Best
Motivation Letter Service

by Trusted Professionals
We improvise your story in our words.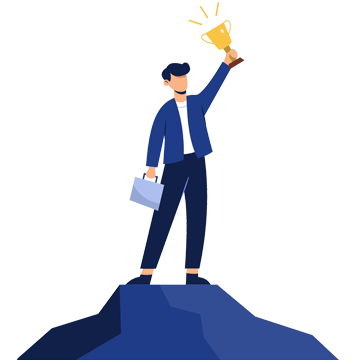 Letter of Motivation Writing Services
The overall impression that your LOM creates can be a turning point in the approval of your application by the selection committee. Due to this very reason, one has to write it as precisely and perfectly as it can be. Our letter of motivation writing services are designed to transform your writeup into a winning factor for your admission.
Our Specialized Professional LOM Writing Service
At PWS, you can order LOR for all sorts of purposes. Our professional letter of motivation writers are familiar with the exclusive requirements of LOM for various purposes. They will craft the document in the most appropriate manner after listening to you carefully and collecting all your inputs. Our services include but are not limited to:
Our Exclusive Service Features
If you want to buy our motivation letter service, all you need to do is get in touch with us and let us know your needs. We will guide you step by step until you receive the finalized copy of the document in your inbox.
How Can We Help You with Our Letter of Motivation Writing Services?
We have proficient writers to draft your letter of motivation. They will touch upon every nuance of it to draft a document that stands out from the rest. A professionally drafted LOM from our experts will remarkably enhance your admission chances.
How Are You Going to Benefit from Our Motivation Letter Service?
Universities receive applications from hundreds of students who possess similar grades and skillsets like yours. The only way you can make yourself stand out from them all is by way of writing an impactful letter of motivation. When you hire our service, we write for you an LOM that distinguishes you from the rest by incorporating your qualities, strengths and other qualifying factors that give you on edge over the rest.
PWS is associated with finest professional letter of motivation writers who have got very good exposure in academic writing, higher education admission processes and so forth. Their involvement in crafting your document is an assured winning factor for your university admission. Our writers have/are:
What Do Students Say About Our Best Letter of Motivation Writing Services?
I ordered LOM from PWS last week. I received it yesterday. The quality was up to my expectation. I will recommend their service to anyone looking for dedicated academic writing services.
I'm really satisfied with the service offered by PWS. The writer was very careful in including the details I shared with. The customer service team were very supportive too. I found the overall experience very professional.
My LOM was too amazing. Your timely service is a blessing to hundreds of students who don't know how to craft a very crucial academic document like letter of motivation. Best wishes to the whole team.
Thank you, guys. You saved my year. I am a married woman who wants to pursue higher education abroad. I hardly get any time to do my household works and studies alongside. When my agency asked me to submit an LOM for the admission, I got literally scared because I didn't know how to write it. Your help was a real blessing.
Quality wise, service wise and purpose wise, the service was of exceptional quality. You guys nailed it so well.
frequently asked question