Best
SOP Writing services in Noida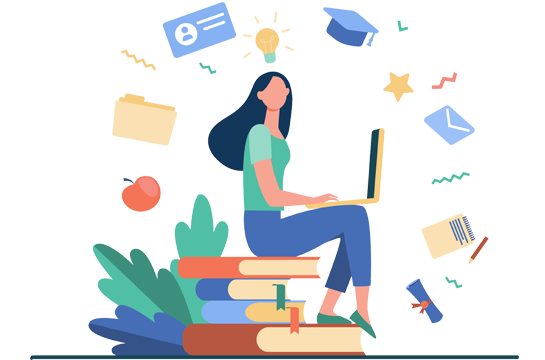 Get Bespoke Writeup from Experienced SOP Consultants Noida
When you consider higher studies in a globally recognized institution, it is essential to prepare a winning statement of purpose. Professional SOP writing services in Noida can help you out with that. Here, we have seasoned Statement of purpose writers Noida whom you can bank on irrespective of your background and type of SOP required. Besides, you will be at ease with the expenses, as our services are reasonably priced. Contact our SOP writers in Noida to know more.
Our Specialized SOP Services Noida
We are proud to say that students come to us for all SOP related services which include statement of purpose for all courses, programs and institutes. Our experienced online sop writers Noida are familiar with writing SOP for post-graduate programs, undergraduate programs, doctoral programs and diploma programs.
Do not compromise on your preferred country for higher studies because of the fear of not getting admission there. We are professional sop writers Noida who are familiar with the unique requirements of institutes in most of the countries. Over the last few years, we have written SOPs for 60 plus countries across all continents. Our top 10 SOP services country-wise are:










We Provide The Best Sop Writing Services In Noida
100% Confidential
Free revision
24/7 Customer support
Safe payment options
Subject matter experts
100% Confidential
We are committed towards keeping all personal details that you share with us 100% confidential and safe.
Free revision
24/7 Customer support
Safe payment options
Subject matter experts
How Does It Work in Just Seven Steps?
How Do We Churn Out the Best SOP for You?
If you want your statement of purpose to be accepted, you must streamline it according to the preferences of your dream institute. Here are some of the basic strategies we use to make your SOP click.
Sop writing is not easy but there is no need to worry when you have the right team to assist you. Contact our SOP writing online Noida helpdesk today and get your writeup readied at the earliest.
What Makes Us the Best Choice for SOP Writing?
I am a BSc nurse and I hardly get any time to be free and write a detailed document like SOP. I approached PWS for my PG SOP. They wrote it well. Thank you so much.
Team PWS, thanks a lot for the wonderful help in my statement of purpose. It has the quality I expected and your customer support team was very friendly and supportive too.
You guys know your profession extremely well. I fond the SOP you wrote for me to be too engaging and too detailed for the purpose it should serve. Looking forward to submitting it at my college.
My experience with PWS has been great and fruitful. Their writers are well qualified and their customer support team knows the etiquette to make the customer feel at ease and comfortable.
frequently asked question