Best Professional
Personal Statement Writing Services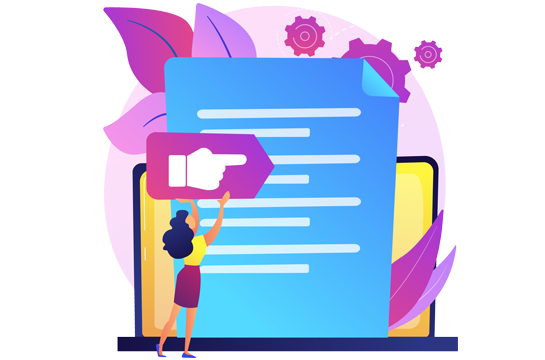 Consult Experienced Personal Statement Writer for a Unique Writeup
Personal Statement is perhaps the most important document that can determine the fate of your university application. No other document creates as much impression about you as a personal statement does. Poor personal statement obviously means less admission chances. We bring to you the best personal statements crafted by expert writers. There are qualified in-house writers in our personal statement writing services team who knows how to write a good personal statement for you after carefully analyzing your unique aspects.
Need help? Whether it is to order your personal statement or discuss the service schemes, you can reach out to us any time.
6 Unique Features That Make Us Different
Reputation of our personal statement service at PWS keeps growing day after day and we are proud of that. When you wholeheartedly trust us for your personal statement, we reciprocate it by ensuring the following unique features in our services:
Guaranteed Benefits You Are Entitled to
Ensuring quality in the writeup is our first priority as a professional personal statement writing service. We are the right answer if you are wondering who is going to write my personal statement. Our qualified writers do their job very well and ensure that you are totally satisfied and enjoy these benefits.
We leave top notch quality in the personal statement we make for you, giving you maximum benefit of first impression and approval.
Besides the proofreading and editing by our writers, the document is further validated by quality experts. They cross-check the writeup for errors and any traces of plagiarism.
The writing tone used in the personal statement influences its overall performance. While keeping it formal, we try to make it engaging from start to end.
We give you 100% assurance with regard to confidentiality of your data. Your personal information is stored encrypted and shredded later.
We charge only a reasonable price for writing a personal statement for you. You will find the price of our services 100% worth it.
We are ready to revise the personal statement, in case you are not 100% happy with it. We do a free revision if requested before final copy delivery.
Professional Personal Statement Writing Services We Excel At
Whether you are looking for a personal statement for a university program or law school or PhD, we have the most qualified experts to draft your document. We are associated with 50 plus dedicated in-house writers, who are both qualified and experienced, to write a personal statement for your diverse needs. Our specialization in personal statement writing service include:
Get Top-notch Personal Statement in Six Easy Steps
No more worries about who will help me write my personal statement. Because we are here for you. Understand the step-by-step process through which we deliver your order for the personal statement.
FIRST CONTACT AND INQUIRY
You ring us up or email us for your personal statement and tell us your requirements.
If you are convinced of the price and the work sample, you make the full payment and place the order.
We prepare the final copy as per your feedback. This is followed by our senior consultant's quality checking, proofreading and editing.
After studying your requirements, we draft a sample personal statement for you and share it along with the price details.
We send you the first draft of the personal statement. If you need any modifications or changes, let us know.
We deliver you the final copy of the personal statement on time.
Looking for help for writing a good personal statement? We are a few steps away. Fill out the contact form and click submit. We'll revert soon.
I am totally delighted by the quality of personal statement you have written for me. It served my purpose. I have no hesitation whatsoever to recommend to your personal statement writing service to my friends or family.
Thank you for the powerful personal statement you composed for me. It is 100% up to my expectation. Well written sentences with handpicked words and good grammatical structure.
Finally, I have found a service that I can trust for all types of academic writing services. The personal statement you delivered me was far far better than the first sample you shared with me for review.
Excellent service. I am happy about choosing you to write a personal statement for me. I am impressed with both the quality and the quickness of delivery. Soon I will be needing your resume writing service too.
The writeup is neatly crafted. The personal statement writer knows the professional very well and is really gifted. Well done team. You wonderfully reciprocated the trust I laid on you.
frequently asked question