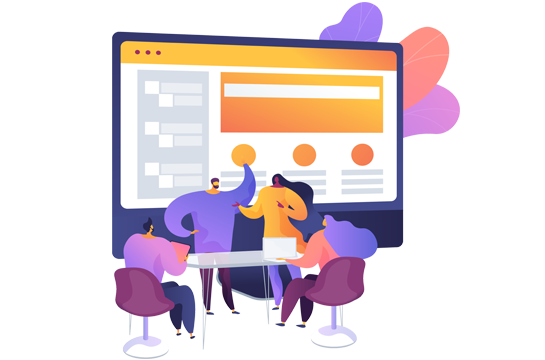 The Ultimate Guide For 2023
Every MBA candidate's dream is to write a successful SOP. But very few are successful. Here, we've included a sample, a format, and instructions for creating a strong SOP for MBA.  This guide will: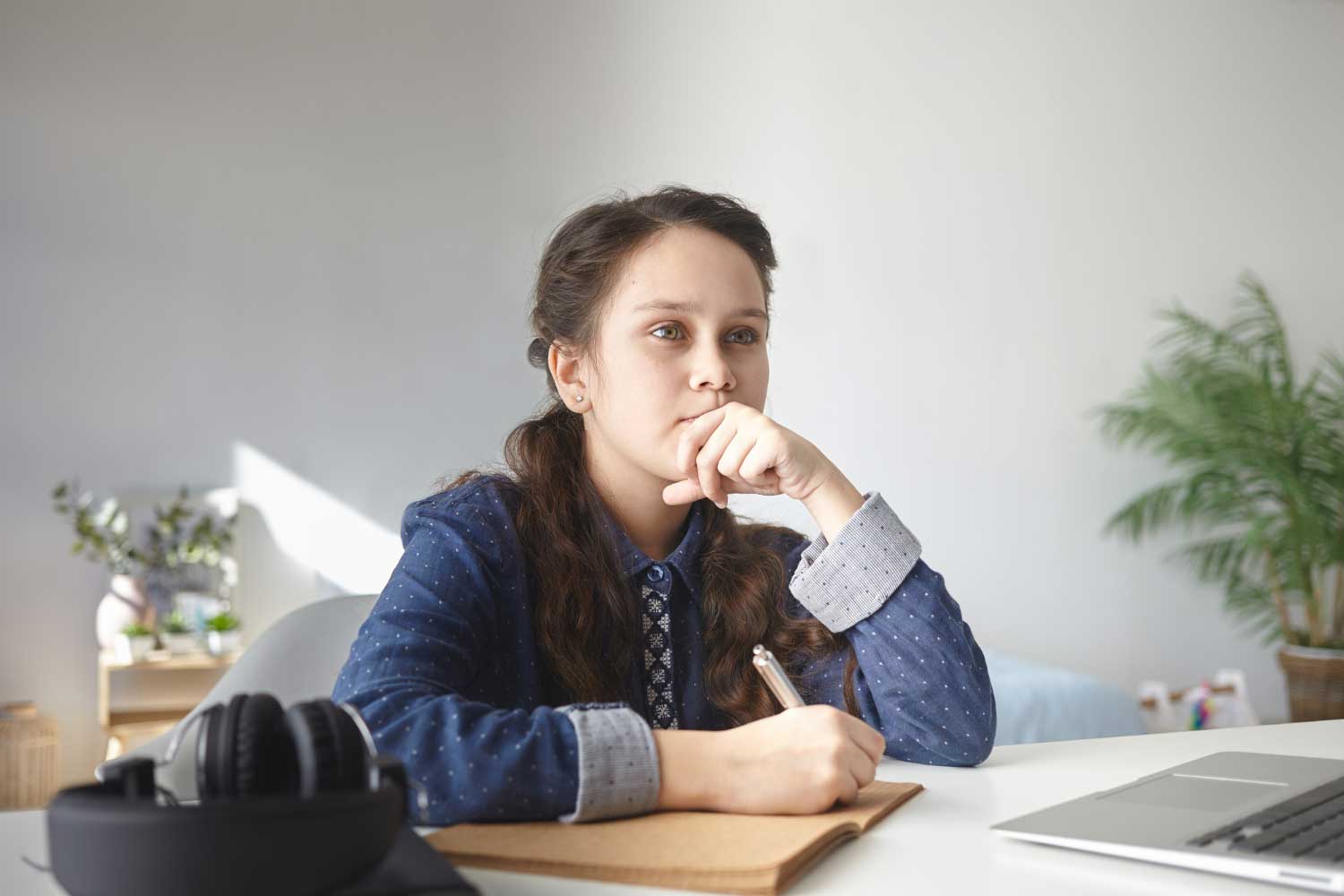 SOP for MBA is a document you would need to have in order to apply for the admission of higher education in MBA from top business schools, colleges and universities across the world.
How Important is a SOP for an MBA?
MBA is a higher education program with the highest number of applicants.
As an applicant, you should show how you are different from other applicants.
This requires you presenting your statement of purpose for MBA in a unique, personalized and engaging way.

How to Write a Statement Of Purpose (SOP) For MBA?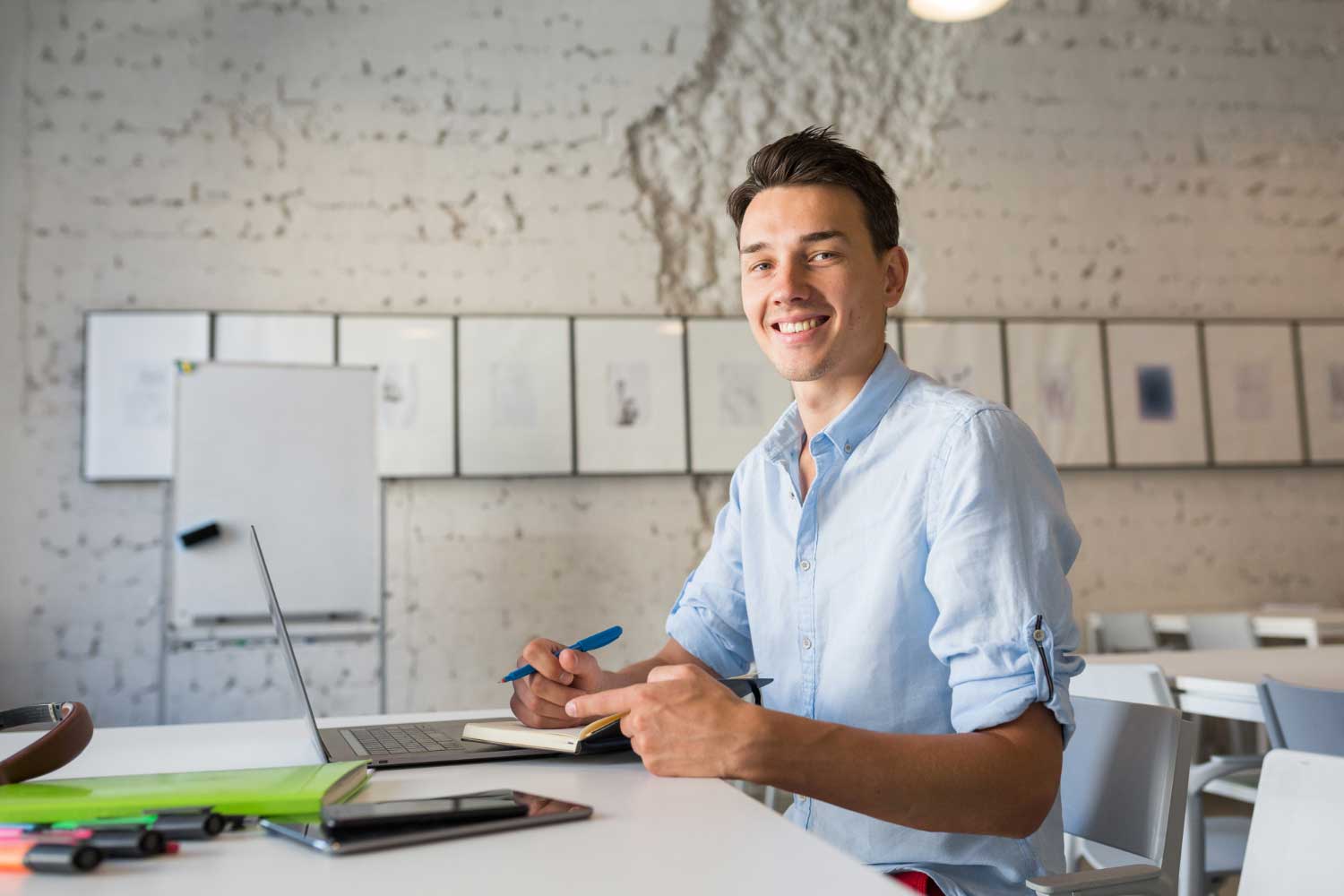 Writing an SOP for MBA is not entirely like writing an SOP for other courses. Since MBA admission arena is competitive, you should give emphasize on making your profile look more attractive than other applicants. Below find the step-by-step procedure on how to write an SOP for MBA.
Know why MBA: Figure out why you want to do master's in business administration when there are other courses. Know your strong reasons. If you don't have any, it means you are not prepared for the course yet.


Research about the institute: It is imperative to research about college or university where you want to do the program. Learn how they offer the program and what sort of skills and aptitudes they would help you master.


Prepare an outline: After collecting relevant points, prepare an outline for your SOP. Refer any MBA statement of purpose example for this step. Building your SOP on a well-structured outline would make it more appealing.


Develop your SOP: By way of adding points to your existing SOP outline, you could make sure that no irrelevant points are added. Additionally, it would enable you to minimize the risk of points repetition in the essay.


Read and make corrections: Following the completion of the SOP writing, keep reading it several times. Each time when you correct your writeup, you will find one or two mistakes to correct it. Doing this multiple times will help you perfect your writeup.


Make the final copy ready in advance: Do not wait for the last minute to finalize your SOP and submit. If you have got it ready earlier, submit it earlier. Towards the last days of the admission, selection panel will be stricter.
Guidelines for Writing a Steller SOP for MBA
Since there is tough competition in the admission arena of MBA, you can succeed in the game only by way of writing a perfect SOP for MBA admission.
Do not let mistakes creep in: An SOP with mistakes would minimize your chances of getting admission. Why should the selection panel allow an applicant with a flawed SOP for MBA pdf when there are many others with perfect SOPs?


Make it interesting to read: SOP is not a fiction or story. You cannot bring in too much creativity in it. However, it is important to write it engagingly rather than just as an essay of formal statements.


Invest time in a powerful introduction: The introduction of your SOP should be the most perfect part in it. If it is boring or doesn't strike a chord with the selector, he may assume the rest of the essay is not much different.


Present your negatives as positives: If you have any negatives like course change, try to present them positively. Perhaps you were driven by the business prospectus of your former field, say computer science or biotechnology.


Make it personalized: Your SOP for MBA should be a unique representation of your story and profile. If it sounds generic, it would resemble hundreds of others and will end up not making an impact on the selection panel.
You cannot present a statement of purpose for MBA pdf in any style or format you wish. It should be customized in a recognized format.
Introduction: Write briefly who you are, what your academic field of interest is, why it interests you and what you wish to become in this field.


Background: Write about your academic background and professional experiences and how they are related to your decision to study MBA. Write what relevant skills you have gained.


Motivation: Talk about your strong motivations behind choosing a career and future in the field of business administration. Discuss what you will learn from the course and how you will do that.


Why this university: Here say what specific attributes of the university struck you and made you choose this university for pursuing your higher education in business administration.


Why this country: Research about the country's specialties in offering a better higher education in the field of business administration and write about that in this section of your SOP for MBA.


Future plans: Write how you have planned to drive your future after the course completion. Focus on explaining what your immediate plans as well as plans after a certain number of years, say five years or ten years.


Conclusion: End your statement of purpose for MBA with a strong conclusion. When you write the conclusion, remember that this is what the selectors will pick for this final say on your admission.
Here is a statement of purpose sample for MBA which has been written in a real-life scenario. Take a look at the structure, writing tone, points, paragraph organization etc. to get an actual picture of the document.
SAMPLE SOP FOR MBA 
The quest for knowledge is an unending endeavour, and the key to success is maintaining a steady level of determination. Throughout my entire life, this is something that both of my parents have repeatedly imbibed in me. My mother and father have always been my biggest supporters. From the very beginning, they have provided me with an incredible amount of support regarding my professional and academic goals. 
Seeing my father successfully operate his own business from the time, I was a child, I have always been captivated by the world of business. I realize that there are limitless opportunities for achievement in any business, and I have also understood that for me to achieve great heights, I will need to acquire a more specialized education in the industry in which I plan to establish a successful career. My father is a great motivation for me, and one day after garnering proper education and enough work experience, I hope to follow in his foot- steps by working with him in the family business and contributing to its expansion. I have faith that if I can hone my skills and acquire certain knowledge, I will be able to realise this long-term goal of mine. This is why I am eager to pursue my postgraduate studies at your institution and procure an MBA. 
An MBA degree can open a lot of doors in a lot of different industries, and it can give you a lot of various job prospects, ranging from high-flying management careers to top-level managing positions at huge multinational businesses. My interest in the discipline of business administration was initially sparked by the several potential career paths that it may lead to. By educating myself in this field, I will be able to equip myself with the abilities that will enable me to contribute effectively to the expansion and success of many businesses, regardless of the position that I hold. 
My whole educational career, including both high school and college, I have been an excellent student who has demonstrated a high level of academic proficiency by routinely achieving the highest possible grades. I graduated from NAME OF BOARD/SCHOOL with a grade point av- erage of CGPA/PERCENTAGE in YEAR, where I received my higher secondary education. After completing my secondary education, I went on to pursue an undergraduate degree at ABC UNIVERSITY, where I ultimately earned my bachelor's degree in commerce. 
I have decided to pursue a Master of Business Administration degree to broaden my knowledge of organizational practices and have a more in-depth comprehension of the various ideas that are linked with management, such as marketing, finance, and human resources. I have decided to further my education by enrolling in the Master of Business Administration program at your institution to gain formal education in the relevant subjects. This will allow me to gain a more robust understanding of finance and also to take on positions of responsibility in organizations at a managerial level. Additionally, I will be able to take on positions of responsibility in organizations at a higher level of management. 
When I came across this program, I noticed that it was ideal in terms of the course material as well as the several electives available to help me better comprehend various courses. I would get a conceptual understanding as well as practical experience through the college's various exciting teaching techniques and the highly competent professors under whom I am grateful for the opportunity to study. After conducting extensive research on the institution, I discovered that it is a highly reputable college that was founded in 1931 and has been standing proudly and giving high-quality education in the northwest region ever since. 
I hope that by attending school in the United Kingdom, I would be able to get worldwide levels of exposure in a country that is widely considered one of the key centres for sophisticated technology as well as advancements in the business sectors. The fact that this country is home to such a diverse population is one of the things that excites me the most about living here. Not only will I have the opportunity to strengthen my interpersonal and communication skills, but I will also gain other valuable life skills like increased tolerance and cultural sensitivity, amongst other things. 
I will be working in prestigious companies like HUL, Airtel, Reliance, etc, among others, as a prominent member of Business departments in a managerial role. In this capacity, I will be able to contribute my expertise to the successful expansion and development of the company. My long-term objective is to launch a family enterprise alongside my father when I have amassed adequate professional expertise through my participation in a variety of employment settings. He is also quite enthusiastic about doing so, and he has been putting money aside to have suffi- cient funds for our company by the time we are prepared to begin on this journey together.
Download More SOP Samples PDF

SOP for Popular Specializations in MBA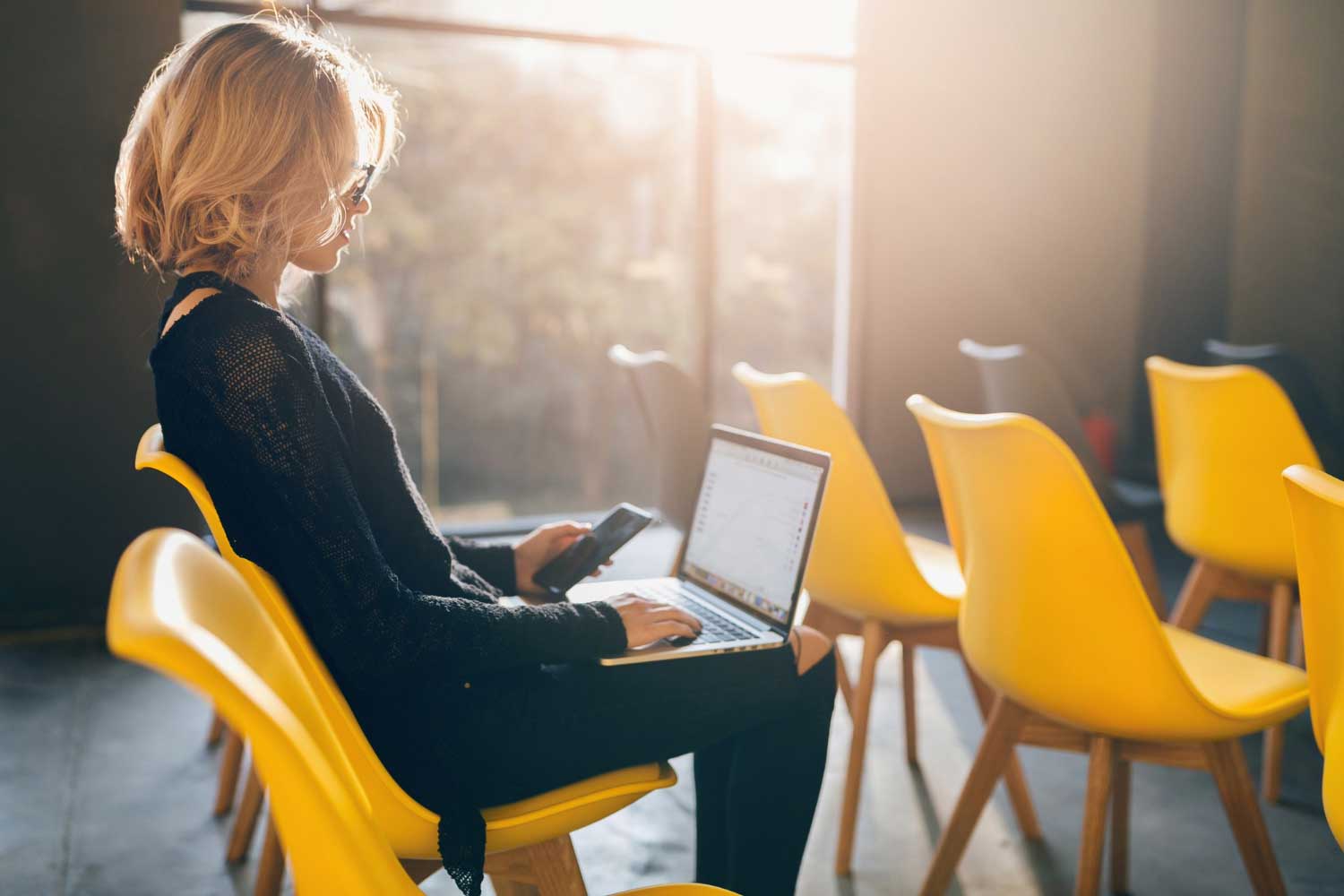 MBA is a course with numerous specializations in it. Each specialization demands different set of skills and experiences. A unique approach with regard to your specialization while writing your SOP for MBA will reward you greatly at the time of selection. Here is a list of top MBA courses.

SOP for Top 8 MBA Specializations Abroad
Pursuing an MBA degree from abroad can add value to your profile significantly. A well-crafted SOP is your trump card for overseas education. Here we list requirements of an SOP for top 8 MBA specializations available abroad.
As one of the top MBA specializations, SOP for Business Analytics must showcase your passion for Business Analytics and eligibility to enter the field. Along with the basic information, never forget to include your key Business Analytic skills like logical thinking, strategic planning, visualization, business intelligence etc. in your SOP.
SOP for Hospitality Management must showcase your specific academic and professional qualities which can boost your performance in the Hospitality sector. Do highlight your leadership capabilities and never forget to express your interest in the field of Hospitality Management.
As an SOP is the reflection of your personality, an SOP for Banking and Finance must include your key knowledge and skills relevant to Banking and Finance like your ability to analyze financial reports and statements, knowledge about banking, acquisitions, accounting etc. 
A Project Management SOP should address your key achievements in the area of Project Management and must be written within a word limit of 800- 1000 words. Never forget to mention your vital Project Management skills like problem solving, critical thinking, experiential mindset etc. in your SOP.
SOP for MBA in Human Resource Management must include your course motivation to choose an MBA program in HR. You must present yourself as a strong candidate with relevant leadership, communication, team development and management skills.
SOP for Data Analytics must reflect your passion and desire to join an MBA program in Data Analytics. State how you got interested in Data Analytics and how you can be a good candidate for the course and the university.
SOP for International Business Management must include your understanding of International Businesses. Try to include your skills like global knowledge, multicultural experience, dynamism, team work etc. in your SOP. Rather than stating your skills, give instances where you have proved your key skills required for MBA in International Business.
As a crucial element of international admissions, SOP for Healthcare Management must reflect your desire to mould a career in healthcare management. Being empathetic, ability to work under pressure, great communication skills etc. are some of the key skills demanded from an MBA aspirant for Healthcare Management.

SOP for MBA in Different Countries
As a leading higher education program, MBA is offered across all the popular higher education destinations by different leading universities. Your SOP for MBA must be in complete compliance with the requirements set by institute in the particular country you decide to move to.

Frequently Asked Questions