How to Write A Winning SOP For Visitor Visa
Planning a trip to popular travel destinations? Did you know that to travel to your dream destination, you will require a visitor visa sop. 
In this blog, you will learn about the requirements of a visitor visa, its purpose, how to write a convincing sop for visitor visa, and the mistakes you should avoid.

What is a SOP For Visitor Visa ?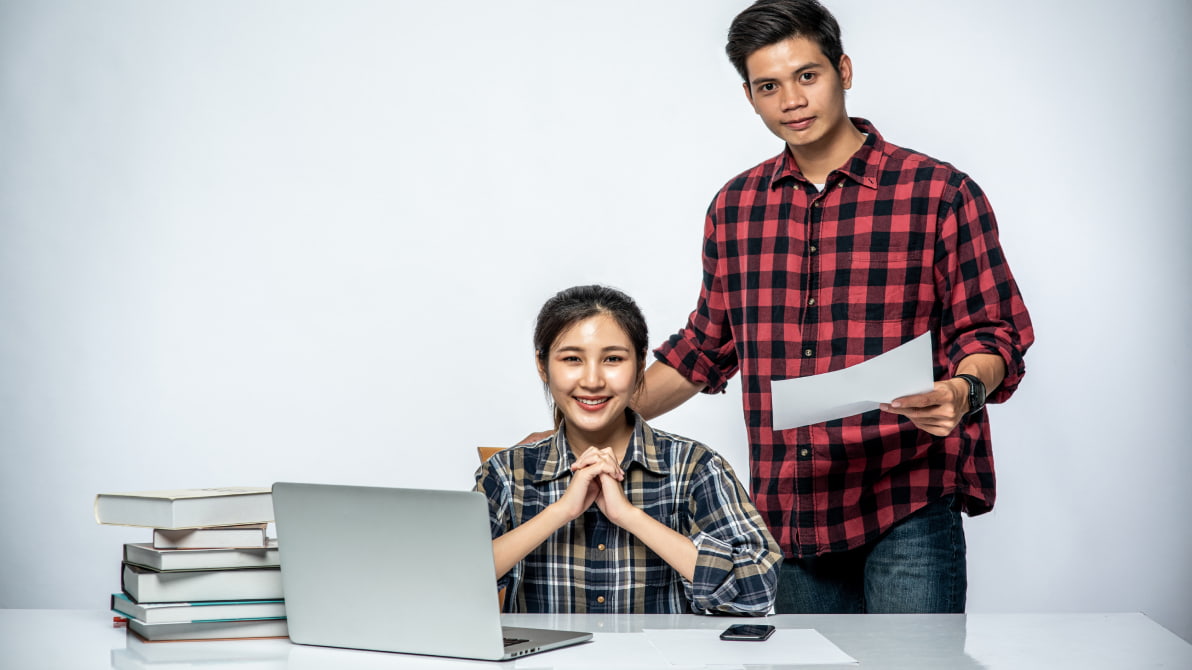 A Sop for Visitor Visa is a formal document you will submit with your country visa application. This important letter mentions the purpose of your travel, dates of travel, location, expenses, sponsorship, etc. 
Why do you need SOP For Visitor visa ?
A Visitor Visa sop is required if you plan to temporarily travel to any destination. It is a formal document that will be placed inside your passport. Without this document, you will not be allowed to enter the country.

The Value of a Strong SOP For Visitor Visa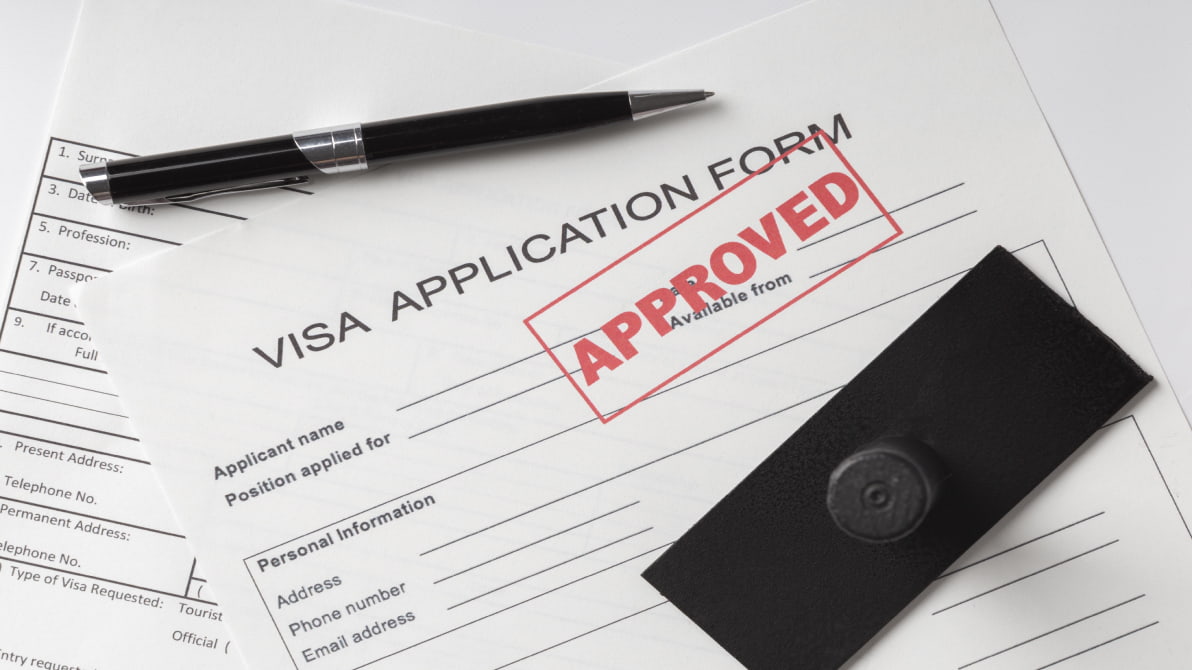 A sop for tourist visa will make or break your chances of gaining temporary entrance into the destination country. 
The visitor visa sop must include the following points to be effective:
The difference between an SOP for Visitor Visa and other Visas
An SOP for tourist visa will allow you to enter Canada or any other country as a tourist or visitor, for a period of up to six months. 
This visa differs from other visa types in the following ways:

Date of travel and return, flight information, location of stay, places you will visit, staying arrangements.
Your full name, address, date of birth, who is accompanying you.
How are you financing the trip? How will you meet additional expenses? What are your total savings, net assets, etc.?
Were you convicted of a crime in the past?
Your travel history to other countries.
Was your previous application rejected? For which country was it refused?
How to write an effective Sop For Visitor Visa?
To write a convincing sop for Visitor Visa, you must include specific details, so that the visa officer is convinced that you are a temporary entrant into that country. 
In the next sections, you will understand the guidelines of a sop for visitor visa, common doubts, mistakes you might make, and the format. You will also read a sample of a perfectly written sop for visitor visa. 
How to Craft an impeccable SOP for Visitor Visa?
Now writing a strong sop for visitor visa will be much easier with the guidelines listed below. Be sure to cover all the required points. 
Here are a few rules you need to follow:
Be honest

Include all the necessary information requested. Avoid hiding or altering the facts. Your document will be thoroughly checked.

Criminal record

Disclose information about your record immediately. Do not hide it.

Incentives to return

This point should be explained in detail. Mention work, family ties, property management, etc.

Previous rejections

If you received a rejection from the destination country or another county, mention when, where, etc.

Ties to the destination

If you have family members staying in the destination country, mention their full name, contact information, address, and what they're doing there.
What are some worrying doubts you might encounter while writing SOP for Visitor Visa?
Writing a formal document to submit to the immigration authorities may cause uncertainty. We have addressed many of your doubts in the section below.
State this immediately, within the first few lines of the sop.
Stick to the 1000-word limit. Avoid going over the limit.
This is a formal document. Use a neutral yet conversational tone. Avoid pleasantries, humour, being too rigid, etc.
These are the purpose of visit, duration, sponsorship, itinerary, etc.

What points should you include in Your Visitor Visa SOP?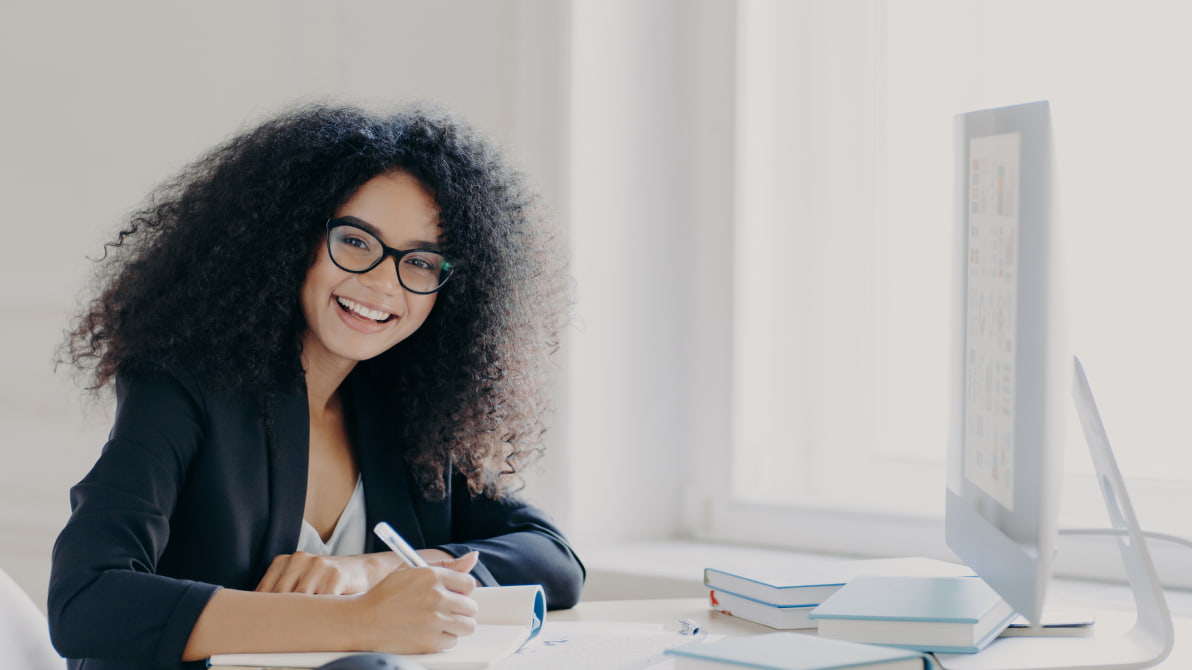 Writing a convincing sop for visitor visa is easy if you keep a list of points to include on hand. We have created this list for you below:
Write the purpose of the trip at the start of the sop.
Mention the places you plan to visit on your trip.
When you will arrive and return? Mention exact dates.
Provide full names and the relationship with the person accompanying you.
Mention where you are staying with the complete address. 
Mention source of income, expected expenditure, source of additional funds, etc.
Their name, address, contact info, reason for sponsorship, and relationship with you.
List all the supporting documents you will include with visitor visa sop application.
What commitments do you have in India that motivate your return?

Drafting a convincing SOP For Visitor Visa format
You can create a strong visitor visa sop with our easy-to-follow formatting guidelines below.
A sop for visitor visa format includes the following:
State the complete address of the visa office where you will submit your application.
Address the visa officer with a positive greeting.
Mention your full name, date of birth, purpose of visit, location, your travel companion, and the person you will stay with in the country. 
Here, go into details of the purpose of the visit. Why you are going and what you will do there. 
What are your arrival and departure dates? Clearly state that you do not plan to extend your stay.
Provide complete addresses of the places you will be staying.
Your occupation, your family ties in India, your savings and financial capacity, the assets you manage, i.e. rental property, land, etc.
Provide the person's full name, address in India, relationship with you, and their occupation.
Explain what are the reasons you have to return home, i.e. job, family, other responsibilities.
Explain all the places you have traveled before, and any rejection history.
Close with an appreciative tone and your intent for returning to India. 

SOP For Visitor Visa Canada Sample
Wondering how to write the perfect sop? Have a look at our sop for Canada visitor visa sample.
Visitor Visa SOP Sample:
Date
To,
The Visa Officer,
Canadian Embassy, India
Respected Sir or Madam,
My name is Mrs. Rekha Singh, born on February 10, 1978. I humbly request you to grant me a Canadian Visitor Visa so that I may my son in Surrey, British Columbia. My son's name is Arjun Singh. He is currently pursuing his Master of Business Administration degree at University Canada West in Vancouver. The sole purpose of my visit is to visit my son at his residence so that we may spend some quality time together. I intend to return to my home in India within five weeks. 
Purpose of the visit
I, Mrs. Rekha Singh, am planning to visit my son, Arjun in  Surrey, British Columbia, Canada. The main purpose of my visit is to spend quality time with my son. My son has is a student at University Canada West. Since his classes have commenced, it is impossible for him to come to India and spend time with me and his family. After completing the landing formalities, I only want to spend some quality time with my sonand, and return to my established home in India. 
Length of the visit
I plan to stay in Vancouver from December 15, 2022 to January 31, 2023. The duration of my stay is six weeks. 
I have heard about the beautiful Canadian winters and the grand New Year's and Christmas celebrations there.  I wish to experience these aspects at least once in my lifetime. While temporarily staying at my son's residence, I am excited to visit the Squamish Lil'wat Cultural Centre, Okanagan Lake, and The Butchart Gardens. 
Where will you stay and with whom?
During my visit, I will be staying with my son, Arjun Singh, in Surrey, British Columbia. He resides at:
ABC apartment #1002
Surrey, BC, Canada
Postal Code: M1W2M5
Her phone number is 1 (778)834-69875.
I am submitting a copy of the rental agreement to show his place of residence.
Details about me, applicant
I am Rekha Singh. I was born on February 10, 1978. I was married to (mention husband's name). He was a government employee. After he passed away, I started receiving a pension from the government. In addition, I own a home in (where). I live a well-settled life in India, with my son, extended family, and friends. 
I am funding the trip and related expenses by myself. I will be submitting the following documents to support my financial claims:
Deed or property ownership documents
(mention any other supporting documents)
I am also submitting an invitation letter from my son, Arjun Singh.
Motivation for return
My stay in Canada is temporary because I have a home and family that will be waiting for my return. In addition, I have a vast social network comprised of my extended family members and friends in my homeland. At my age, it is difficult to make new friends. Since I have an established circle of friends and family in India, I prefer to continue enjoying it. Furthermore, I love the cultural traditions and practices of my Indian culture. It is for these reasons, I only want to vacation in Canada but return to my permanent home in India. 
Past Travel History
Since my husband was a government employee, I did not get an opportunity to travel abroad. However, we did travel quite a lot within India. Some of the place where I have lived and travelled are Goa, Kashmir, Gujarat, Punjab, and Assam. 
I thank you for taking the time to assess my application for the Canadian Tourist/Visitor's Visa. If given the opportunity to visit Canada, my granddaughter and I will get to spend some quality time with Kena. I will also enjoy some of the tourist sights in British Columbia before returning to my home in India.
Sincerely, 
Rekha Singh

What Mistakes should you avoid in a SOP For Visitor Visa?
Writing a formal document to the immigration authorities is a nerving task. It could lead you to make many mistakes. 
Here are six mistakes you should avoid:
Information is not clearly presented and vague.
Stating details all over the place and not following an order.
Copying someone's sop for visitor visa.
Demonstrates your carelessness. 
This takes up unnecessary room from relevant details.
Stating claims that are untrue. Everything you state will be cross-checked. 

How to Avoid rejection of your Visa application?
Receiving a rejection of your sop for travel visa will feel terrible. However, you can prevent this by avoiding the mistakes below.
A short letter conveys that you are hiding something or didn't put much effort. 
Mention all your travel destinations. It shows you're eager to return.
Your status determines if you can afford the trip.
If you were denied a visa before, mention it.
Do not hide any information about your criminal record.
Include all aspects relevant to the application. 

What am I allowed to do On a Visitor Visa?
The chance to visit another country is exciting, but you should be aware of what you are legally allowed to do. The following activities are permitted:

Different Types Of Visitor Visas
Did you know there are different types of visitor visas? Here's the list:
Visitor Visa/Tourist Visa

Business Visa

Work Visa/Employment Visa

Transit Visa

Single-Entry, Double-Entry or Multiple-Entry Visas

Sponsored Family Visitor Visa

What documents do you need for a Visitor/Tourist Visa?
Submitting an application and visitor visa sop is not enough. You have to show proof of what you are stating. Include the following documents:
A valid passport.

Travel itinerary that includes flight details and accommodation.

Academic history and proof.

Professional credentials.

Proof of your plan to return to the home country.

Proof of financial resources.

Evidence of insurance and medical examination.

Application form duly filled and signed.

Copy of the fee paid for the visa applicatio

n.

What are the most popular countries for Visitor Visas?
Vacationing in another country is fun. However, most countries require a visa. Here is a list of popular tourist destinations that require a visa.
1-SOP For Visitor Visa Canada or Purpose of Travel Canada
An SOP for Canada Visitor Visa or Purpose of Travel Canada is a document you submit along with your visa application explaining your reason to visit Canada. It enables you to explain your intentions behind your visit to Canada.
A Statement of Purpose for Canada Visitor Visa is an important document for your Canada visa application as it helps:
The Visa Issuing Authority to filter out the applications
SOP helps the Visa Officer to understand the day of candidate's intended return
It helps the Visa Issuing officer gain a holistic view of the candidate
If you are planning to write a SOP for Tourist Visa Canada, then you might be searching for a sample sop for visitor visa Canada. Contact Professional Writing Services for a winning sample, as a good sample will help you understand how to structure your Purpose of Travel Canada.
2-SOP For Visitor Visa Australia
A Statement of Purpose for Tourist Visa Australia is an official letter addressed to the Visa Officer explaining your motives behind your decision to visit Australia. As an integral part of your visa application, the SOP for Australia Tourist Visa is a game changer for your fly abroad dreams. It is important because:
It enable the candidate to explain their reason to visit Australia
A good SOP for Australia Visitor Visa can make the interview and application processes go more smoothly.
If you are struggling to write a good SOP for Tourist Visa Australia, referring to our samples can help you gain an understanding of the structure and format to be followed while writing a visitor visa SOP. Feel free to contact us to receive stunning SOP samples for an Australian Tourist Visa.
3-SOP For New Zealand Visitor Visa
Statement of Purpose for Visitor Visa New Zealand is a letter written by the applicant explaining why they want to visit New Zealand and whom and where they plan to visit. An SOP for New Zealand Tourist Visa is an important part of your visa application because:
  It has the potential to decide whether a candidate is to be allowed to enter the country

  A

Visitor Visa SOP for New Zealand

provides insights into details that other document fails to provide
Referring to some good New Zealand Visitor Visa SOP samples enables one to understand how to present their points clearly and coherently. Don't worry. You are on the right page. Our SOP samples are exactly what you want and they will help you gain a holistic view of writing an SOP for a visitor visa.
4-SOP For UK Tourist Visa
SOP for UK Visitor Visa is an official document you submit to Visa Officials to explain the main purpose of your visit UK and claim your eligibility for the same. It is important as it help to:
  Present your reason to visit UK

  Help the Visa Official to filter out the applications

  A good

Statement of Purpose for UK visit visa

is your trump card to enter the domain of the UK
Looking for a purpose of visit to UK example? Then our samples on SOP for a UK Tourist Visa can be your perfect choice to draft an impeccable SOP for a UK Visitor Visa. Contact Professional Writing Services to get free samples.
Are you confused about what to include in your sop for visitor visa? Our blog addresses the most common doubts, mistakes, and provides guidelines for writing and formatting a convincing sop for travel visa. Keep in mind, your sop will be the deciding factor of whether you get a tourist visa or not. You must draft your application with care and ensure you have proof to support your claims. Steer clear from mistakes and red flags that will cause the visa officer to suspect your statements. Write in a clear, crisp, and neutral tone. Throughout the sop, make it clear that you have many incentives to return home. 
Did you find our blog helpful? We request your comments and feedback!