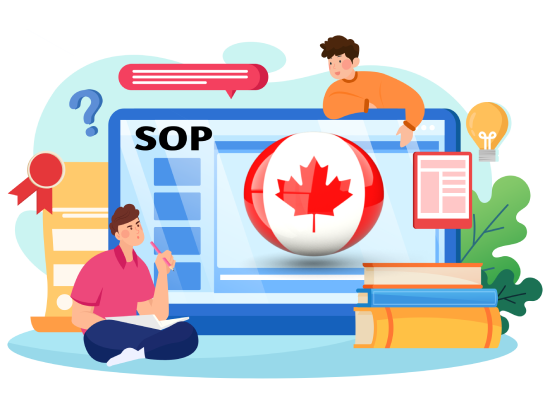 Statement Of Purpose(SOP) for Canada Student Visa
Comprehensive Guide with Sample and PDF
Canada is one of the leading study destinations for international students due to the quality of education offered. To study in Canada, along with getting admission to the university, you must also acquire a Canadian student visa.
Statement Of Purpose for Canada Student Visa is an important document submitted by you to the Visa Official. Here is the complete guideline on how to write an SOP for Canadian Student visa, along with the best SOP samples for Canada student visa pdf.
What is an SOP for Canada Student Visa?
An SOP for Canada Student Visa is a document addressed to the Visa Official of the Canadian Embassy or High Commission at your home country describing your interest and motivation to study in Canada.
What are the importance of SOP for Canada Study Visa?
SOP for Canada Student Visa is an important document which can help you express your desire and interest to pursue your higher education in Canada.
It is important because:
How Different is SOP for Canada Student Visa from Other Countries ?
How to Write an Impressive SOP For Canada Student Visa ?
As an important element of your student visa application, the SOP for Canada Student Visa is your game changer, which can help you realize your aspiration to study at a top Canadian university.
What should you include in your SOP for a student visa to Canada?
While you draft your SOP for Canada student visa, you must be well aware of what has to be included in an SOP. Below is the content that will help you craft the best SOP for Canadian Student Visa.
The best SOP Format For Canada Student Visa
Certain format and structure have to be followed to write an impressive SOP for Canada Study Visa. Here is the basic structure followed in a Canada Visa SOP.
Introduction
Start with an eye-catching introduction that can explain you and your personality. It can be any famous quote or any theme of your future aspiration.  It must be short, crisp, and to the point.
Your academic details
Briefly explain your educational background, describing the names of the educational institutions, the scores obtained, and how these institutions molded your personality. You can also mention here the reason for your educational gap if there are any. 
Professional history, if any
If you have any work or internship experience, you can mention it here. Describe briefly about each job position and your learning outcome.
Course motivation
Explain why you want to pursue this course and how it will help you in your career. You must be specific here and elaborate on what your course objectives are and how each module in the course will help you.
Why Canada and this particular University
Describe your reasons for your choice of this particular university and how the academic environment at this university will help you. Explain why you chose Canada as your study destination and not any other country.
Short- and long- term goals
Never forget to mention your short-and long-term career plans after completing your chosen course. Be specific here and briefly explain which and what designations attract you. Remember to mention that you will return to your home country.
Details about Financial Stability
Always give details about your financial stability and how you plan to fund your course fees and other expenses in Canada. Give details about your savings and other assets.
Conclusion
Close your SOP by expressing your gratitude to the visa officer for giving you the opportunity to present your case.
Sample SOP for Canada Student Visa
Glancing through the best SOP samples for Canada Student Visa pdf can help you understand the structure and tone of the SOP and will help you with your drafting of the SOP for Canada Student Visa.
Sample SOP for Canada Student Visa Business Management
To
The Visa officer,
High Commission of Canada,
New Delhi
Subject: Application for Canadian Student Visa
Respected Madam/Sir,
I would like to introduce myself as Rhitwick Sharma, a permanent resident of India, willing to pursue an academic program in Canada. I am writing this statement of purpose for applying for my study permit, so that I can complete the Strategic Global Business Management program at Conestoga College in Canada. I have completed my B. Com from Calicut University in India, and have two years of experience at Exide Batteries, where I worked as an accountant. Eyeing a progressive career in India, I decided to pursue this course after acquiring relevant industry knowledge. The institute has already provided me with a letter of acceptance for the mentioned course.
I hail from the Indian state of Orissa and come from a decent nuclear family. Being a single child, I got the necessary support from my family members as I grew up in a business environment. My father is a businessman, and runs his firm in our hometown. My mother is a homemaker, and she has always been supportive of me. I have been fortunate to enjoy a supportive academic environment back at home all these years. My parents want me to acquire an advanced degree and return to my homeland, India, so that I can penetrate the industry there more deeply. Evidently, my purpose of visiting Canada is solely academic, and I don't have any professional interest in the country. Respecting the visa norms, I will return to my homeland immediately after completing this course.
Academic records
Since I was born and brought up in a business family, the commercial mindset moulded my career path significantly over the years. Naturally, I decided to embrace commerce in my higher studies and completed my B. Com. Currently, I have gained experience as an accountant. However, my passion lies in business management, which explains why I decided to pursue this course.
After closely observing my father operate his business in our hometown, I nurtured the passion to delve into a career revolving around business management. Particularly, my long conversations with my father sparked my interest in financial and business matters. Money matters appealed to me more than anything else. At the same time, I found my interest in organizational aspects. 
Academically, I have been consistent all these years. I cleared my 10th and 12th grades in 2015 and 2017, respectively, where I aggregated 98% and 96% marks. After this, I got myself admitted to Calicut University to pursue my B. Com, specializing in Computer Application. The reason I chose this field was my awareness of the use of technology and sophisticated software in accounting and for business purposes. In 2020, I completed my graduation with a CGPA of 8.4. 
I love to be a part of a profession that keeps me in the learning loop throughout my career. To upgrade my skills and enhance my employability in India, I completed a short-term course in Tally. Moreover, I completed my SAP program to elevate my knowledge in the management, accounting, and financial domains.
Now that I stand at the crossroads of a sound academic life and a happening career, it's time for me to equip myself with adequate industry skills. This explains why I applied for the globally recognized program at this stage of my career. 
Professional experience
After completing my graduation in 2020, I joined my current organization, Exide Batteries, as an accountant. It has been more than two years since I started working here. Although I focused on preparing balance sheets and reports, I was quick to hone my software skills. At the same time, I closely observed my peers' work on business management. In the professional world, I worked with teams while managing my responsibilities individually. Now that I am well versed in my skills, I am ready to broaden my career. Therefore, I am willing to strengthen my career my pursuing this globally recognized program.
Why Strategic Global Business Management?
I would like to align my current work profile with the position I visualize walking into. Since I hail from a commerce background and have gained experience as an accountant, I am well-poised to study the Global Business Management program. This way, I will be well-versed in working with international companies on a global scale. At the same time, the program will bestow on me industry-oriented skills like supply chain management, accounting, finance, and human resource management. Besides, it would be a logical decision for me to strengthen my leadership skills. Working on my administrative and organizational skills, I will be prepared to scale up my professional hierarchy. 
Why Conestoga College?
I carefully compared all the reputed colleges offering this course in Canada. Conestoga College seems perfect for me to pursue this course. The curriculum looks well-integrated with the industry, which makes the learning outcomes relevant for me. I am also aware of the sophisticated research infrastructure at this college. It would be a pleasure for me to imbibe relevant skills from the seasoned faculty. 
Most importantly, the academic curriculum looks relevant to me. I have carefully checked out the course modules. Undergoing training through this course, I will be able to cater to the needs of my organization with relevant industry skills. Some of the modules that I am keen to study include Accounting and Financial Management, Human Resources Management, Innovation and Entrepreneurship, Organizational Behavior, Computer Skills for Business, and Global Business Perspectives. Also, this course covers modules on Global Supply Chain Management, Sustainable Management, and Global Markets and Strategies. The comprehensiveness of this program and the global recognition that I would gain through this course explain why I decided to pursue this course. 
Why Canada?
One of the prime reasons to study in Canada is the strong academic infrastructure in the country. Students from all over the world come to Canada to acquire internationally recognized degrees. This degree will help me strengthen the growth trajectory of my career. In Canada, the courses offered by leading universities are perfectly in sync with the industry. This will help me prepare for the challenges in India as I climb the professional ladder. The tuition fees in Canada seem affordable, and the temporary living expenses are within my reach. In Canada, I can enjoy the same quality of education as in countries like the US, the UK, and Australia. Considering the safety and security of international students in this country, I decided to pursue this program in this country.
Family ties
I am a family-oriented individual and have enjoyed the affinity I have with my parents all these years. On completing this course, I will return to my homeland and unite with my family members. Since I am visiting Canada solely for academic purposes, I have no intention to overstay in the country. My parents are aging, and they would need my presence in the family during their golden years. Besides, we have our assets in India, and being the only child of my parents, I need to take care of the same. Considering these priorities, I need to return to India after completing this course in Canada. 
Financing the course
I have carefully assessed the financial requirements to pursue this course in Canada. Financially, we are well-positioned and have adequate funds to pursue this program. My parents are sponsoring my academic program in Canada. We have enough financial resources to manage my tuition fees, living expenses, and incidental expenses in Canada. I have already paid CAD 17,900 as my tuition fee. Besides, I have paid CAD 10,000 as my GIC. You will find the relevant financial documents attached with this application for your scrutiny. 
Conclusion and final appeal
I have explained my urgency to pursue this course in Canada. Besides, you will find all the supporting documents that would validate my claims. At this stage of my career, this course will put me on track for a promising future. Therefore, I request that you scrutinize this application and make your decision in my favor. This program will prepare me for a career that is happening in my homeland, India. 
I am waiting for a positive response from your end.
Thank you for your consideration and time
Rhitwick Sharma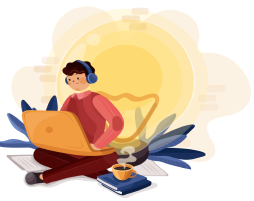 Here are a few tips from the industry experts that can help you with your process of writing an impressive SOP for a Canada Study Visa.
Always be careful to avoid mistakes while you draft your SOP for the Canada Visa SOP. Here we list a few common mistakes that can affect your visa application drastically.
SOP for Canada's Best Universities
The requirements for each university in Canada will be different, and we have to be mindful of this difference when drafting the SOP for Canada Student Visa.
Here are the top universities in Canada and their requirements for drafting an SOP for Student Visa.
Being one of the top universities in Canada, the requirements for the SOP for the University of Toronto are given below:
SOP must include:
Course motivation
Your past connection with the chosen field
Insights gained from your life and professional experience
Future career goals

As a university recognized globally for its teaching and research expertise, here are the requirements for the SOP:
SOP must be of an essay format of word limit of 750 words
Don't rehash your CV
Must include course motivation
Reason for the choice of McGill University
University of British Columbia
SOP for the University of British Columbia must include the following details:
Academic interest
Educational and work history
Course motivation
Your core skills

Being a top 5 Canadian university, the requirements for SOP are given below:
Page limit is of 2 pages
Don't rehash your CV
Must include course motivation
Choice of the university
Academic and professional history

Being one of the top research-intensive universities in Canada, McMaster University has the following requirements for SOP:
SOP must Include
Course motivation
Academic and professional experiences pertaining to the chosen program
Career goals
Your core skills related with the program
Now that we have come to the end of this blog, we hope you find it useful and informative.
Feel free to post your comments below and share your queries.