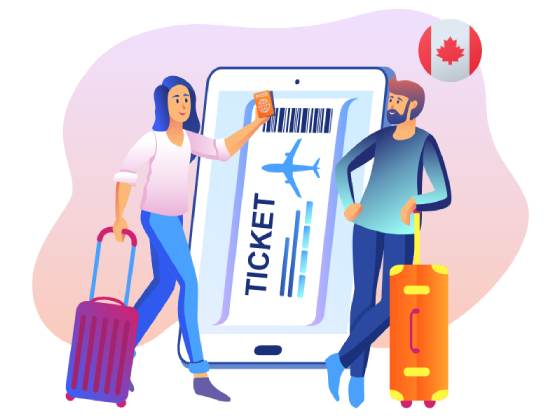 SOP For Spouse Visa Canada
The Detailed Blog For 2023
Are you planning to accompany your spouse to Canada? Are you confused about how to write an SOP for Spouse Visa Canada? Then you are at the right page. 
Here in this blog you will find answers to all your daunting questions regarding how to draft an SOP for Canada Spouse Visa. 
What is SOP For Spouse Visa Canada ?
SOP for Spouse Visa Canada is an official document you submit along with your application to the Visa issuing authority to express your interest to accompany your spouse to Canada. You must be very specific here to explain the intensity of your relationship and how this separation will affect your relationship.
How Important is an SOP For Canada Spouse Visa ?
SOP is an important element in your Canada Spouse Visa application as it gives you a chance to explain the intensity and depth of your relationship. It is important because: 
Guidelines to help you write SOP for Spouse Visa Canada
Though the Canadian Government allows its international students to bring their spouse to Canada, you must be very careful while drafting an SOP as any single discrepancy can lead to rejection. Here are the guidelines on how to write an SOP for Canada Spouse Visa application.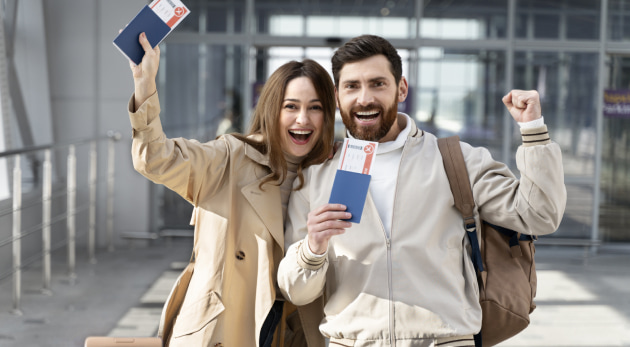 Write elaborately about your relationship with your partner including how you met, the date of your meeting, engagement and marriage date etc. which will help you make your SOP stronger and authentic. 
Always remember to attach evidence of your relationship and ensure they are matching. The main reason for spouse visa rejection is the discrepancies in the attachments and content of the SOP. 
Describe in detail about your relationship with your partner and how important it is for you to support your partner during their studies in Canada. Your genuineness and emotional attachment can persuade the official to make a decision in your favour.
Use simple and easy language to express your points. Be careful that none of your words can be misinterpreted. Care must be taken to avoid any mistakes in your SOP. 
Describe how this separation is affecting or will affect both you and your partner. You can elaborate upon the difficulties faced by each of you in detail and how the granting of a spouse visa is a solution to all those problems.
Sample SOP for Spouse Visa Canada
Here is a sample that can help you craft an impressive SOP for Canada Spouse Visa. Have a look at this sample SOP for Canada Spouse Visa
as it will help you understand the structure and tone of the SOP for Canada Spouse Visa. 
SOP for Spouse Visa Canada Sample
Dear Visa Officer,
I am XXXXX, wife of Mr. XXXXX, who is currently pursuing his higher education in Canada at _________College, Canada. I have a valid passport numbered _________. I would like to inform you that I have previous international travel experiences and have abided by all the immigration rules and have never overstayed in any country. Our marriage was solemnized on DD MONTH YEAR at ___________ (place) in ________country. All requisite documents needed for verification that includes our Marriage Certificate, Personal Bank Statement etc. have been attached herewith as proof for your detailed perusal. I take this opportunity to state my reasons for wanting to join my husband in Canada.
Before I start, I would like to talk a bit about myself. I am an engineering graduate, who has done MBA for post graduation. I did my B.tech in Civil Engineering from _________ College, __________ (place) and secured a CGPA of ______.  Due to my passion for business studies, I pursued a post graduation in MBA from ________college,  _________ (place) and secured a CGPA of ________. And presently, I am working as a __________ at  __________ Company, ________ (place).
My husband __________ (name) and I met 12 years ago and we have both known each other for the past 10 years. We met each other during our school days and became friends. Later our friendship turned into a relationship when he proposed to me 5 years before. With the consent and blessings of our parents we married each other on DD MONTH YEAR. Our marriage was solemnized at _________ (place) of _________ (state). After 1 year of our marriage my husband flew to Canada to pursue his higher education in _____________ from ___________ College in Canada. As we have been each other's pillar of strength for past _____ years, this prolonged distance is affecting us badly. The difference in the time zone is really affecting our daily communication. As he's living alone in a foreign land, he is finding it hard to manage his studies, part time work and household activities on his own. So being his wife, I wish to support him emotionally and financially. Thus I decided to move to Canada and live with him abroad, so that I can support him and ensure his success in academics with my physical and emotional support.
We are sociable people and always keep a good relation with all our neighbors and friends. With our hospitable and sociable behaviour we are sure we will be able to live in harmony with everyone. We also posses a good bank balance to support our expenses in Canada. I have got ___________ of cash in my savings account and incase of any extra expenses my parents are ready to sponsor me.  Also my husband has paid all his tuition fees and has a balance of __________ CAD in his GIC account. I would also assure that neither of us has any intention to stay back in Canada and would remain in the country only till the tenure of my husband's study visa expires. 
Having observed my reasons for securing a spouse visa to travel to Canada, I sincerely hope that you will consider my application in due regard. I would be happy if your reply is positive, as it will help us to have a life together.
I would like to inform you that I have attached all the necessary documents with my application. I would also like to state that all the copies of documents attached are exact scanned copies of the original documents, and the original documents can be promptly submitted when demanded by your office. I am ready to provide additional information about me or my husband if necessary, you can contact me at my email or over my phone number.
Thanking You,
Yours Sincerely
XXXXX
Points to Ponder While Writing the SOP for Canadian Spouse Visa
As an important document in your Spouse Visa application, care must be taken while drafting your SOP for Canada Spouse Visa. Below are the details regarding how to draft an SOP for Canada Spouse Visa.
What To Include In A Canada Spouse Visa SOP?
While drafting an SOP, care must be taken to include essential details that best describe your relationship. Here are a few pointers that should be included in an SOP for Canada Spouse Visa.
What Are The Documents Required To Apply For Canada Student Spouse Visa ?
Apart from the SOP, you also have to submit other documents to prove your relationship and to be authentic in your approach. Below is the list of the documents one has to submit for Canada Spouse Visa Application.
Do's and Don'ts to consider while You Draft your Canada Spouse Visa SOP
It is very important to make your SOP for Canada Spouse Visa error free, as any single mistake or discrepancy will lead to instant rejection given that the rejection rate of spouse visa SOP is higher. Below are the Do's and Don'ts while drafting an SOP for Canada Spouse Visa. 
Countries which Demands an SOP to apply for a Spouse Visa
Apart from Canada, there are many countries that require SOP for Spouse Visa Application. Below are the list of 10 countries which receive the most applications for Spouse Visa and demand an SOP to apply for Spouse Visa. 





Frequently Asked Question
The word limit for SOP for the UK spouse visa is generally between 500 to 1000 words. 
If you are married to a UK national you can file the application immediately after the marriage, otherwise you have to wait for a period of 12 months.
Plagiarism, lack of funds, inability to convince that you will return to your home country, errors in the SOP, discrepancy between the information mentioned and documents submitted etc. are the common reasons for SOP rejection.