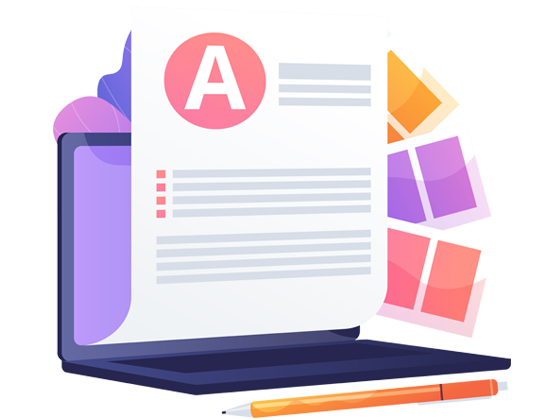 How to Write SOP for New Zealand
A Useful Handbook for All
Writing SOP for New Zealand can be confusing if you have got no exposure to it earlier. This blog attempts to: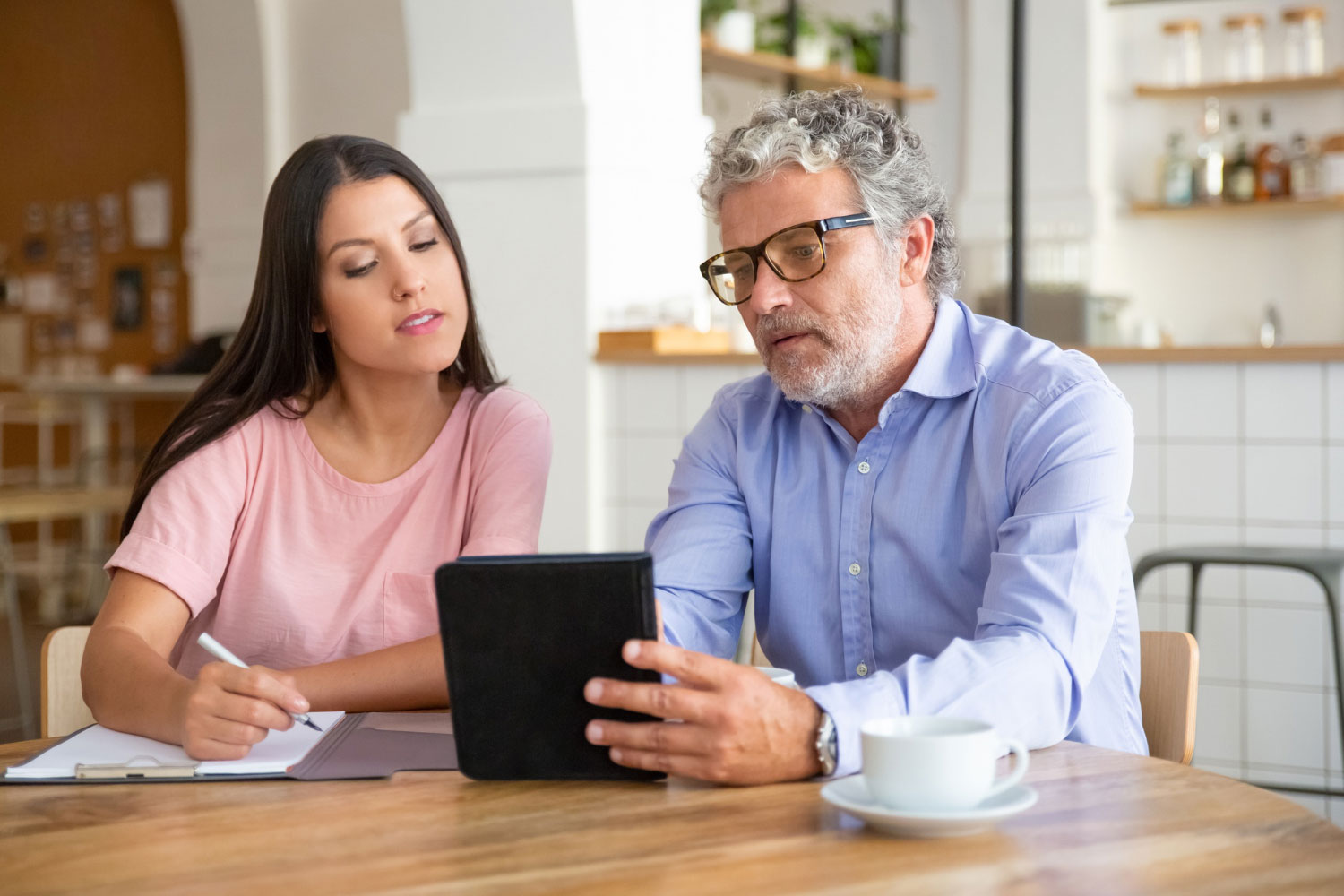 SOP for New Zealand is an academic document which can influence your admission to a college or university in New Zealand.
How Important Is an SOP For New Zealand?
SOP gives applicant an opportunity to speak for himself to the selection panel and convince them that he is the right candidate for the course. Out of hundreds of applications, admission panel members will cherry-pick right ones based on well-written SOPs.
What Makes SOP For New Zealand Different from Other Countries?
SOP for New Zealand holds slight differences against SOP for other countries. Firstly, you are required to write SOP for almost all courses and programs in New Zealand. In the case of other counties, some courses are exempted. SOP for New Zealand is more fact-driven. No assumptions are entertained in them.

How to Write SOP For New Zealand?
It is imperative to write a unique, original and tailor-made SOP in order to impress the selectors. How to write SOP for New Zealand? Take a look at the below steps.
KNOW WHAT INSTITUTE SEEKS
The reason why you are asked an SOP is because selectors want to know certain information from you, e.g.: your motivation, future plans.


ADDRESS QUESTIONS THAT DEFINE YOU
Questions like 'where would you like to see yourself in ten years?' define you. Try to address such questions in your SOP.


FIRST DRAFT PREPARATION
After gathering all relevant information for your SOP, prepare an outline and then the first draft of your statement of purpose.


IMPROVISATION
Go through the first draft carefully – word by word. Eliminate grammar and spelling mistakes. Read it at least five times and self-correct.


VALIDATE AGAINST A GOOD SAMPLE
Get an SOP sample for New Zealand and validate your SOP against it. It will help you identify the major shortcomings quickly.


SEEK THIRD PARTY OPINION
Once you have finished your own round of editing and proofreading, it is good to seek someone else's help as well to check your writeup.
Structure and Format of SOP For New Zealand
Both the structure and format of your SOP for New Zealand determine how good your SOP is. Hence, both of these aspects must be considered when you write your statement of purpose for New Zealand.
INTRODUCTION
In the introduction you must give a brief account of your background, how you developed interest in the chosen subject etc. in the backdrop of storyline. An engaging introduction will quickly impress the reader.


ACADEMIC AND PROFESSIONAL BACKGROUND
Talk about what you studied, how it is related to your new course, your achievements, professional experiences.


MOTIVATIONS
Talk about your strong motivation behind choosing a career in a particular field. Elaborate this with strong reasons and supporting points so that it will be convincing.


WHY THIS UNIVERSITY/COLLEGE
Here you must say what encouraged you to choose that institute for your formation. Be specific. For example, write how their research programs would benefit you.


FUTURE PLANS
Speak about your future plans. Make it more solid by explaining where you wish to see yourself after five years or ten years down the line. Don't forget to mention you will return to the home country.


CONCLUSION
Write a conclusion that contains the essence of the whole essay. Make it short and encouraging the selector to take an action in favor of you.
Sample SOP for New Zealand
SOP for New Zealand samples are helpful if you want to get a basic idea about SOP writing. However, they cannot give you a complete picture because each SOP is written in different context.
SAMPLE SOP FOR NEW ZEALAND 
INTRODUCTION 
This statement is being generated as part of my application for a study permit that would allow me to pursue the program of Hospitality Management (Diploma) in New Zealand. In an attempt to fulfil my career goals, I have decided to pursue this program offered by ABC University located in Rotorua in New Zealand. I believe that this is an optimal step forward in my career. I am delighted to let you know that I have received my letter of acceptance from the university. 
With three years of experience in the hospitality industry, I would like to contribute to the larger picture of the globalized economy in the field of hospitality and management and improve the same in India. I am tremendously motivated to advance my career in a dynamic industry that offers several prospects for growth and success. I want to gather international experience and comprehend the shifting demands and opportunities in this industry. This drive moti- vated me to obtain a foreign degree in hospitality management and this is why I have applied for this program. 
ACADEMIC AND PROFESSIONAL HISTORY 
I would like to elaborate on my academic history by describing my educational path. In 2013, I graduated from the ninth grade and took my board examinations. I earned an 8.3 GPA overall. I completed high school in 2015 by taking my intermediate examinations and achieving 68.8 per cent marks. I have maintained above-average grades and placed equal emphasis on academics and extracurricular activities because I believe that both are essential for personal and professional development. 
At the Indian Institute of Hotel Management and Culinary Arts, I enrolled in the Bachelor of Hotel Management and Catering Technology program. I studied Hotel Accounting, Housekeeping Operation, Tourism Management, Food & Beverage Controls & Management, and other parts of Hotel Management as part of my undergraduate degree. All of these topics have a solid theoretical foundation in my education, thanks to which I am well-versed in both theory and practice. 
I greatly enjoyed learning new concepts and actively engaged in completing various assignments and projects in class. I maintained excellent academic performance in college and finished with a high GPA. After completing my studies at the university, I went on to gain experience working in the same industry. My time spent in the working world has been extremely educational. It all began with an internship that I had while I was in college at ABC Hotel in Shimla, which is a very popular tourist spot located in the Himalayan region of India. 
Even though this position has been demanding, I have done my best to perform with efficiency and professionalism. However, I have just concluded that my career is stagnating. I put in a lot of effort at work, but it doesn't translate into professional advancement or any monetary perks. I have concluded that my skill set is insufficient to help me grow professionally and to achieve a mid or senior level managerial or supervisory position in the hospitality business, I will need to enhance my academic credentials and increase my skill set. I opted to pursue a foreign postgraduate diploma from New Zealand after conducting extensive study and consulting with other industry specialists. 
WHY HOSPITALITY MANAGEMENT AT ABC UNIVERSITY? 
The two-year Post Baccalaureate Diploma programme that ABC University provides is not only forward-thinking but also fulfils all of my criteria. Candidates will participate in advanced training in a variety of tourism-related topics, including destination development, revenue management, hotel operations, convention management, and cross-cultural tourism. The course load appears to be rather outstanding and includes topics such as Tourism Accounting, Strategic Management in Tourism, Applied Hotel Financial Management, and Human Capital Development in Tourism Management, amongst many others. 
I have chosen ABC UNIVERSITY as my top choice after extensive thought and research into other colleges and universities across the nation. This institution's rankings, accreditations, and mission make it a perfect choice for graduate students seeking advanced, career-focused education as well as the holistic development that comes with being a member of a flourishing and varied intellectual community. 
By successfully finishing this program, I will be able to enhance both my administrative and managerial capabilities. In addition to this, I will be able to sharpen my business acumen. I have complete faith that participating in this program will help me develop into a well-rounded and accomplished profes- sional. 
WHY NEW ZEALAND? 
New Zealand consistently ranked as one of the top locations for international graduate students. By studying in this country, I am confident that I will be able to acquire important personality traits such as cultural sensitivity, tolerance, and communication and interpersonal skills. I am an enthusiastic and devoted student who has always done my best academically, and I am confident that I will do the same if given the chance to attend ABC UNIVERSITY in New Zealand. 
Future Plans and Conclusion 
Even though I have three years of experience in the hotel sector, I am unable to advance my career as quickly as I should. This is why, at this point in my work, I must pursue a graduate degree. After completing this program, I will return to India to seek employment in hotels and resorts in Coorg, an outstanding tourist destination. 
Many of the largest hotel chains are always on the hunt for management-level professionals with exceptional qualifications and professional experience. In this industry, it will be very easy for me to find a job in Karnataka, and I will also be able to find decent opportunities in my hometown, allowing me to remain close to my parents. 
I look forward to your response.
Basic Guidelines for Writing a Powerful SOP For New Zealand
Generic writing or free writing won't work in the case of SOP. It has to adhere to a set of rules and common practices. Follow the below guidelines while writing your SOP for New Zealand.
KNOW THE REQUIREMENTS
Some institutes in New Zealand give specific guidelines with regard to SOP writing. You must verify such requirements before starting to write yours.


ADDRESS ALL POINTS
Make your SOP a comprehensive one. The very purpose of an SOP itself is to clarify certain things that other documents can't.


KNOW THE REJECTION CAUSES
Only if you know what makes your SOP unimpressive and lead to rejection, you could write a perfect SOP. Mistakes, unclarity etc. would lead to rejections.


PREPARE CHECKLIST
Prepare a checklist that you can follow while writing your SOP. This would help you identify the defects quickly. Use samples for making the checklist.


SEEK PROFESSIONAL HELP
If you are not 100% confident to write a SOP by yourself, it is better not to waste your time on it. Seek professional help instead.
Mistakes to Avoid While Writing SOP For New Zealand
Higher education admission is a tough sport. There are hundreds of students competing for seats. So, even minor fowl on documents would disqualify you. Here are six common mistakes you should avoid when you compose your statement of purpose.
LAST MINUTE PREPARATION
If you begin to work on your SOP at the last minute, you are sure to disregard many important points or overlook mistakes. Consequently, you will have more chances for facing rejection.


TOO SHORT OR TOO LONG
It is advisable to maintain a medium word count in your SOP – neither too short nor too long. Also, you must verify whether the institute asks you to adhere to any specific word count.


READABILITY
Ensure higher readability for your essay by way of using of an engaging tone, logical connection of sentences, ideas and paragraphs.


FAKING
Don't write anything that is not true to yourself. You should be able to show evidences or supporting facts for whatever claims you make in the SOP.


USE OF EXTRAVAGANT LANGUAGE
It doesn't mean your lexical resources have no value. It simply means you must avoid using technical jargons as much as possible. Make your writeup simple to read.


INSUFFICIENT PROOFREADING
Before you submit your SOP, make sure you have read it at least five times and self-corrected. Also, rope in an expert as well to review and correct your essay.

Who Will Require an SOP For New Zealand?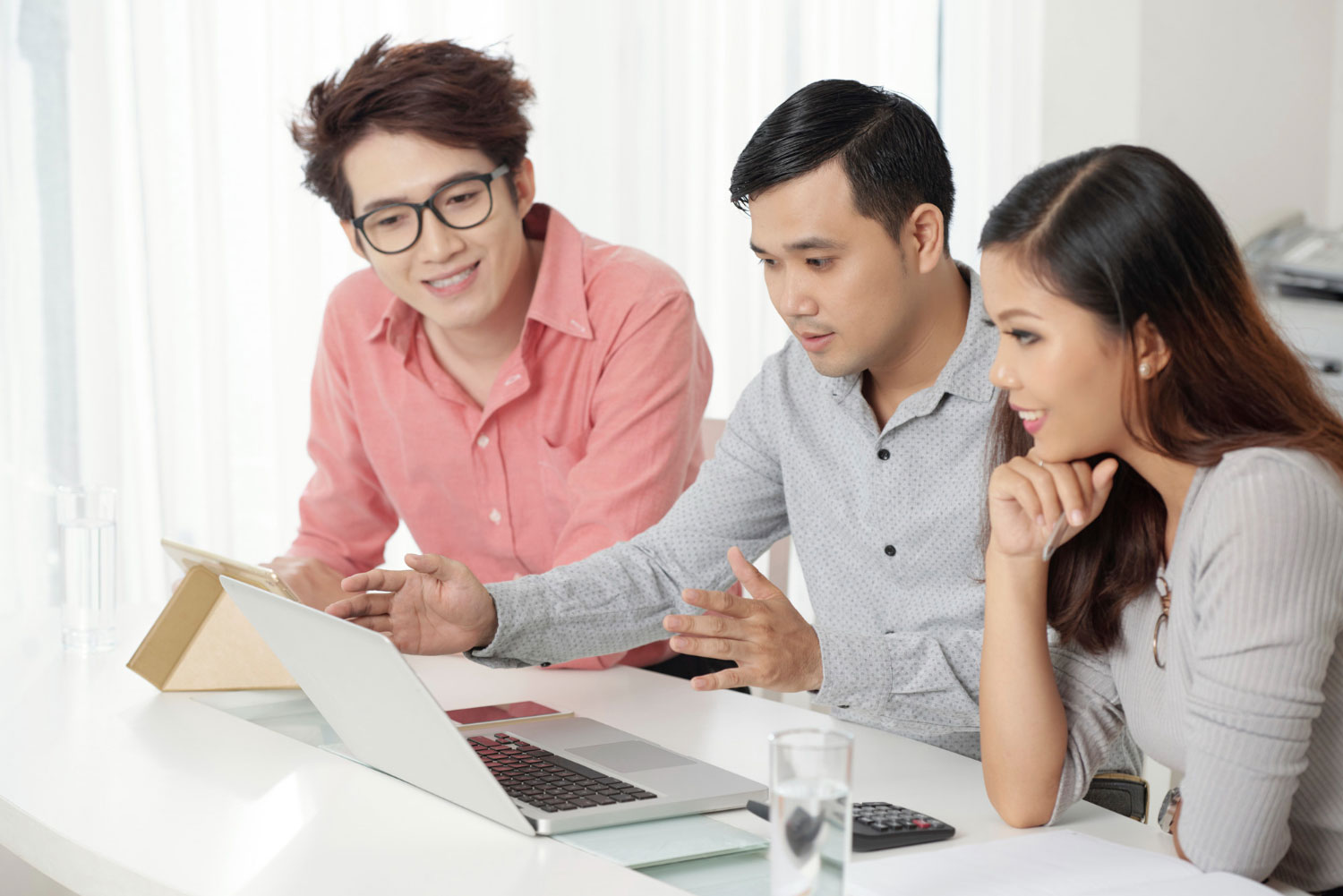 An SOP for New Zealand is mostly asked for two different purposes. One, in order to get admission from a college or university in New Zealand. Two, in order to apply for a visa to New Zealand from another country.
If you are a student planning to go to New Zealand, you will have to write two SOPs – SOP for New Zealand visa and SOP for university admission.

Top 10 Universities and Colleges in New Zealand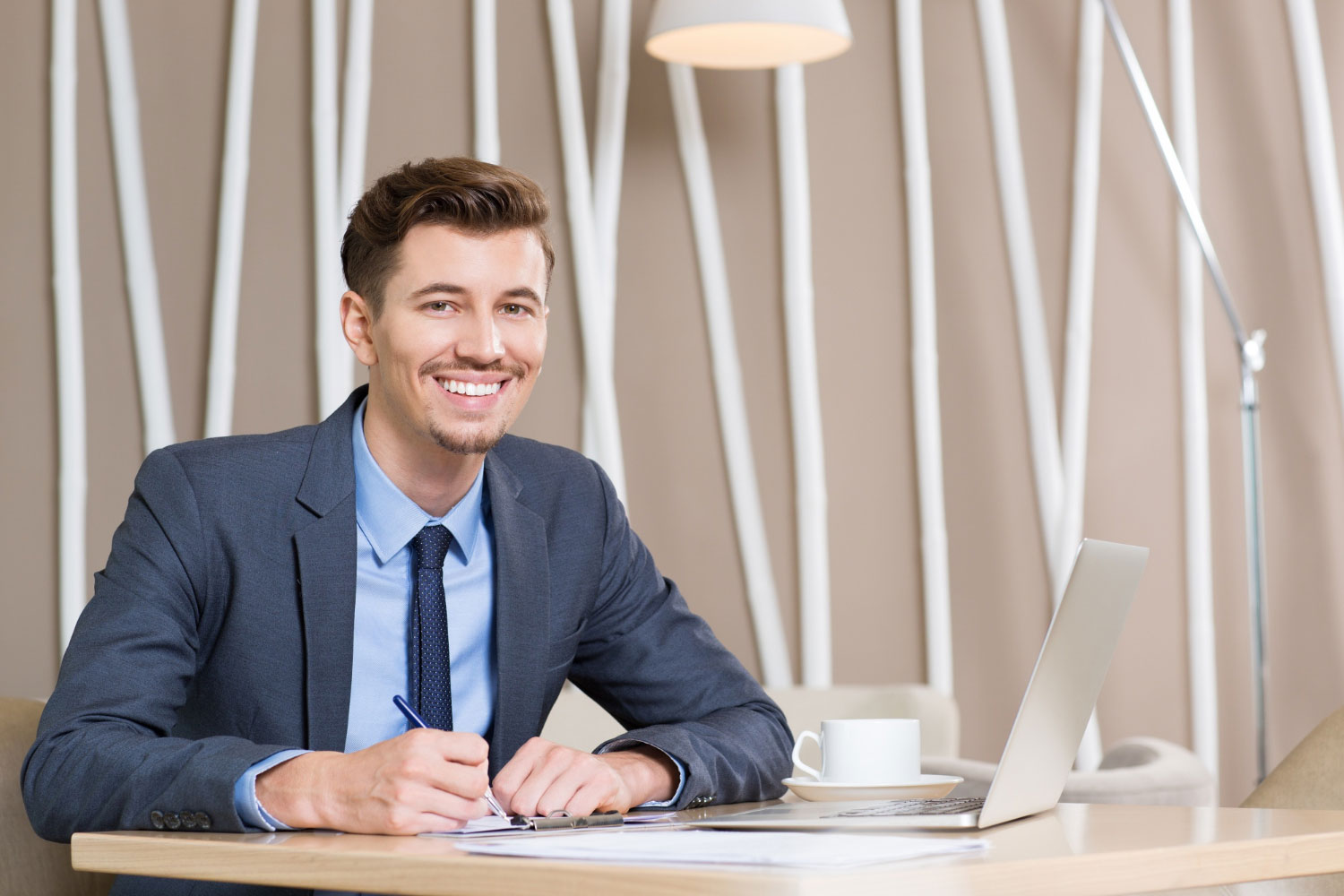 SOP is asked by majority of the leading universities in New Zealand. Some of them follow specific SOP requirements. Find the top ten universities in New Zealand.

Most Sought-After SOP For Courses in New Zealand
New Zealand hosts a wide range of industries. Hence the country is an ideal place to study a variety of courses. Below find the most popular SOP for Courses in New Zealand.

Frequently Asked Questions