How to Write An SOP for Work Visa
Your Complete Guidelines For 2023
Want to write the perfect SOP for Work Visa? Are you confused about what to include and not? Then you are on the right page. 
Here we will discuss complete details regarding how to write a perfect SOP for work visa. General questions regarding SOP for Work Visa, tips and tricks, samples and structures, etc. would be covered here in this single blog.
A Work Visa is an official work permit which allows you to work and live in a foreign country for a specific period of time.
What is an SOP for Work Visa?
SOP for Work Visa is an official document you submit to the Visa Officer to obtain a work permit to work in that specific country. It is a reflection of yourself and must be appealing and convincing. 
Importance of SOP for Work Visa
SOP for Work Visa is important as it is a deciding factor whether you get Work Visa or not. It is a document that furnishes all your personal, academic and professional history and career motivation. SOP for Work Visa is important as it is a :
The Process of Writing SOP For Work Visa
While writing an SOP for Work Visa, you must be careful to avoid mistakes, as it can ruin your chance of landing your dream job. Always be honest and give personalized content. Avoid plagiarism and give strong career motivation. 
Rules to be followed while writing an SOP for Work Visa
Format of an SOP for Work Visa
An attractive introduction
Start with an eye catchy introduction which introduces you and your life aspiration to the reader. It must be well written, and must create a good impression about yourself. 
Your qualifications and experiences
Briefly explain your academic and professional background including school and college details. While writing your experience history, include the responsibilities handled by you. 
Source of inspiration
Briefly explain why you wish to work in this particular country. Explain your career motivation and how this country can improve your career status. 
Future Objectives
Explain how you wish to progress your career graph. Detail your short and long term goals and how you can achieve your career goals by being in this country.
Statement of Purpose for Work Visa Sample
A sample Statement of Purpose for Work Visa can provide you with an idea on how to write and structure a Statement of Purpose for Work Visa. 
Work Visa Sample
To
The Visa officer,
High Commission of Canada,
New Delhi
Subject: Application for Canadian Work Visa
Respected Madam/Sir,
I hereby introduce myself as Avishek Shukla, an Indian resident, drafting this statement of purpose in support of my work visa in Canada. I was born on 6th October, 1992, and hold the visa number ……………. I have completed my MBA in India, having completed this course from Symbiosis University. Besides, I have served an esteemed organization like Cognizant as a project manager for two years. Now that my professional life in India looks saturated with an overall experience of five years in the IT industry, I look forward to broaden my career by embracing the same work profile abroad. I am glad to have received a promotion, and would be serving the same company in the position of a senior project manager in Canada.
I hold the employee ID …………, and have been working with the leading IT company for the last five years. My family has been supportive to me in all my academic and professional endeavours. Currently, I will be residing in Canada for work purposes for a period of three years. I have attached all the supporting documents, along with my employment letter with offer details for your scrutiny in along with this application. I would be obliged if you consider my application and grant me the work permit in Canada, so that I can pursue my professional path in the country.
Academic records
As a typical technophile, I received the ideal academic environment back at home to explore my professional goals. As a millennial child, I witnessed the technological transformation in the IT field over a couple of decades. This fuelled my natural inclination to be a part of the IT industry. Computer science appealed to me more than any other field. I remember remaining obsessed with programming languages and coding.
In 2009 and 2011, I cleared my Secondary and Higher Secondary Examinations with 87% and 84% marks, respectively. Pursuing my passion to be an IT professional, I got myself admitted to Amity University, Delhi, to pursue my Bachelor's degree in Computer Science. Next, I decided to pursue my Master's degree in Information Technology from the same institute. Throughout my academic career, I have been consistent with my results. I bagged a CGPA of 8.6 and 8.2 in my Bachelor's and Master's degree. My diligence paid off, and I got placed at Cognizant through campus placement. 
Professional experience
It was an ecstatic experience for me to start my career at a global MNC like Cognizant. Starting my career as a software engineer, I have undergone an intensive knowledge acquisition process. My experience over the last five years has been gratifying, given that I am a person who loves to remain the learning loop throughout my career. 
After working at Cognizant as a software engineer for three years, I got promoted to the position of a project manager. It was a pleasure for me to wear this new managerial hat, as I collaborated with some of the Fortune 100 Companies. The healthy professional ambiance fostered my skillset, and I successfully honed my managerial, organizational, and administrative skills. Now that I am well-versed with my professional skills as a project manager, I am happy to embrace the promotion. This would be the right juncture for me to scale up my professional hierarchy.
Why Canada?
Canada is one of the leading countries, showing the way of progress in the field of IT. Cognizant has been one of the leading global MNCs in the IT industry, operating in Canada. For me, it would be a pleasure for me to work with a leading company that operates in the area of my interest. I look forward to be a part of the multicultural work environment in Canada, which will help me strengthen my professional portfolio.
Conclusion and final appeal
I have clearly explained why I'm looking forward to obtain the work permit in Canada. In this application, I have shared my employment ID and other relevant details that will help me validate my claims. Therefore, I earnestly request you to evaluate my application and make your decision in my favor. I humbly appeal to you to process my work permit in Canada that would enable me to serve my current organization, Cognizant in this country.
I am waiting for a positive response from your end.
Thank you for your consideration and time
Avishek Shukla
SOP for Work Permit Canada
SOP for Work Permit Canada is an official document you submit explaining your willingness to obtain a work permit in Canada and work in the country. The Canada Work Permit SOP should be written within a word limit of 1000 to 1200 words.
Importance/needs Of SOP for Work Permit Canada
The SOP for Work Permit Canada is important as it will help you:
      Get a work permit in Canada

      Help you land in your desired job

      Confirm your job in Canada

      Provides a holistic view of your decision to work in Canada to the Visa Officers

      Present yourself as a qualified candidate for the work permit.
SOP for Spouse Open Work Permit Canada
SOP for Spouse Open Work Permit Canada is a type of SOP you submit to the Canadian Visa Officers explaining your reason to accompany your spouse and why you wish to obtain a work permit in Canada. This should be worded between 800 and 1500 words.
Importance/needs Of SOP for Spouse Open Work Permit Canada
An SOP for Spouse Open Work Permit Canada is important because it will help you:
Present your reason to obtain a spouse-open work permit more efficiently.

A good SOP can assure you the approval of your spouse visa open work permit application.

Enable you to work in Canada.

Give a chance to be with your spouse while chasing your dream career.
Points to ponder for drafting an SOP for Work Visa
Try to start writing your SOP for Work Visa early. Keeping it for the last minute may result in lack of quality. 
Write multiple drafts and try to improve the quality of your document.
Your SOP for Work Visa must be plagiarism free and provide fresh content. 
Give your document to others to read and incorporate their suggestions.
Your SOP must be the reflection of your personality. Give it a personal touch.
Highlight all your strong areas in academics and professional life.
Never try to plagiarize your SOP for Work Visa.
Don't ignore the importance of SOP in securing your dream foreign job.
Always double check the address line and subject line of SOP for Work Visa.
Give honest details in the SOP, don't try to boast.
Submit adequate documents along with your visa application. 
SOP for Work Visa must be well structured and error free. Avoid spelling and grammar mistakes.
Step by Step Procedure for Work Visa Application
The foremost thing you need in your hand is the job offer from the respective company where you wish to work.
To obtain a Work Visa, firstly your employer must file a petition in the respective country's Citizenship and Immigration Services. On its approval, you are eligible to apply for a Work Visa. 
For the Work Visas like H-1B, H-1B1, H-2A, H-2B, your employer must receive a certificate from the DOL before submitting your petition.
The Process for Visa Application
After fulfilling all the above requirements, you can start your visa application process. You must try to start as early as possible. Following are the steps to be followed.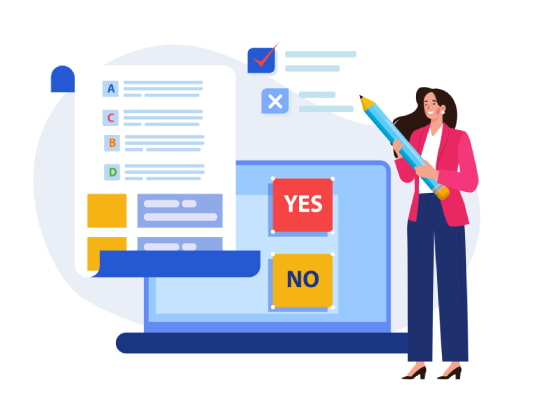 Visa application
You must complete an Online Nonimmigrant Visa Application. You must be honest and accurate. Once the form is filled and submitted, you must print the confirmation page.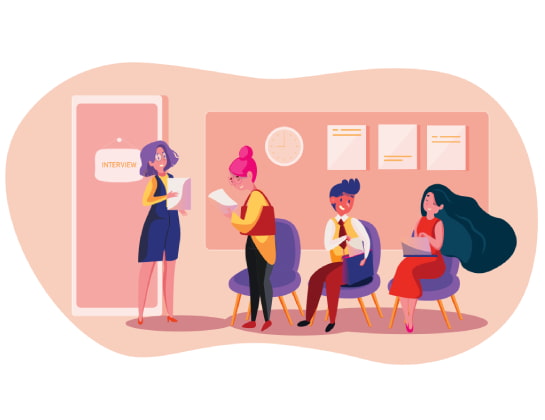 Schedule an interview
After the successful application, you have to schedule an interview at the respective country's Embassy in your country. You must have their approved petition receipt number to schedule the interview.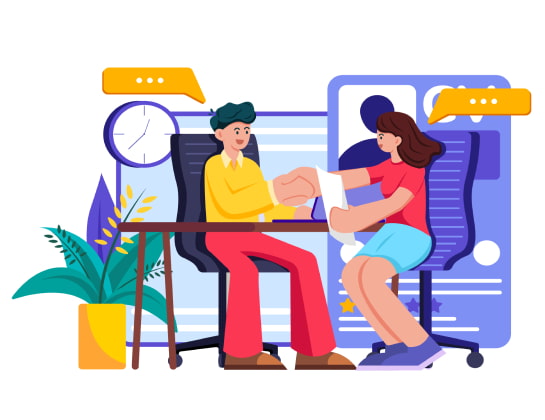 Prepare for the Interview
Thorough preparation is essential for a successful interview. You must also pay the non-refundable visa application fee before the interview. Visit the Embassy's site and gather all information and documents required for the interview.
Attend the Interview
During the interview, you meet with a consulate officer. The officer will review your application and will ask you a series of questions. You must be honest in your answers.
Visa Application Procedure for Different Countries
The demands for SOP for Work Visa and the visa application process for each country would be different and we have to meet various requirements.
Here are the top 10 countries that require an SOP for Work Visa.


Work Visa SOP for Australia

Work Visa SOP for Ireland

Work Visa SOP for New Zealand

Work Visa SOP for Germany
Work Visa SOP for Austria
Writing an attractive and convincing SOP can be your trump card and help you secure your job in your dream country. Always be honest in your SOP for Work Visa and further processes. Impress the panel with your academic and professional qualifications.
So now we have reached the end of this blog. We hope that the blog has answered all your queries. You can contact us for more information. Feel free to post your comments and queries.