How To Write An SOP for Australia Student Visa
The Complete Guide & Sample Pdf For 2023
Writing an effective and compelling statement of purpose is essential if you want to study in Australia. Yes, it is a necessary step in the visa application procedure.
We can help you develop an appealing SOP for Australia student visa. All you need to do is read this blog. Then, you will be able to understand every aspect of the SOP for Australia study visa.
What is an SOP For Australia Student Visa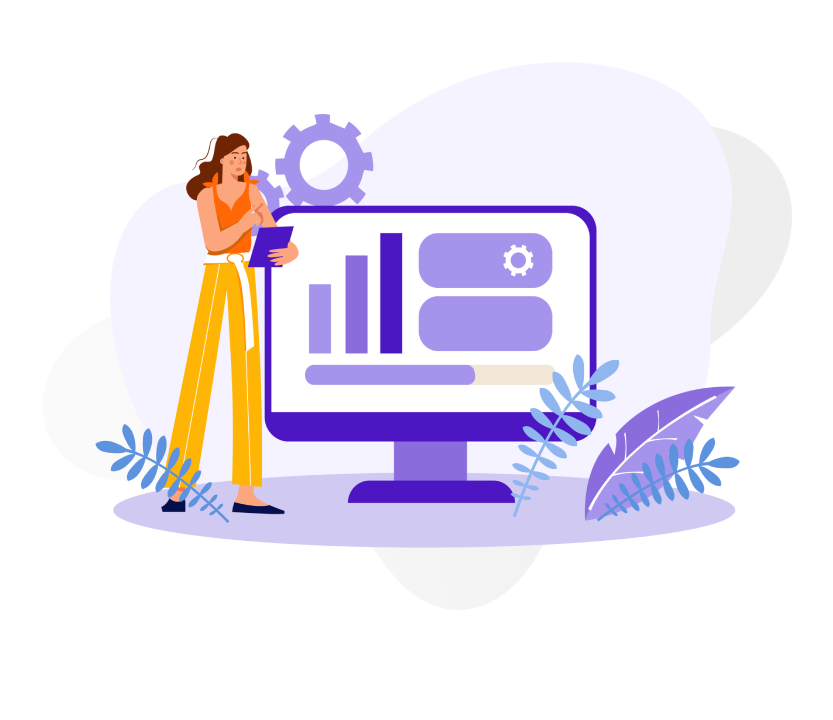 How to write an SOP for Australia Student Visa?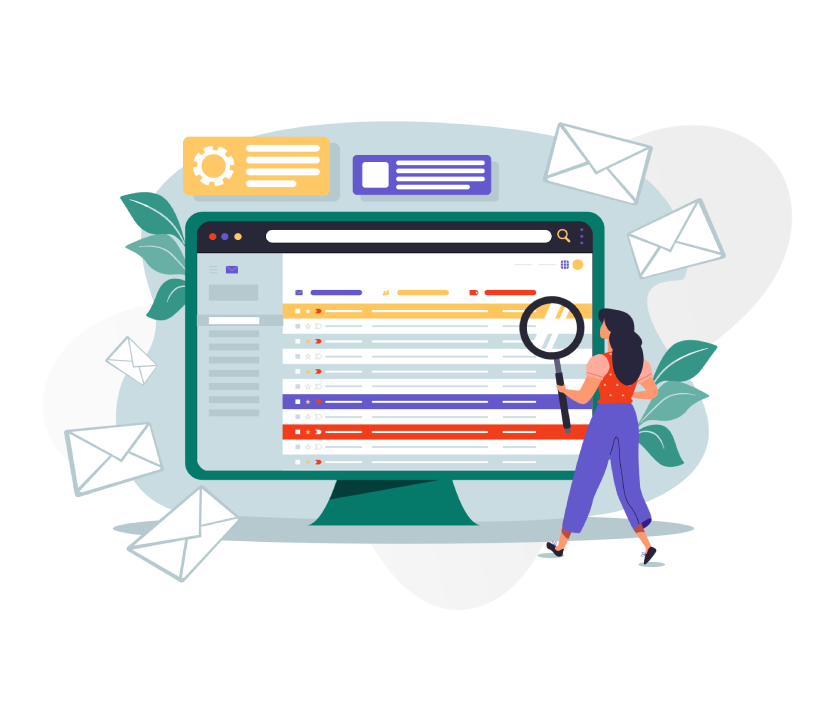 SOP Sample for Australia student Visa PDF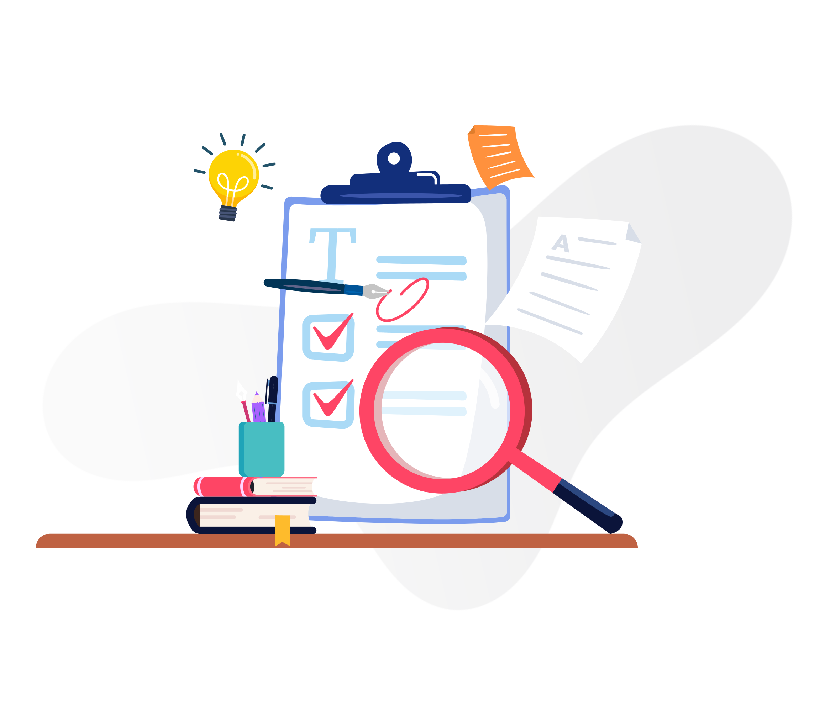 Do's and Don'ts in Your Australia Study Visa SOP
SOP for Australia's best Universities, Guidelines
What is SOP For Australia Student Visa?
An SOP for Australia Student Visa is a crucial document that showcases your academic background, reasons for choosing Australia, financial ability, and intention to leave after studies. It helps immigration officials assess your worth and genuine intent to study in Australia.
What is 300 words sop for australia?
300 words SOP is a Genuine Temporary Entrant letter that the applicant has to submit when they make an application for an Australian Student Visa. It helps the Australian Visa Officials to better assess the intention of the applicants visa application and filter and select those applicants who are ready to return to their home country after the successful completion of the course. 
Is the SOP and GTE same? This might be the question troubling you, right? Well, we heard you. Both SOP and GTE serve almost the same purpose, to show the intention of the student as to why they chose Australia as a study destination. But GTE is a more broader term, and SOP is one of the requirements of GTE assessments in Australia. 
How important is SOP for an Australian study visa?
When it comes to receiving a visa permit from your desired country Australia, your Australian student visa SOP plays an important role in the decision-making process.
Boosts the chances of receiving a study permit.

Helps in proving the applicant's potential.

Understanding your personality and goals

To evaluate your genuineness and honesty.

To comprehend your motives.
What differentiates an SOP for Australia Study Visa from those of other countries?
The statement of purpose for Australian student visa is entirely different from the SOP for the US, the UK, Canada, etc. When it comes to content, Australia has a more fact-based approach compared to other countries. 
While other nations, such as the US, the UK, and others, prefer a narrative approach, Australian SOP stresses facts and evidence.

In comparison to SOPs for visas from other nations, Australia's SOPs for student visas are more structured.

In Australia, the SOP for a study visa is much more significant than it is in the USA, whereas the SOP for a master's degree is more important.

While some Canadian universities require a video essay, Australia requires a written SOP.

How to Create an SOP that Gets You an Australia Student Visa?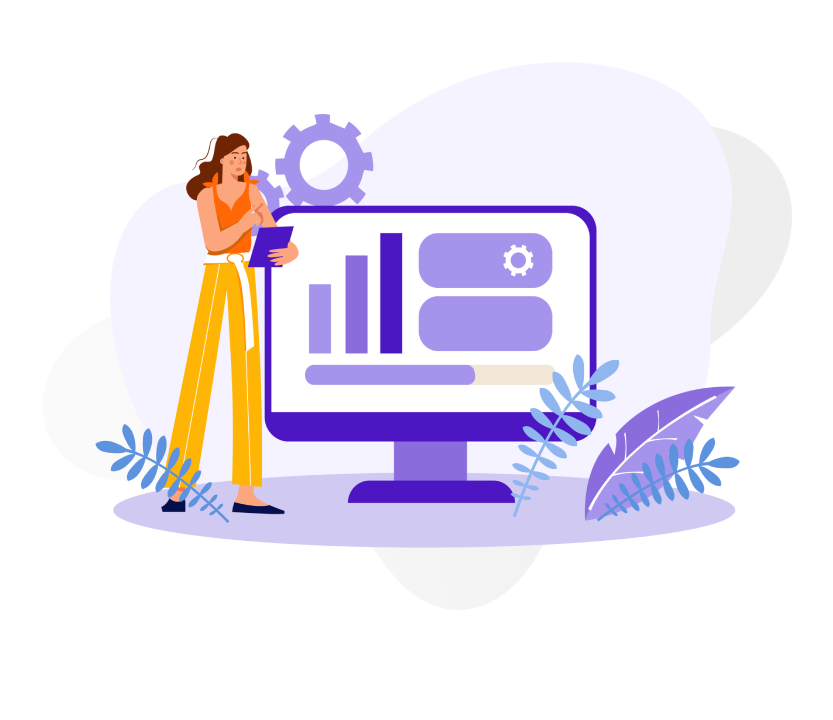 Writing a solid SOP for Australia student visa is both tricky and challenging. To achieve the desired result, you should be aware of what to include and how to organize it. In this chapter, we'll examine the SOP writing methods and strategies for Australian student visa.
What must be written in the SOP for an Australia student visa
Your SOP for an Australia student visa should cover the following topics or details:
Your family background

Introduction of yourself

Financial aspects

Academic background

Professional experience

Reasons for choosing Australia

Information regarding your course

About your university

Any employment or educational gap

Your career objectives

Any travel history

The reasons you have for going back to your native nation
How to format an SOP for an Australian student visa
You finally know what to include in your SOP for a student visa to Australia. Right? So, we can now learn how to structure that information.
Section 1 – You should describe yourself, your purpose, and your goals in this paragraph. It must be brief and to the point. There is no need to include any further details.
Section 2 – At this phase, you can discuss your family and their professions. What your family is doing and how important they are to you should be described.
Section 3 – You must now prove that you are qualified to join the program. Your academic credentials must therefore be explained. Explain your grades for your tenth, twelfth, undergraduate degree, etc.
Section 4– If you have any professional or internship experience, you should explain it here. Describe your responsibilities and what you have learned from them. 
Section 5 – Why did you choose Australia over other countries? Justify your decision in this section. You can highlight the factors that drew you in.
Section 6 – This section should include an explanation for your decision to attend the particular university. You should also describe your course's structure in your essay. What you hope to accomplish during the course must be stated.
Section 7 – Discuss your financial circumstances. Explain how you plan to cover the cost for the programme and include information like how many properties you own, among other things.
Section 8– Here, you should discuss your long-term objectives. Explain your long-term goals and what you want to do after the course is completed.
Section 9 – This is the most crucial section of your SOP. Carefully describe your motivations for going back to your own country. Then you can conclude your SOP with a conclusion.

Sample SOP for Australia Student Visa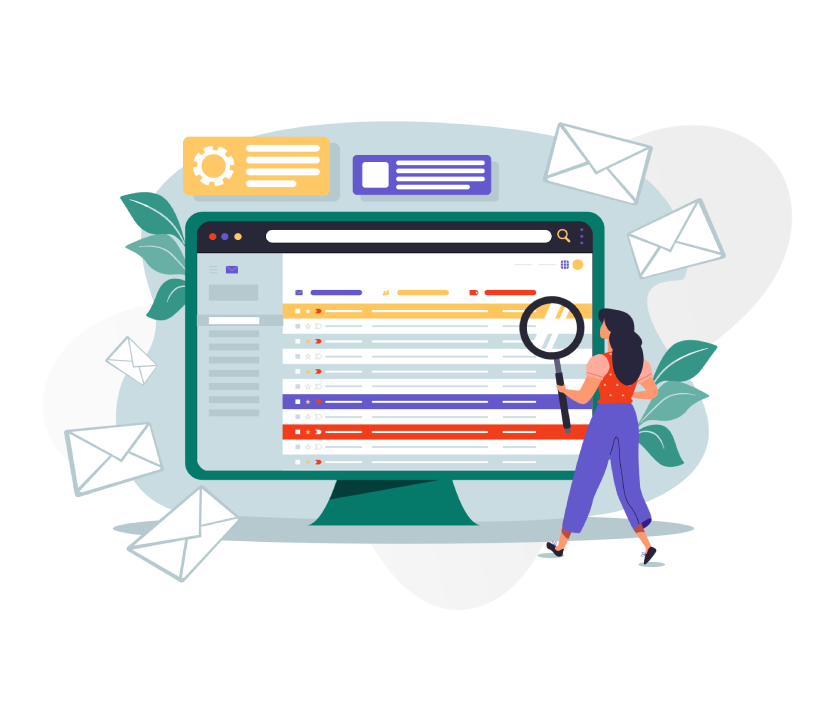 Having a reliable sample SOP for an Australia student visa pdf can help you focus when writing your own SOP. Let's read a sample!
I go by the name (name) and I live in Kerala. I have a letter of acceptance from XYZ University in Australia; this requests for the granting of a study visa for my intended use. My classes are scheduled to start in May 2023.
My parents, Mr. (Father's name) and Ms. (Mother's name), both work in private businesses. My parents own a resort, and my mother works as a customer relations executive at the resort. My sister, (sister's name), who works for (workplace).
With a CGPA of 9.1 in my senior year, I graduated with a BBA from Marian College in Idukki, Kerala. Prior to this, I completed my high school with a CGPA of 8 from Amalambika Covent School in the Humanities stream. I have been skilled in the English language since I completed the ICSE curriculum in high school. Spanish was a second required course I had to take during my education. The education I have acquired thus far has altered and strengthened the ideals and views I cherish.
I have always had a fascination with travellers and tourism ever since I was a young child. It has always held my attention. I have always wanted to open my own resort in one of Idukki's stunning locations. I therefore began to create my own travel vlog. Currently, it has more than 5 lakh subscribers. I share information about unique places to visit near my hometown through the vlog. Additionally, town media and online magazines have run articles about my modest attempt. 
Over time, my love of travel and tourism grew. However, I need business acumen in order to launch my own company. So I earned my BBA. The next stage of the process is to enrol in an MBA programme in Tourism at XYZ University in Australia. The finest solution for me to unite my love and passion is, in my opinion, to get an MBA in Tourism. The course will increase the understanding and aptitude I have to improve my business in the tourism sector. Because of this, I am eagerly waiting to get the opportunity to study in XYZ University's MBA in Tourism programme. This industry excites me a lot. My affinity toward studies will simplify the process for me to concentrate. My understanding of the basics of the tourism industry will also improve. I hope to eventually use the knowledge and expertise I have received from the course to launch my own business and open a resort or holiday destination.
Australia is a vast country with a vibrant culture and an extraordinary landscape. In addition, it has a successful economy with a huge potential for tourism. To overseas students, Australia's education system is trendsetting. India, which is still growing, has lower educational standards, employment, and opportunity than Australia. India's educational system places more of an emphasis on the theoretical side of studying, whilst Australia's does the opposite. This is one of the primary reasons I was drawn to Australia. As opposed to studying in my own nation, studying in Australia can help me improve my employment possibilities and skills.
One of the greatest universities in the world is XYZ University in Australia.
Among the best institutions in Australia is XYZ University, which is famous for the applicability of its curriculum. One of the university's top programmes is the MBA in Tourism. Moreover, outcomes are promised by the experienced and well-respected faculty members. The course's material is updated in accordance with market developments and advances and was created with a strong business focus. It enables students to hold themselves to high standards. The university's contemporary approach to education is in line with what its students require.
Once I finish the course, I will be able to accomplish the following goals:
How to manage a corporate organisation in the travel industry.

The several ways to organise and carry out tasks so that clients are satisfied.
With the aid of family savings and a student loan, my parents are paying for the course. The first semester's tuition has already been paid. I have included information about the financial resources we have.
As I indicated before, after I finish the programme, I want to go back to India so I can work at my father's resort and learn how it runs. My long-term objective is to open my own resort or vacation spot. Since I am the eldest child and my father is old, it is up to me to look for my family's requirements. I want to be present for my family and give them the physical and emotional assistance they need. As an Indian, I cherish family and the solid bonds they foster. In order to be with my family once more, I will undoubtedly return to India.
I can guarantee you, then, that my objective in staying in Australia is solely educational. I have no family or friends in Australia who could extend my stay.
Download More SOP Samples PDF
Effective Tips for Your SOP
Knowing some of the best tips for your SOP can lessen your chances of rejection.
When writing, be optimistic
It's important that you maintain a positive attitude when outlining your setbacks and struggles. When writing, try not to be downcast.
Plan ahead at least one month in advance
Spend some time writing. Prepare in advance and get going. Make a list of points and thoughts for your SOP for an Australia student visa. Don't wait until the last second.
Reading your SOP for an Australia study visa more than three times is advised. You will have plenty of time to review and make the required adjustments if you begin your preparations early.
When composing the SOP for an Australia student visa, formal language usage is required. The informality gives the officials who read it a bad first impression.
Write your SOP using the format and order specified by the country. Divide your contents and maintain continuity.
Through the SOP you're creating, you demonstrate your command of the English language. So, when writing the SOP for the student visa to Australia, use appropriate and standard language.
Your statements should be supported
Provide sufficient evidence to support your arguments. Provide the relevant documents to back up your assertions.
You should be familiar with the SOP's word and page limits. Consider writing within it.

What mistakes should you avoid when writing your SOP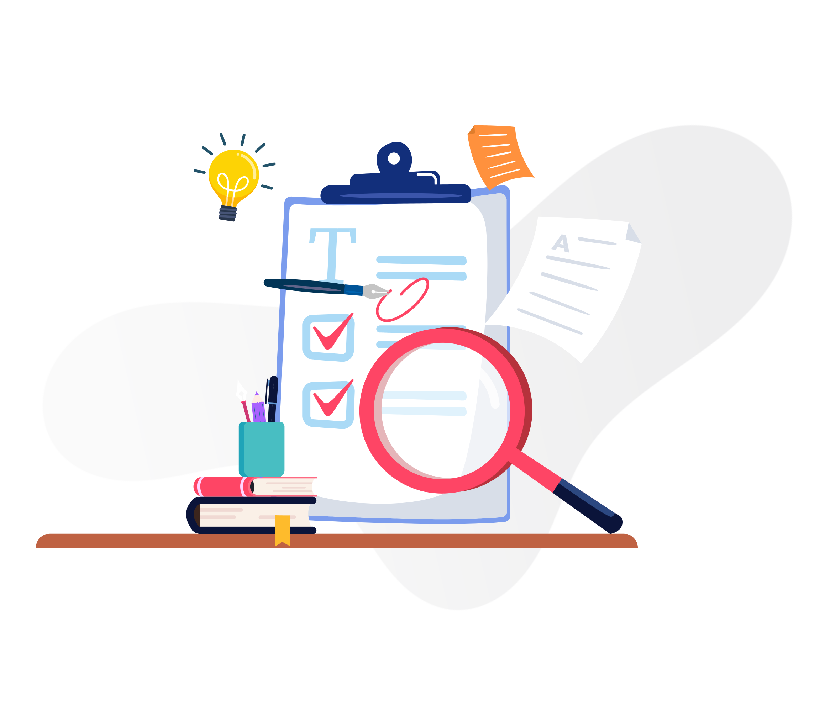 Having mistakes in your SOP for Australia student visa can result in the rejection of your study permit. Knowing the mistakes to avoid is therefore an essential part in your writing.
The use of plagiarism in your SOP must be strictly prohibited. Your visa can be immediately rejected as a result.
The word and page restrictions should be followed. It is not recommended to go over them.
Use formal language and refrain from using slang when creating your SOP. The officials get a negative impression of it.
Excessive grammatical errors
It's not a good habit to have too many grammatical and syntactic errors. Your essay must be devoid of mistakes.
Your SOP may have errors if you don't proofread it. Rejection may result from insufficient editing and revision. 
Inadequate justification for incentives
Your incentives must be justified with both reasoning and anecdotes. Your visa application will be turned down if they don't think you'll go back.
Avoid making it difficult by including too much information in one section. Be clear and concise in your SOP.

SOP For Australia's best Universities: guidelines
The academic standards and cutting-edge facilities at Australian universities are recognized internationally. Universities promise their students a hands-on approach that will improve their employment skills.
Top Masters Courses Offered in Australia
Planning to pursue your Masters degree in Australia? Well, great decision! As a booming economy, Australia offers the highest standard of living, a safe atmosphere, and, moreover, a high quality education. Below is a list of  the most demanded master's courses offered in Australia. 
Master of Computer Science

Master of Electronic Engineering

Master of Data Science

Master of Information and Communications Technologies (Advanced)

Master of Forensic Science

Master of Biomedical Engineering

MS in Civil Engineering

Master of Pharmaceutical Science

MS in Architecture

MS in Geology
Among Australia's well-known universities are:
University of Melbourne

University of New South Wales Sydney 

University of Wollongong 

Macquarie University 

Australian National University 
The University of Melbourne, which is ranked first in Australia, is among the top universities worldwide. Nobel Laureates, eminent academics, prize-winning researchers, and other well-known minds serve as student mentors.
SOP must not exceed 500–600 words.

Both the Faculty of Arts and the Melbourne Business School demand it.

It should contain information on your previous employment, extracurricular pursuits, achievements, etc.
University of New South Wales Sydney
The University of New South Wales is a centre of modern research, instruction, and innovative thinking with a concentration on science, technology, and professional disciplines. A popular option for further education in Australia is the institute.
Basic requirement for UNSW's foundational courses in the humanities, science, engineering, and businesses

SOP for Australia must be categorised according to the following categories:

accomplishments from high school: 2,500 words
Explanation for applications: 1000 characters
How the preparatory course will assist with graduate preparation: 1,000 words
UAE,  Malaysia, Hong Kong, Singapore, and China are among the countries where UOW has campuses abroad. At the University of Wollongong, courses in the field of physics, laws, engineering, geology, geophysical, statistics and operational courses, among other subjects, are some of the most well-liked and highly regarded options.
Responses to the following questions must be 250 words or less:
Why did you decide to pursue a career in education?

Describe any organizational, community, or career-related initiatives you were engaged in.

What time management techniques do you use to schedule your personal and professional activities?

Any instances where you applied problem-solving strategies should be described.
With its state-of-the-art facilities, ties to industries, adaptive course, and exceptional intern program, Macquarie University helps its students gain hands-on experience.
Answer each of the SOP questions listed below for the Bachelor of Education programme in 750 words or less.
What motivated you to become a teacher?

How will you communicate with those persons of different ages?

Identify your positive traits that will benefit you as an instructor.

What role does education play in society?
Australian National University 
Australian National University (ANU), a member of the Group of Eight and the sole Australian of the International Alliance of Research Universities, is known for its excellent teaching, research, and small size of classes.
Your chance to enrol in the university of your choice will likely be greatly influenced by the SOP for Australian Student Visa. This is a chance that you shouldn't miss.
Therefore, you should create an SOP that is effective and fits your aim. We are confident that if you read what we have to say, you will be able to create a successful SOP for an Australian student visa.
So why are you still holding out? Start preparing now! By leaving comments on our blog, let us know what you think of our blog.