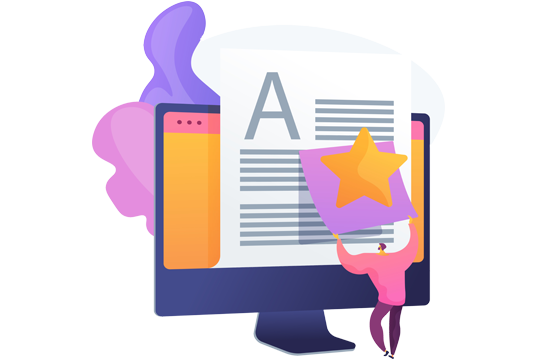 How to Write SOP for Australia
A Comprehensive Guide For 2023
Writing an SOP to apply for higher education in Australia is a challenging task for most students. This blog tries to give insights on:

What is SOP for Australia?
SOP for Australia is a detailed essay that a student has to produce while seeking admission from a college or university in Australia. Statement of purpose Australia should detail:
How Important an SOP is in Order to Study in Australia?
Like most other countries, SOP is mandatory for students applying to Australian institutes.
How is SOP for Australia different from other countries?
There are some unique features with SOP for Australia which SOP for other countries do not have.

How to Write Sop for Australia?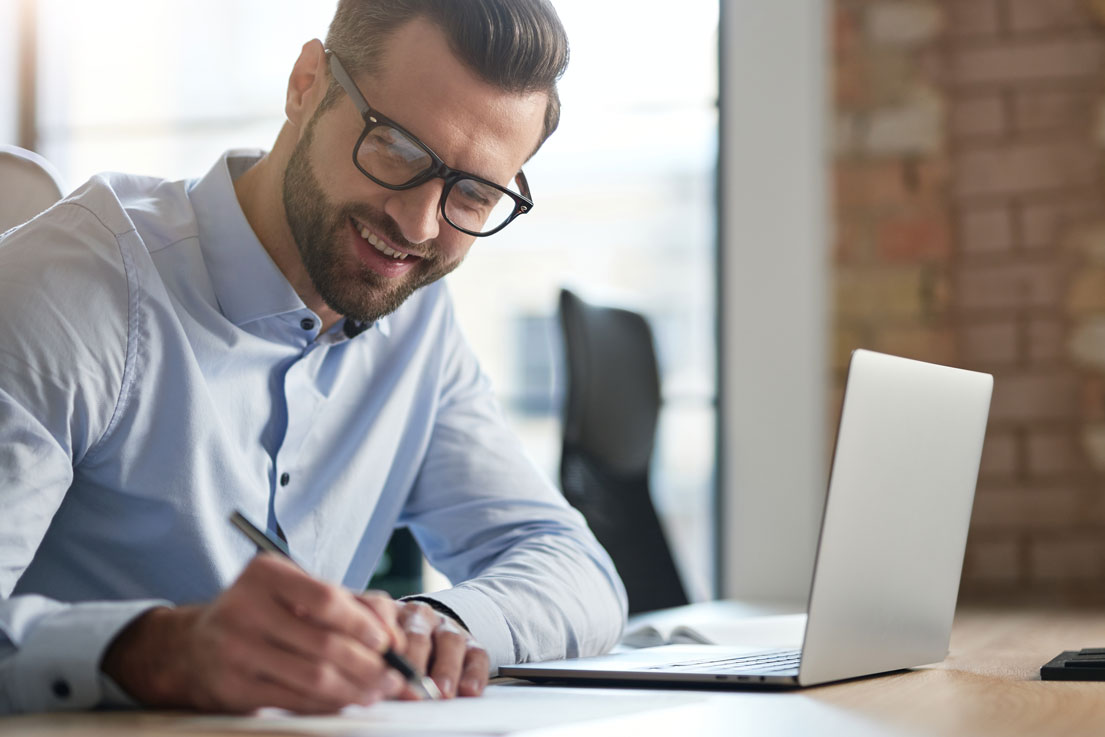 Proper planning is essential to write an impactful SOP for Australia. Here are the step-by-step directions for the same.
STEP 1 – PLANNING
Brainstorm for information with regard to reasons for studying in Australia, motivation, future plans, academic and professional background etc. Jot down all relevant points that would be useful for you while composing the writeup.


STEP 2 – WRITING
If you have all the info ready at hand, this step would be pretty simple. You need to piece together all info. Make sure they are organized logically into paragraphs.


STEP 3 – SUPPORT YOUR CLAIMS
Whatever information you write in the SOP should be supported by justifying evidences and documents. For instance, when you write about your achievements or experience, you should have proof for that.


STEP 4 – PROOFREAD AND EDIT
Your SOP won't be perfect in the first attempt. It requires multiple rounds of proofreading and editing to reach the point of perfection. It is advisable to seek professional support if you are not hundred percent confident.
SOP for Australia is an academic document. Hence, when you format it, make sure to follow the below tips.
Structure of SOP for Australia
Australian institutes are very particular about the structure and format you use for your SOP for Australia. Here is a recognized structure to use for your document.
INTRODUCTION
Give a captivating introduction that compels the selection panel to read on your writeup till the end. Also make sure that the introduction does it purpose.


ACADEMIC BACKGROUND
Give a brief account of your academic background. If there is a course change, make sure to justify that sensibly that the selectors won't have any suspicion regarding your intentions.


PROFESSIONAL BACKGROUND
Talk about your previous job experiences and internships. Say how they have benefited your decision to pursue the new course in Australia. Substantiate your reasons with enough evidences.


REASONS FOR CHOOSING AUSTRALIA
Here you say why you wish to study in Australia and not any other country. Be more specific. For instance, say how much advanced the education system in Australia for your particular course is.


WHY THIS UNIVERSITY
Here you have to say how you ended up with a particular university or college in Australia. Do ample research before writing about this section. It is important not to sound like flattering the institute.


FUTURE PLANS
Say you how envision your future after completing the course. You must write about both your short term as well as long term plans here. Selectors assess both to see how serious and convinced you are.
Take A Look at SOP Sample Australia
Going through a real SOP for Australia would be quite useful before you try to write yours. Here is a statement of purpose sample Australia for you to look at. Reach out to us for Australia visa SOP sample.
SAMPLE SOP FOR AUSTRALIA 
NAME OF APPLICANT: SAM JOHN 
COURSE AND INSTITUTE: DIABETES EDUCATION AND MANAGEMENT, SOUTHERN CROSS UNIVERSITY 
INTRODUCTION 
My name is Sam John and I am a citizen of India residing in Mumbai, Maharashtra. Having completed my undergraduate studies to obtain my MBBS (Bachelor of Medicine and Bachelor of Surgery), I have decided to further my knowledge by focusing on diabetes management and obtain a certification in the same. During my undergraduate studies, I obtained insights into different aspects of endocrinology and having practiced under a senior diabetologist for a while opened my eyes to the scope of the field. I believe that by obtaining the postgraduate certificate, I will be able to gather deep insights into the debilitating disease and more research insights that will help me improve my practice expertise and render more effective treatments and prophylaxis to my patients in the future. As a doctor and a student, I am excited to pursue my post-graduate studies in this field at Southern Cross University. 
ACADEMIC AND PROFESSIONAL BACKGROUND 
I knew from an early age that I wanted to be a healthcare specialist and preferably a doctor. My parents greatly encouraged me to work hard so I could take up this noble profession and give back to my society in the best way possible. I come from a community where I have watched so many people suffer from lack of access to basic healthcare facilities and awareness that impacts extremely negatively on their quality of life. This greatly affected me and made me conscious of every decision of mine. I was determined to establish myself as a dedicated and selfless professional who would live to serve my people. I was an ambitious and dedicated student in school and always scored excellent marks in all my examinations. 
I completed my 10th grade education in 2010 and decided to major in the subjects of biology and mathematics for my higher secondary education. I scored a 9.8 GPA in my board examinations and upon graduating from school, I secured 88% marks in my final examinations.
 I took up entrance coaching classes to help me secure admission into any of the reputable colleges for my undergraduate studies in medicine and my hard work paid off. I cracked the entrance examinations with excellent marks and secured admission into ABC UNIVERSITY in Delhi, which is one of the best medical colleges in the region. 
Throughout my time in college, I was an enthusiastic and committed student who placed equal emphasis on both my academic studies and the extracurricular activities I participated in. Physiology, Anatomy, General Medicine, Endocrinology, Pathology and Gynecology were some of the subjects that I enjoyed learning the most. These are the topics that piqued my attention the most, and as a result, I've been making an effort to expand my understanding of them. I participated in a variety of events and webinars that helped me better grasp how the principles that I had been studying apply to real-world situations. My institution required that I participate in a rotatory internship, which I did. During this internship, I was able to gain practical knowledge and hands-on experience in a variety of fields owing to the opportunities it presented. 
I graduated from college in 2018 and since then I have practiced as a general physician in three different hospitals. I have worked primarily in the ER department in rotating shifts. For five months, I have been working as a Junior Resident in the Endocrine Department and have mainly been working along side and for Dr TYH who is a Senior Diabetologist with 15+ years of experience. This has been an eye-opening experience for me and greatly inspired me to learn more about the fascinating subject. I believe that I have gathered preliminary knowledge of diabetes which will enable me to handle the challenging program set by Southern Cross University. 
HOW WILL THIS PROGRAM HELP ME ENHANCE MY CAREER AND ACHIEVE MY PROFESSIONAL GOALS? 
This program has a very well-structured and comprehensive curriculum that elaborates on different aspects of diabetes in a holistic sense, right from under- standing the causes of the disease to appropriate management techniques. It is a detailed program that is delivered within a year making this an excellent choice for me to gather focused knowledge of this discipline without having to spend years chasing after traditional specialization routes. The carefully constructed curriculum focuses on approaching diabetic care uniquely and appropriately and places more emphasis on awareness and prevention. 
Diabetes mellitus is the kind of disease that has to be prevented early on to avoid the dangerous consequences that it can have on someone's health. Early identification of the disease can help in reversing the disease completely and rendering a person free of it. This is why prevention is one of the most important aspects of dealing with this disease. I am impressed by the focus of the program on the preventive aspects of the disease. Through this program, I will obtain insights into how to provide appropriate counselling and education on self-management of the condition which is more important than anything else to avoid long-term medication. I wish to be able to provide my patients with clear insights on diabetic self-care so that they can broach the disease with the right caution and make appropriate lifestyle changes. 
Because of the chronic nature of the disease, it is important to approach the management in different steps and this program helps me understand these methodologies in detail. Moreover, this program provides me insights into how to approach the disease in a manner that is acceptable globally. International standards of practice will be introduced and I will be able to understand how to implement unique methods into awareness practices and prevention classes set that I will be able to communicate these things to patients more effectively. I am certain that this program will prove to be very helpful in aiding my progress in my professional career and in the achievement of my professional goals of delivering exceptional healthcare to people in my hometown. 
WHY DID I SELECT AUSTRALIA FOR MY HIGHER EDUCATION? 
The decision to study in Australia for this program was made after much deliberation. Initially, I began looking for programs abroad and was bombarded with a variety of options. The program offered by Southern Cross University stood out to me in terms of the curriculum as well as the unique teaching methodologies implemented by the institution. However, I discovered similar programs in UK, USA and Canada. I spent a lot of time pondering the different options and concluded that Australia was the best option for me for many reasons. To begin with, the educational standards in Australia are exceptionally high. Obtaining a certification from here would enhance my career prospects in India and I would have the invaluable opportunity of understanding more about healthcare practices in one of the most advanced countries in the world. 
When compared with other countries like the UK and the USA, the cost of education for this program was much more reasonable in Australia. I differentiated between the different curriculums offered for the same program by different institutions in these countries and I realized that I would obtain the most value for my money by studying here. As a result of the research that I conducted, I gained the understanding that the government of Australia provides a great deal of support to the education industry using supplementary policies and interventions. I also understood that this country has a wide range of programs and mechanisms to ensure the quality of the offering and support the students from around the world. Some examples of these programs and mechanisms include AQF, PRISMS, and CRICOS. 
Australia has a wonderful and cosmopolitan cultural environment that is welcoming and supportive, which complements the students' educational experiences. It fascinated me to note that the majority of cities in Australia have made it onto many lists of "The Best Cities to Live in the World," which serves as confirmation that I have decided upon a secure location in which to pursue my education. The supportive nature of the country as well as the opportunity to study in a vibrant and dynamic community encouraged me further to choose Australia for my further studies. 
WHY DID I NOT CHOOSE TO STUDY IN INDIA? 
The main reason why I did not select India for my further education is that I was unable to locate a program that would offer me the same level of knowledge and expertise in such a short period. The field of diabetes is being currently explored in much detail across the world and I felt that international exposure would prove valuable in enhancing my understanding of the same in a comprehensive sense. This is what prompted me to look abroad for suitable programs. I am very aware of the educational system in India and I believe that there is a significant lack of practical exposure especially when it comes to short term programs. I believe that this is a field that demands international exposure such that I will be able to comprehend global standards of practice and healthcare delivery to raise awareness and inculcate sustainable practices for the management of the disease. This is why, despite the high cost of ed- ucation in a western country, I decided that it was worth the investment and decided not to study in India. 
WHY SOUTHERN CROSS UNIVERSITY? 
After plenty of research and two different programs across the world, I decided that the certification program offered by Southern Cross University in Australia was the perfect one for me in terms of the expensive curriculum as well as several other factors. This is a world-class university that offers education at affordable rates. It is without a doubt that the institution, by providing me with a variety of practical learning methods and collaborative role-plays methods, would be able to assist me in becoming an extraordinarily skilled and proficient professional in the field of medical and healthcare. I realized that, unlike many other institutes that offer comparable programs, Southern Cross University had established an equally amazing learning environment that was both creatively demanding and technically sound. When I saw the college's distinguished academic infrastructure and experienced faculty members, I knew it was the right choice for the program. 
FUTURE PLANS 
After completing the program in Australia, I will be returning to India to work with different hospitals as a general practitioner focusing on diabetic care and management. While this will be the primary aspect of my career, I will be also working with different local clinics to set up awareness campaigns and strategies that would help me utilize the knowledge and skills I have gathered to contribute to the prevention and effective management of the disease. I am certain that I will have the opportunity to practice with established clinics and hospitals in my area. I will be working toward designing self-management resources that will help my patients manage their condition better and prevent deterioration. I have no plans to stay back in Australia once I am done with the program. 
VISA GUIDELINES I SHALL BE ABIDING BY: 
 I will maintain 80% attendance at all times.
 I will only be working part-time 40 hours a fortnight.
I will constantly update any contact changes to the university.
I will have valid health insurance. 
I will not be changing the program until I complete six months in it. 
I will maintain a minimum score of 50% in all my examinations. 
Based on all of the information that I have provided; I beg you to evaluate my situation with a great deal of consideration for my academic achievements and my professional goals. The information is accurate to the best of my knowledge, and it has been presented with utmost care to prevent any kind of inaccuracies from occurring. Nevertheless, the responsibility for any mistake, no matter how big or small, is mine as well. 
I thank you very much for your time and consideration and I look forward to a positive response from you. 
Common Mistakes to Be Careful with While Writing SOP for Australia
No one wants to submit an SOP which contains mistakes. More than doing any good, such SOPs will add further obstacles to your admission prospects. Here discussed are six common mistakes that everyone should take into consideration while writing the SOP.
LENGTHY STORY
Avoid writing long stories in the introduction. Delving too much into a particular incident will make introduction lose its purpose.


NOT SUPPORTING POINTS
When you write about an achievement, there should be substantiating evidence to show. Similarly for each claim, you need to add supporting evidences.


TRYING TO SOUND TOO TECHNICAL
Using too many technical jargons in the writeup won't impress the selectors. It will only make them assume that you are weak in conveying simple things.


NO CONSISTENCY
You must keep your tone consistent throughout the essay. It has to be friendly but should not be too casual at the same time.


FALSE INFORMATION
SOP is not read independently. Selectors will cross-verify all supporting documents and information to validate the information you provide in the writeup.


PLAGIARISM
It is not good to rephrase a SOP sample for Australia which you got from the internet or someone else. Such attempts might lead to plagiarism in the writeup.
Tips to write SOP for Australia
University admission panel is giving more importance to the SOP these days. Because it is most effective way for them to select the right candidates. Here are some tips to write a winning SOP for Australia.
MAKE IT ENGAGING
Never write your SOP like an academic essay with full of statements. Make it engaging. Choose a storytelling approach instead.


MAKE IT UNIQUE
Your SOP shouldn't have resemblance to any other sample SOP for Australian university. It should be 100% unique and customized as per your profile.


USE SIMPLE LANGUAGE
Anyone who reads your writeup should figure out what message you are trying to convey. Hence, use simple language that everyone can understand.


USE RESEARCHED CONTENT
Show that you are not trying to get admission by fluke. But seriously trying for it because you know how much the institute could help you.


SEEK OTHER'S OPINION
Once you have finished writing the SOP, show it to someone and seek their opinion. Make corrections if their suggestions make sense.

Types of SOPs for Australia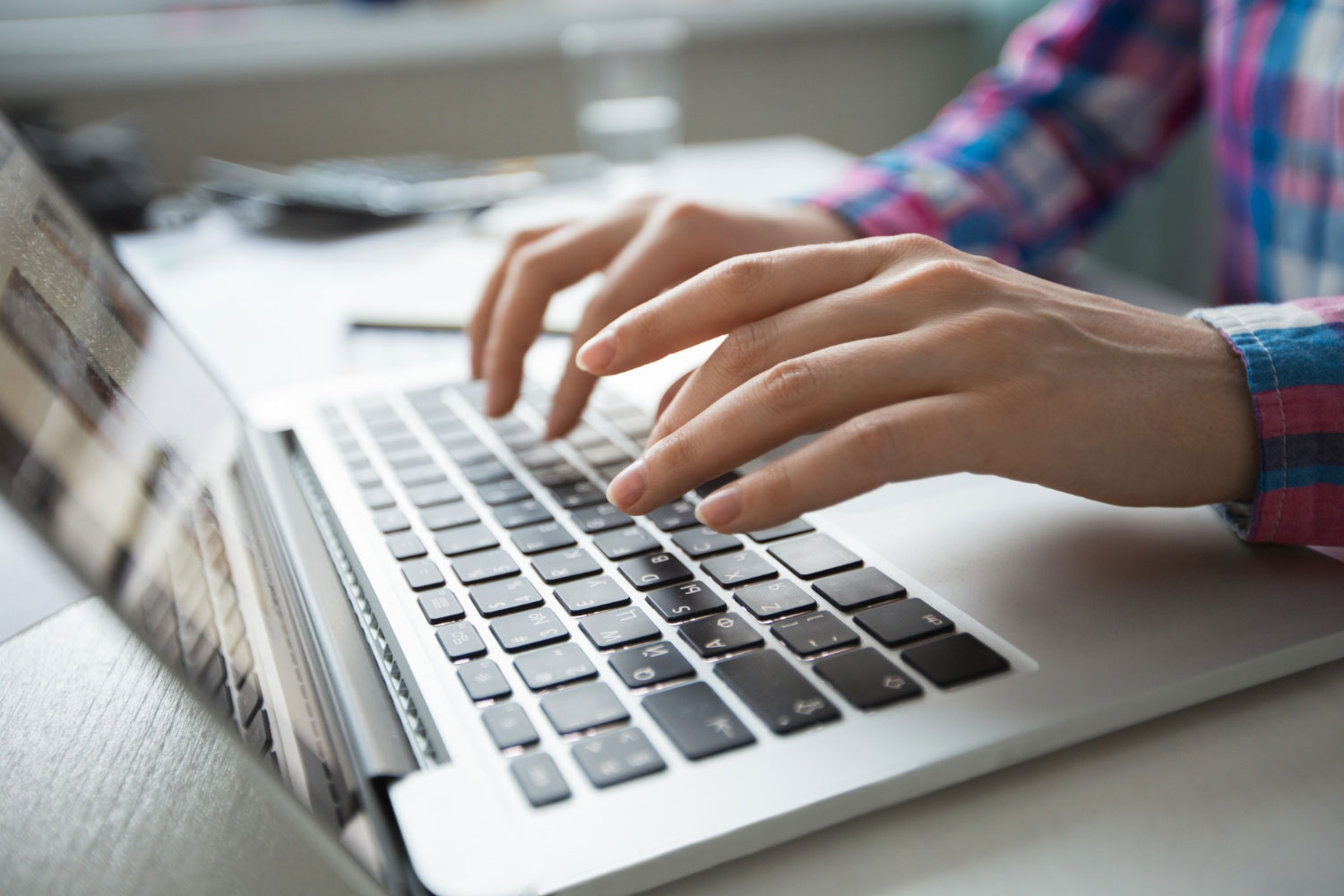 SOP for Australia is not only a requirement for students seeking higher education but also for those who are visiting the country for other purposes. Here is a list of them.
SOP FOR UNIVERSITIES IN AUSTRALIA
This is the most common type of SOP. It is required by students seeking admission in Australian universities.


STUDENT VISA SOP FOR AUSTRALIA
This type of SOP is asked by the visa authorities from students before issuing study permit.


SOP FOR WORK VISA AUSTRALIA
Candidates applying for a work visa in Australia are required to draft a work visa SOP.


SOP FOR TOURIST VISA AUSTRALIA
For tourist visa, you are required to write an SOP detailing the places you plan to visit as well as the duration of your stay.


SOP FOR SPOUSE VISA AUSTRALIA
This is required if you are going to Australia on a spouse visa.


SOP FOR PR VISA AUSTRALIA
If you meet the Australia PR requirements, you can apply for PR and the application should contain SOP for PR visa.


SOP FOR SCHOLARSHIP AUSTRALIA
If you are applying for scholarship from any Australian institute, you may have to write an SOP for scholarship Australia.


SOP FOR INTERNSHIP IN AUSTRALIA
As part of your course, if you wish to intern at any Australian organization, you will require this.


SOP FOR DEPENDENT VISA IN AUSTRALIA
You can take your close relatives to Australia on a dependent visa. They should write an SOP as well as meet other requirements.

SOP For Universities in Australia - Top 10 Universities
Australia hosts hundreds of world-class institutions. Most of them ask students to write SOP while applying for admission. Here are the top ten SOPs for Universities in Australia.

Most Popular SOPs for Courses in Australia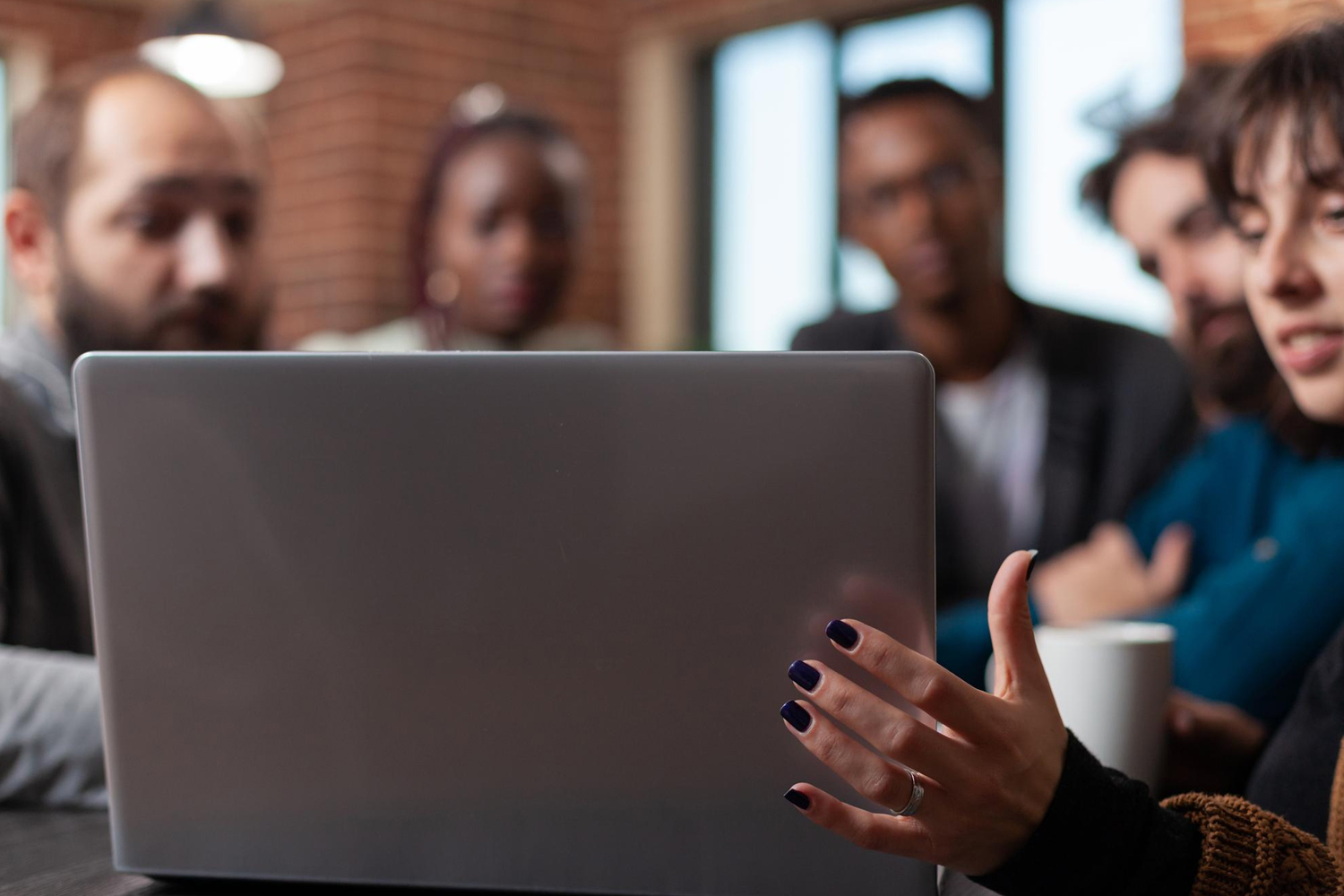 Here is a list of the most popular courses in Australia for which students seek SOP writing help.

Frequently Asked Questions