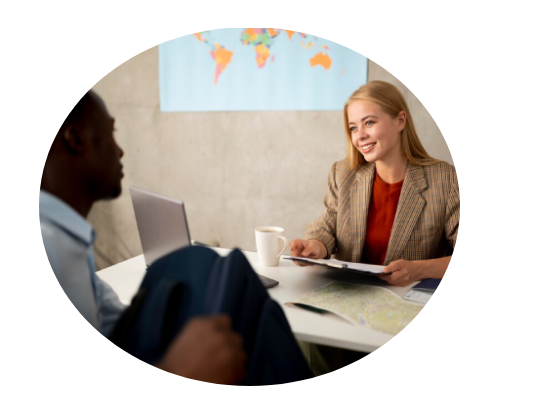 Statement Of Purpose Samples: SOP Examples

Download Free PDF and Templates
Writing a successful SOP for university admission requires you to understand the structure, content, and tone through an SOP sample. Here, we have presented you some statement of purpose samples PDF to download and evaluate. Download the best SOP for University Admission Samples and Academic statement of purpose examples. This will help you know the right statement of purpose format and draft your document.
Statement of Purpose Examples
To help students write the best statement of purpose for admission at universities, we have come up with some valuable resources here. Check out the statement of purpose template, format, and download the samples in PDF format. With the right format and presentation, you can craft a winning SOP.
We are providing you with free SOP samples PDF for different levels. After clearing your intermediates, you can use these statements of purpose samples while applying at your graduate school, Master's program, or PhD program.
SOP Samples/ Examples Overview
A statement of purpose sample is a type of SOP example presented in the right template that showcases the structure, format, and content of a well-written Statement of Purpose (SOP).
The purpose of providing a statement of purpose PDF is to guide students and inspire them to write their own SOPs. This should help them understand the expectations of their target institutes and come up with strong applications. Make sure to refer to multiple SOPs to understand different styles, approaches, and content preferences that suit your academic goals.
Be creative and craft a personalized SOP after checking the academic statement of purpose example that reflects your individuality and aspirations.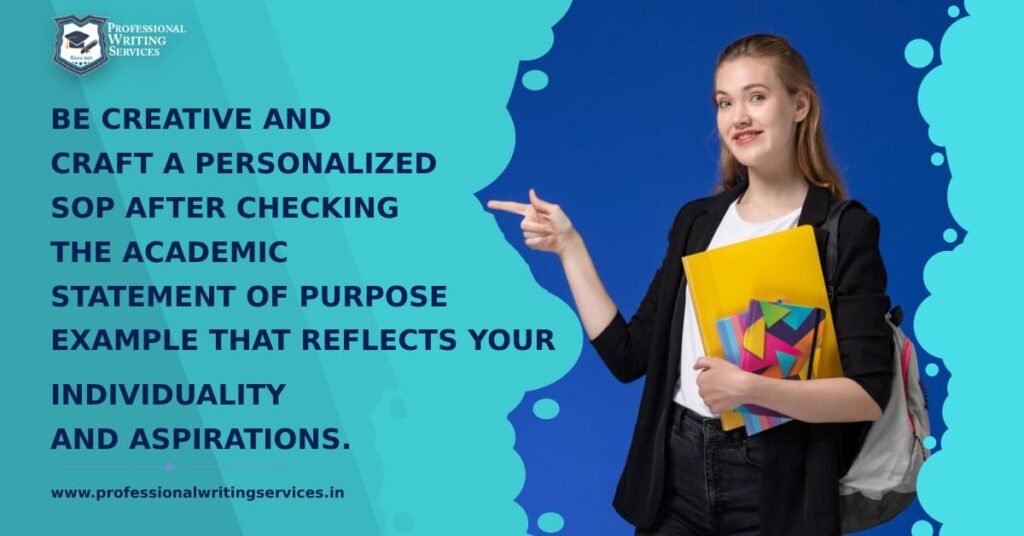 SOP Samples for Undergraduate
Check out the best sample statement of purpose for undergraduate admissions PDF. Once you have a look at our downloadable PDF collection, you can gain insights into the best principles of SOP writing. This way, you can craft an impactful SOP for your undergraduate application. Once you download the statement of purpose sample PDF on your device, you can go through the document multiple times.
If you are bracing up for a Master's program, download this for free. This will help you get an idea about the structure, content, and presentation of this document.Download a statement of purpose for masters example in PDF format for free.
Getting enrolled at one of the esteemed business schools can be quite competitive. Check out this sample SOP for MBA and craft your statement of purpose accordingly. This sop introduction sample will help you grasp how to pitch your tone and create an impression. Download the MBA SOP sample PDFs for free.
An SOP for research reflects your motivations and qualifications for pursuing a PhD and contributing to the research field. Check out this PhD statement of purpose example to understand how you should project your academic background, career goal, and research interests in these documents. 
Typically, these SOPs are 500 to 1000 words in length, as demonstrated in the statement of purpose for PhD sample. These documents are between 1 and 2 pages in length. The SOP should include sections like an introduction, research objectives, academic achievements, experiences, and future aspirations.
Download the statement of purpose for PhD sample PDF for proper guidance in crafting your own document.
Statement of Purpose for Scholarship Sample PDF
A statement of purpose for scholarship showcases your qualifications and motivations to pursue a specific course. While drafting this SOP, include your academic achievements, extracurricular activities and career aspirations. Also, explain how the scholarship aligns with your goals. For better guidance, download the free scholarship SOP samples.
SOP Sample for Internship
A statement of purpose for internship is necessary when you apply for these opportunities while studying at your college or university. The SOP sample we provided highlights your skills and passion for the opportunity. Include your academic background, relevant experience, projects, and how the internship program aligns with your career goals in this document. Download the free internship SOP sample PDFs to gain valuable insights into the content, structure, and writing style.
SOP for University Admission Sample
A well-crafted SOP for university admission is crucial in presenting your qualifications to the admissions committee. This sample SOP for university admission will help you showcase your unique qualities for choosing the specific university and program.
On evaluating the SOP for university admission sample, you can craft a compelling application. The quality of your SOP, its language, pitch, and content largely defines your success in securing admission. A compelling SOP for university admission can set you apart from other applicants, showcasing your passion, commitment, and potential.
We are not only providing you with statement of purpose for masters sample or PhD samples, but also visa SOP samples. You can download any type of visa SOP for the desired academic destination from our website. We have extensively crafted visa SOPs for students applying at the USA, the UK, Canada, Australia, Ireland, New Zealand, Germany, and several other countries.
Statement of Purpose Format
Let's take a look at the importance of a professional SOP format. This will help you craft a compelling format for your SOP.
A well-structured format for your SOP enhances the readability, ensuring the admissions committee can easily scan through your SOP.

Choosing the right format enables students maintain a logical flow in their SOP, allowing their ideas to align with their goals.

The right format also enables applicants to convey the message in the right tone. For instance, writing a strong introduction can hook the admission committee throughout the document.

The format of your SOP also demonstrates your professionalism and aesthetics.

Presenting the SOP in the right format enables you to highlight key information such as academic achievements, relevant experience, and extracurricular activities.
First paragraph (Introduction)
The first paragraph should include provide a brief introduction that captures the reader's attention. Write about your motivation for applying, the specific program or field of study, and your long-term career goals.
Second paragraph (Academic background)
In this paragraph, highlight your academic achievements. This should include your undergraduate degree, relevant coursework, research projects, and awards that you might have received.
Third paragraph (Relevant experiences)
In the third paragraph, discuss relevant experiences such as internships, part-time jobs, or volunteer work. These experiences should demonstrate your practical skills and knowledge in the respective field. Explain how these experiences made you better at academics and shaped your professional goals.
Fourth paragraph (Research or professional goals)
Here, mention your research or professional goals. Explain how the selected program aligns with the goals. Discuss specific areas of interest within the field. Also, mention any research projects you want to pursue and justify the reason.
Fifth paragraph (Conclusion)
Finally, summarize your key strengths and express your passion for the mentioned field of study. Conclude the SOP positive note, expressing your enthusiasm about the opportunity to contribute to the program.