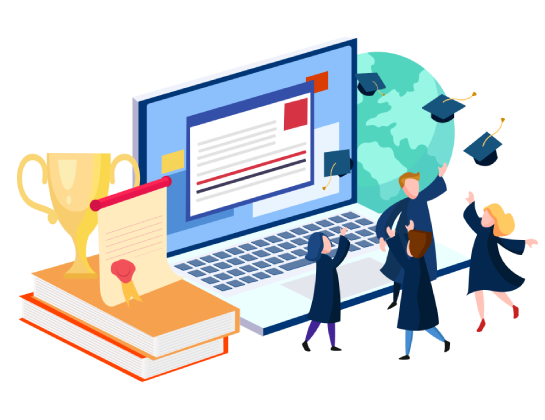 How To Write A Winning SOP For Graduate School
Best Template With Sample - 2023
Are you thinking about writing an SOP for graduate school? Looking for the best way to write it? In order to stand out during the admission, you need a strong SOP for graduate school. Don't worry if you're unsure how to write or what to write about. We will help you to create the best SOP.
We'll talk about how to write the best statement of purpose for graduation. After reading this blog, you will be able to fully understand how to create an SOP. Let's continue.

What is SOP for Graduate School?
SOP for graduate school is one of the required documents for the majority of graduate institutions. An SOP is a document that you write to the admission committee to describe yourself, your academic performance and hobbies, your professional interests, and your aspirations for the future.
Significance of the SOP for graduate school
During the admission process to Graduate school ,the Statement of purpose is a crucial document that creates an impression on the admission committee.
How long should be the SOP for grad school
A perfect SOP always keeps to the word limit set by the university. It is 800-1000 words  and varies depending on the university. Use a readable font  & 11/12 point.  Otherwise, this could result in the rejection of your application.
How to craft a perfect grad School Statement of Purpose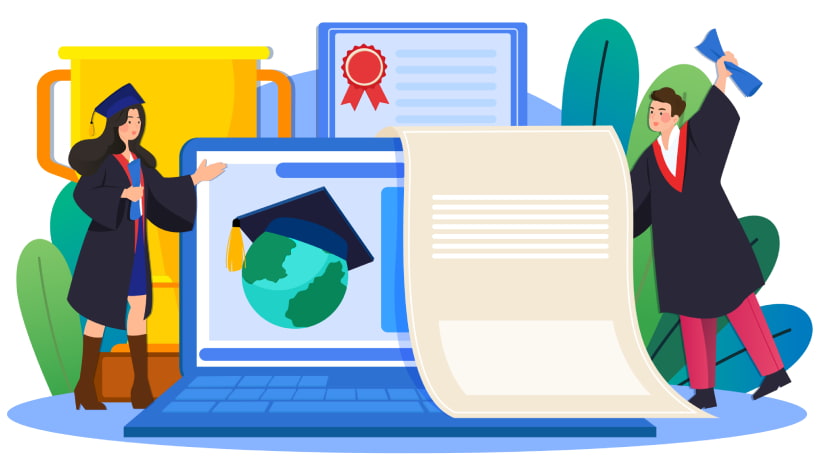 A good grad school statement of purpose ensures your acceptance to the university. Reviewers can observe how you've changed and evolved as a person, a thinker, and a student by reading a well-organized Statement of Purpose. So, you must prove to the admission committee why they should choose you over hundreds of other deserving graduate applicants.
But you might be wondering how to create it. We'll go over examples, mistakes to avoid, and recommendations for writing a well-structured, excellent graduate school statement of purpose so you can get an idea. You will clearly understand how to write a statement of purpose for graduate school after reading this blog.
Look at a Template of SOP For Graduate School
Don't panic if you're having trouble organising the information in your graduate school SOP. A simple graduate school sop template can assist you in keeping organised.  We can show that to you.
Introduction


This goes beyond just a self-introduction. You can discuss how this particular course inspires you in this paragraph. The academic areas that interest you should be discussed, along with how they relate to the course. Clearly and honestly explain your intentions. Try to captivate reviewers' interest with a splendid introduction. Your beliefs, morals, and ethics should be nicely organised in it.
Background


You will discuss your academic background and details about your schools and colleges in this paragraph. You can also provide your professional experience if you have any. Describe your exposure to the field and the course. Then you can talk about any extracurricular activities, training, workshops, etc. that you have taken part in. It might help the evaluators in understanding your professional and academic balance.
Why this course ?


In this section, you should discuss the course you plan to apply for. Describe your motivation for enrolling in this course in particular and your reasons for doing so. Try to describe how the course will help you to develop your skills and abilities. Additionally, make an effort to discuss the course curriculum and how it piqued your interest.
Career goals


Your short and long-term goals following your study should be discussed. In this part, you can discuss your goals and aims. Never mention residing abroad for an extended period of time after completing your degree in SOP. It can have a negative effect.
Why this university


Talk about your reasons for selecting this particular university and the features of it that attracted you. There are a wide range of causes, including university rankings, job placements, course material, instructional method, and more. You need to convey them properly. A description on how the exposure of this university will help you achieve your objectives and dreams should also be included.
Conclusion


Your graduate school SOP is coming to an end. It gives you the chance to summarise what you've written. Do not include any information concerning financial aid in this section. Summarize your goals and ambitions as neatly and simply as possible.
Your admissions process could be eased by a strong SOP. But if you're unsure of how to write it, you can refer to an SOP for graduate school sample. A good SOP sample can help you understand what an SOP is and how it is presented.
SOP for Graduation sample
I perceive architecture to be an artistic manifestation of science where innovation embraces technology. It all began when I was a child, and my curious mind swayed into the creative domains. I remember spending hours over Lego blocks, and the innocent architecture in me little knew the potential that awaited in the industry. My innate passion for architecture persuaded me to design toy models of homes, bridges, and then skyscrapers. As I ascended grades, this curious essence of creativity gave way to a passion so profound, that I decided to embrace a career in architecture. Here I stand today, having completed my Intermediates, ready to pursue a Bachelor's degree in Architecture from your esteemed college in the US.
Theoretical and practical aspects of construction and architecture allure me more than anything else. During my leisure hours, I spend my time over design journals. Visualizing designs, and materializing them involve Herculean efforts. Again, I enjoy my time in the imaginative world of stone, glass, steel, and concrete, building the city of my dreams. The theoretical aspects of engineering concepts appeal to me, as I closely observed some of my seniors establish themselves as successful architects. Now that I am in the crossroads of a happening school life and a dynamic career, it's time for me to pursue an internationally recognized program and leverage my profile. In India, tons of career opportunities await me in established construction firms. This explains why I am willing to complete my graduation from your esteemed institution.
I draw inspiration from contemporary world architecture. In India, hundreds of smart cities are being developed, which marks a revolution in urban lifestyle. This is a crucial opportunity for me to capitalize on. The cause of sustainable development involves intelligent architecture backed by innovation. My creative mix of imagination, backed by the technical expertise I long to gain, will make me well-poised to address the challenges in the developing country. I believe that intelligent architecture needs to complement smart parking lots, sustainable buildings, overbridges, underpasses, and define the holistic structure of cities. My passion to innovate and craft intuitive solutions for practical problems will get me going in the area of my interest.
Walking in the shoes of an architect, my objective would be to reduce the adverse effect of development on our ecosystems and communities. It takes a tremendous deal of innovation and conceptualization to craft sustainable buildings, ensuring energy efficiency. At the same time, my priority would be to leverage practicality and use of these constructions. As an ardent learner, I am bracing up to address these challenges.
While scrutinizing the course curriculum of your college on its official website, I was overwhelmed with the comprehensive nature of the course. The curriculum seems perfectly in sync with the industry, and the learners can benefit from the industry-oriented knowledge. Particularly, I would like to undergo training through advanced modules on Steel Structures, Engineering Mechanics, Model Making, Soil Mechanics, and Surveying. Since I am deeply interested in sustainable architecture, the anthropological and social impact of architecture appealed to me. During my leisure hours, I spend my time reading art history of different countries and cultures. This helps me grasp a better idea of the social and ecological responsibilities architects need to bar. Along with focussing on academics, I have fed my archaeological philosophy with healthy doses of knowledge. Channelling my efforts to dig deeper into the area of my interest, I would like to refine my knowledge with advanced knowledge in architecture.
Particularly, I am keen to imbibe industry knowledge directly from seasoned faculty at your college, like Professor Jones. I have checked out his innovative theories of design. This holds a huge scope for me to master sustainable architecture solutions. It would be a pleasure for me to learn the skills from him. Our interactions and collaborations will further fuel my interest in new technologies. Along with the extensive curriculum, I am interested in the scope of these studies. I visualize myself as a dynamic green architect, ready to refine my knowledge. The practical lessons, conferences, and seminars involve interaction with distinct industry experts. This will put me at the forefront of innovation in the arena of architecture and design.
Both the socio-economic and cultural aspects of architecture present me with immense scope to venture. The holistic learning environment at your institution will prepare me for a happening career in India. Being goal-oriented and organized, I have strategically planned my knowledge acquisition journey. In the coming years, I look forward to work with some of the esteemed green architecture firms in India. The core areas of my interest include working on low-budget and sustainable housing, urban planning, and eco-friendly urban projects.
For me, it's a pleasure to wonder that the concepts that I had once imagined of as a child are now being materialized in a different way. As an ardent learner, I remain committed to learning. After all, I would find my ultimate professional gratification in designing intelligent spaces as an architect that would leverage the industry and sustainable development. My commitment to our planet, along with my latent faculties like collaboration and team work will propel me towards a gratifying career in India.
11 Tips to write a perfect SOP For Graduate School
Let's look at some tips for writing your graduate school SOP before we move on to the next area. Keep them in your mind.

Try to avoid these mistakes while writing your SOP
Now that you understand what an SOP is and how it affects your application, let's examine the  common  mistakes that students make while writing their SOPs.

Know about different levels and Types of Degree of available
Knowing the different levels of a college degree will help you choose the one that will best suit your needs while possibly saving you both money and time. There are four types of degree available for you. 
An associate degree is of two years. A high school diploma or an equivalent is required for applicants to pursue an associate degree. It forms the basis for a bachelor's degree. Associate of Applied Science, Associate of Arts, and Associate of Science are the three types of associate degrees.
Courses;
Business Administration

Agriculture

Computer Application 

Accounting

Culinary Arts
Universities and colleges in both the public and private sectors offer bachelor's degrees. They have a total of 120 credits of coursework. Students must have completed high school or the equivalent in order to enrol in a bachelor's degree programme. There are several types of bachelor's degree like B.A, BS, BFA, BAS etc
Courses;
English 

Health Management 

Accounting 

Business Administration 

Mathematics 

History
Most master's degree programmes last between 1-2 years. Candidates for master's programmes must have a bachelor's degree.  Master of Arts, Master of Science, and Master of Business Administration are common master's degrees . A dissertation or project is usually required to complete these degrees.
Courses;
Social work 

Finance 

Law 

MBA

Public health 

Public Administration
The highest degree that can be earned is a doctorate. Many PhD programmes have deadlines for submission, however some doctoral programmes take a long time to complete because research is subjective and the dissertation must be completed. Students must hold a master's degree in order to enrol.
Courses;
Doctor of Business Administration 

Doctor of Medicine 

Doctor of Education

Doctor of Dental Surgery 

Juris Doctor 

Doctor of philosophy

Which are the top 8 countries and universities for your graduation?
Studying abroad is one of your different life experiences as a student. But there are so many countries to study in, right? Are you finding it difficult to choose your study location  due to the vast options available? Well, don't worry. We are here for you. We will discuss various countries and help you to choose from them. The top 8 countries for your graduation includes;
Due to the overall exceptional quality of education offered by Canadian universities, Canada is one of the most popular graduate school destinations for foreign students. Students can apply for specialised courses and diploma programmes in addition to bachelor's and master's degrees that are provided by Canadian universities. They also offer government, non-governmental scholarships for students every year. 

The UK's universities continue to rank among the best in the world and provide a wide range of specialisations. In the UK, most graduate programmes are three years long. Additionally, universities serve as mentors to their students by giving financial assistance and all-around support.
The USA has more than 5000 universities and colleges in the country. The graduation programs offered by the universities are for 4 years. 25% of students receive money from various scholarships offered by the country. You can find a program that suits you in the USA due to the vast range of options in programs.
Australia is among the finest places for your graduation because of its high standard of life, diversified society, and excellent educational system. Three year long graduation programs are available in Australia. Numerous scholarships are offered to students by the Australian government, academic institutions, and various other non – governmental organizations.
New Zealand  offers the best immigration policies for international students. There are financial aid options available for foreign students in New Zealand, among which are sponsored by the government and respective universities. It takes 2 years to complete your graduation here.
Germany is renowned for offering top-notch education, particularly in the science and technology fields. For bachelor's degrees, Germany charges little or no tuition fees, while master's degree programmes have tuition costs that are considerably cheaper than those in other nations. The country offers 3 year graduate programs.
Science and humanities programmes in French universities are well-known. They give you access to cutting-edge academic learning strategies. The French government awarded about 5000 scholarships to students in several categories during the 2019–2020 academic year. French graduate programs often last three years.
 Italy also offers full-time, three-year programmes. Italy is the perfect place if you wish to study at the oldest university in the world. Italy is home to some of the world's top universities for science and engineering. The government also provides a variety of scholarships for students from other countries.
Now you have reached the last section of the blog.  We hope that now you have  a clear idea about SOP for graduate school. We have talked about  what is an SOP,  how to write it and various countries for your graduation. 
Do you want to get into your dream university?  Follow the steps we have discussed. Now  you  know the secret formula for writing the best SOP for graduate school. So, you will not have any trouble drafting one. 
If you find our blog useful, share it with your friends. Let us know what you think about our blog through comments.