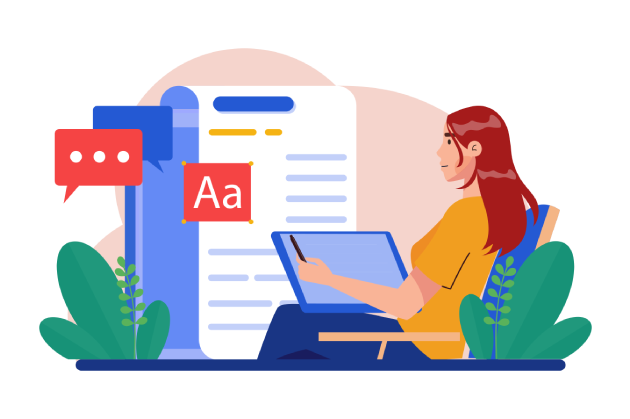 Statement Of Purpose For Diploma
The Complete Guide For 2023
Would you like expert guidance to create a high-yielding Sop for diploma? Then you are at the right place! As specialists, we enhance your chances of getting admitted through these guidelines.
In this Blog, we take you to the universe of writing Sop for diploma, the need to submit a flawless document from your side and the content to include to get positive results. 

What is a Statement Of Purpose for Diploma?
SOP for Diploma is a document portraying your motivations to join the course, as per university requirements. As the name implies, it is a statement indicating your purpose to join the diploma program at your preferred institution.
Why a Convincing Sop for Diploma Needed?
As the university authorities evaluate students based on their eligibility and motivations, you have to make your sop for diploma course convincing and up to the mark.
What all should be written in an SOP for Diploma?
The information included in the Sop for diploma decides whether your application hits the target. Therefore, writing relevant information in a convincing style is needed.
Introduction – This is the part acting as a villain for most rejection cases. So pour your creativity here. 
Why this program? – Convince them how this program shall help you reach your goals and the urgency to complete it.
Why this University? – Write down the features of the university that attracted you to the core and how it matches you. 
Your Background- Describe your academic and professional (if any) journey, and do not forget to include your accomplishments.
Extracurriculars – If you have exhibited glorious performance on the extracurricular side, do not hesitate to mention them.
Your Eligibility? – Stress how the course suits your goals and your eligibility over others.
Future Goals- Pen down the outcomes from this course and how it benefits your future goals in your home country.
Conclusion – Give a charming conclusion and an appeal to consider your application, with a final promise to give your best.
SOP Sample for PG Diploma
Fashion is something that assists us in having faith in ourselves. Growing up in the fashion capital of my country helped me draw nearer to design. In one way or another, I always had the chance to be close to fashion. Along with the influence of the fashion city, my family also influenced me. Belonging to a family that earns their income through a boutique, I have been looking for bits of knowledge about the fashion business since early on. Due to my experience growing up near designing and the making of clothes, I was motivated to become an expert professional in this field. Each client or customer who came to our store has let me know the worth of style and the significance of being up to date. Every one of them had their own viewpoints while planning the dress, and every component attempted to communicate a piece of their character. I accept that style is more than making a dress. It can convey feelings and direct them towards individuals.
Since I was young, I have been essential to my shop, helping my mom and father maintain their business. From gathering materials to planning, I have been helping with everything in my shop, and that has assisted me in developing an eye for the design process. Throughout recent years, the fashion industry has developed and gone through a gigantic change, which has helped increase the GDP of our country. It became one of the most fundamental parts of our economy and gained popularity among young people. Compared to older times, every person now is aware of what they want to wear and the variety of choices in clothing. This has expanded the potential and fame of style among individuals, which urges more individuals to seek out a career in design. Hence, the fashion industry, which is the most dynamic sector of our country, has the ability to change our perspective on styling and dressing, which inspired me to study a bachelor's in Design in Fashion from XYZ College in Delhi. Studying a diploma in fashion design will help me to enhance my knowledge and facilitate my growth as a professional. However, I want the expert guidance and direction for it, and that is the reason I have chosen to seek a postgraduate diploma in Fashion Design from XYZ University in ABC.
Finishing a 3 year certification in fashion configuration assisted me with figuring out the worth and various parts of the design business. It likewise offered me the incredible chance to work under the popular fashion designer Mr. XXX. As part of my degree, I completed a two-month internship at Mr. X fashion brand, and when I completed my degree, I started working as a creative designer there. I worked for two years in the branch, and it helped me evolve on a professional level greatly. I got the chance to plan for different brands and design for them. The main thing I have gained from working there is the significance of communicating with clients, figuring out their prerequisites, and teaming up with the labourers. Working there for two years assisted me with understanding the significance of looking for advanced education to make a benchmark in the field of design. Subsequently, I chose to pursue a postgraduate diploma in Fashion Designing from XYZ University in ABC.
ABC is one of the main fashion centers in the world and that's the main reason why I chose ABC as my study destination. Studying in the fashion capital of the world will help me to understand the fashion industry more from a global perspective while also providing opportunities to experience the real world. The courses are designed with a more practical-oriented approach, which helps students become familiar with the concepts and work more efficiently. Moreover, the multicultural environment of ABC will provide me the opportunity to interact and socialize with different people from various cultures, which will later help me establish my own perspective about the fashion industry.
XYZ University is quite possibly the best fashion school in ABC, which ensures the understudies will get the appropriate insight and direction that will assist them with forming their own careers. The course curriculum for the postgraduate diploma in fashion designing is planned by the experts as per the most recent patterns and improvements in the sector. This will assist students to remain on track and be refreshed. The faculties of XYZ University are known for their contribution to the industry, which makes me more confident about pursuing the postgraduate diploma at XYZ University. 
I believe that the internship and my undergraduate studies have prepared me enough to face the academic and professional challenges that can occur during the postgraduate diploma course. Once I complete the course, I intend to return to India, where I can set up a career in fashion. I want to establish my own brand in the fashion industry, which can help people create what they have in mind. But this can only happen if I can get an opportunity to pursue this diploma course at your esteemed university. I hope that the admissions committee will take my application into account.
Which are the Major Classifications of Diploma?
The diploma is a vast academic field with several elements under the giant branches called – UG Diploma and PG Diploma courses.
Undergraduate diploma is selected by students who have just completed 12th standard and are generally scheduled for 3-4 years. You must submit statement of purpose for under graduate diploma to gain admission after 12th grade.
Which are the Best Diploma Courses After 12th Grade?
Are you desperately searching for perfect courses to focus on your dreams after 12th standard? Here are some fields you must check out!
These 1-2 year-long Engineering Diploma courses are highly career-oriented, capable of making you earn 1-3 LPA at the entry-level. Completing your 12th grade makes you eligible for this course.
Diploma in Management scheduled for 1-2 years makes you eligible for entry-level jobs in the domain with 2-3 LPA packages. You can start your academic journey in such a job-oriented field, after completing your 12th. It is the best choice for those dreaming of reaching leadership positions.
Enter the world of the hotel management industry through this course after your 12th grade and wait for 3 years until you become placed in premium destinations with 2-5 LPA.
Study this course relevant for the digital age after completing your 12th and become an expert multimedia professional after the 1-year course (can vary as per universities). You can earn up to 2-8 LPA depending on your skills.
Through this course, step into the world of creating art with culinary after completing your 12th. The course duration varies as per universities, and completing this course makes you a professional deserving 2-5 LPA packages.
If you are a creative-head seeking suitable courses after 12th grade, check this out, which offers platforms to specialize in different segments like Interior, Fashion, Furniture Design etc. The course duration can range from 1-2 years to even 4 years in some universities and are capable of turning you into professionals skilled enough to bag 3.5-4 LPA.  
Be at the entry point of charming opportunities to thrive in different aspects of the hospitality sector like tourism, restaurants, events etc. Completing 12th grade, makes you eligible for this course scheduled for 1-3 years (can vary), and you can eventually earn 2-6 LPA after completing the course.
Awaken the business professional in you through the Diploma in Business, commonly scheduled for 1-2 years. If you are a 12th-grade pass-out, you have crossed the primary eligibility criteria, and avail yourself of the golden opportunity to thrive in the field with starting packages up to 5 LPA.
If you are an accounting aspirant seeking further education after 12th grade, UG Diploma in Accounting is for you. The common duration of the course is 2 years, and be a professional earning up to a scale of 6 LPA.
Awaken the 'Florence Nightingale' in you by completing this course eligible for 12th-grade pass outs. Being a qualification that makes you a significant presence in the healthcare sector, these 3-4 year courses (can vary as per locations) has the power of bagging salary offers up to 5 LPA.
This qualification is earned after completing an undergraduate degree. Capable of developing advanced level skills, the usual duration of these courses is 6-12 months, and statement of purpose for post graduate diploma shall help you gain admission.  
Looking for the Best PG Diploma Courses Abroad?
If you are an undergraduate looking to increase the level of your knowledge and skills, then these PG Diploma courses available abroad are exclusively for you!
Nicknamed as 'Law of the Internet, Cyber Law has significance as long as the internet rules the working of our entire world. Therefore, this course can be your game-changer after your bachelor's since it is relevant to the core and can be completed within 6 months or 1 year. With a starting salary of 30,000 to 60,000 PA, these professionals are organization favourites.
Marketing is all about understanding the value of a brand and promoting them through your ability to think creatively. So, if you have completed undergraduate with 50%, put on your creative hats and dive into this typically 1-year long (can vary) course. The starting salary can differ from 2-15 LPA, depending on your calibre.
With banking and finance being an integral part of our lives, the career offers in this area also have a stable pattern. To attain such a stable profession with starting salary of 3-8 LPA, check out this course, usually scheduled for 1 year. Being a bachelor's degree holder with 50% or more is the only criterion you have to cross.
Making informed decisions by critically analyzing business data is the most sought-after skill by employers of the modern era. So, if you have completed a bachelor's degree with 50%, you are eligible to gain admission to this core-relevant 1-2 year-long course. With a starting salary offer from 5-10 LPA, you can expect only career growth.  
Being a part of the global supply chain and working for the smooth running of business operations shall only earn you tonnes of professional growth with a starting salary of 4-8 LPA. Being a bachelor's degree holder can help you buckle up for the same through this course extended to 1 or 2 years.  
Working with raw data and utilizing them for organizational benefits through extensive computing and mathematical wizardry is a high-yielding profession nowadays. You can start your journey with this 12-month course if you are an undergraduate. Through starting salary offers from 6-8 LPA, data science professionals are a demanding tribe in tech companies.
Making a positive impact on lives through us is the most satisfying feeling in this world, and you can even make a rewarding career out of it by signing up for this course. A bachelor's degree and an optimistic mindset are all you need to join this 1-2 year course that in turn can reward you with 3-15 LPA as starting salary.
Becoming the captain of multiple departments and employees of an organization sure needs an advanced course like this. Completing a bachelor's degree in any stream is the qualification you have to bear to join this demanding course of 1-2 years. Starting salaries up to 15 LPA is another attractive factor after graduating from this course.

Here is the List of Top 10 Countries and Universities Suitable for Your Diploma Study
Besides the course, the destination and the university have an equal hand in making our academic experience worth it. We have made it easier by listing the top platforms for you to choose from.

SOP For Diploma in Canada

Canada recorded 621,600 international students in 2021 with productive career platforms. University of Toronto, McGill University, University of British Columbia and University of Waterloo are the top Canadian universities, plus the government, non-governmental and university-specific scholarships, shall fill your hearts with gratitude. The scarce population strengthens the PR chances, and with pathways such as express entry, you can ease your immigration procedures.

The difficult-to-gain yet prestigious scholarships are one of the elements behind the 605,130 international student figures for 2020-21. University of Oxford, University of Cambridge, Imperial College London, and University College London are some of the top UK universities offering placement opportunities. Moreover, with PR status just an average 5-year distance away, depending on the medium chosen, the UK is a favourable destination. 

SOP For Diploma in France

With 365,000 international students and several job openings, France is a must-try. Université PSL, École Polytechnique, Sorbonne University and CentraleSupélec (CS) are the leaders, plus you can choose from the plenty of scholarships offered by French public institutes and the Erasmus+ program. Spending 5 years in France further makes you eligible for a permanent residence card (carte de residence).   

The USA is an all-time popular destination preferred by 914,095 international students in 2020-21. Princeton University, Massachusetts Institute of Technology, Harvard University and Stanford University are the top ones, guaranteeing good placements. The promise of 110+ prestigious scholarships for the 2023 batch and the high chances of obtaining PR through multiple mediums makes the country international-student friendly at the core.

SOP For Diploma in New Zealand

The enrollment percentile of 9+ compared to previous years, made New Zealand outshine the global academic and employment sector. The scholarships and bursaries offered by the government, private and public establishments have a huge hand in this. University of Auckland, University of Otago, Victoria University of Wellington and University of Canterbury are the top-ranked universities. New Zealand is also famous for its easier PR processes through several channels, conversion of student visas to work visas being the most opted one.

SOP For Diploma in Australia

Due to the meritorious scholarships like UniSA, International Merit etc., approximately 50000 international students reported in 2022. Australia is also famous for its job quantity. Australian National University, University of Sydney, University of Melbourne and University of New South Wales are some top universities you should check out. With PR applications in regional areas becoming increasingly popular, you can avail additional 5 points if a 2-year Australian study requirement is fulfilled, benefitting lengthy PR procedures. 

SOP For Diploma in Germany

Germany became the favourite destination in 2022 with 416437 international students. Technische Universität München, Ludwig-Maximilians – Universität München, Ruprecht-Karls-Universität Heidelberg and Humboldt-Universität zu Berlin are the top platforms. As per the reports, German scholarships like DAAD and Heinrich Böll Foundation are behind these figures, and the ease of getting placed is its speciality. The eligibility for German PR is heavily dependent on your German fluency with knowledge of the social, law and political aspects.  

SOP For Diploma in Ireland

With 25000 students in 2021, Ireland universities are best options with hundreds of scholarships from the government, Irish higher education institutions and other organizations. Trinity College Dublin, University College Dublin, National University of Ireland and University College Cork are ranked institutions you must try. Moreover, Ireland has become the preferred immigration spot due to easier procedures, job opportunities, strong economy and demand for skills.

96000 was the international student rate of the country in the previous year. Reports justify the favourable Italian government scholarships offered to foreign students and abundant job vacancies as reasons. University of Bologna, Sapienza University of Rome, Scuola Normale Superiore di Pisa and University of Padua have bagged several ranks this year. You can also easily access the PR after spending a minimum of 5 years in Italy. 

SOP For Diploma in Singapore

Singapore is the final entry fit to provide you with an outstanding experience through top-tier institutes like National University of Singapore, Nanyang Technological University, Singapore Management University and Singapore University of Technology and Design. In April 2022, 65,400 international students made it to the reports, and the number of scholarships similar to SINGA is only increasing. With the PTS scheme helping for faster immigration and tonnes of career opportunities, you can confidently enter Singapore to your list.    
Did you find the ways to crack the diploma courses abroad useful? 
Writing statement of purpose for diploma courses and finding suitable places and platforms have equal importance in making your learning experience outcome-oriented, leading you to your dream job.
Feel free to comment about your queries, suggestions and how this blog helped you to find your dream platform.