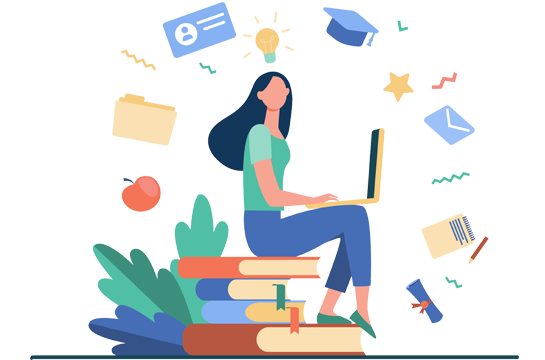 Case Study: SOP Writing Services; The Student Joined College Few Months Back
Chabi Anand who had been seeking admission in a reputed university in Canada for pursuing her Masters' degree in Data Analytics.
Chabi needed a clearly articulated SOP that would reflect her entire academic and professional journey till and would be able to convince the visa granting authorities about the authenticity of her request.
Chabi had earlier submitted a self-written SOP to Canadian Embassy but the same failed to secure her the visa for higher studies.
The first challenge that we encountered was to prepare a robust case that would inspire even the most adamant of visa officers to consider her case sympathetically. This needed logical presentation of her case with fact based reasons for any visible gaps or hiatus in personal or professional journey.
We started with her familial background wherein we portrayed Chabi's aspirations in the light of accomplishments of her siblings, parents etc. This was intended to inspire trust of visa officer in Chabi's strong bonding with her closed ones which implied that after completion of her course, she would not stay back in Canada for pursuing a career.
Next, we focused on making her appear self-sufficient in terms of monetary status. She had spent a few years working for a company. Her ability to fund her academic project was linked with the savings she had made while pursuing the professional course. The words that we chose were free of any rhetoric and realistically portrayed the aspirations of the candidate. This is needed to convince the visa officer of the sincerity of the intent of Chabi.
The gap in her studies was also justified rationally. Our writer was convinced that his writing flair would help Chabi secure her visa with ease. Accordingly, the missing years in the academic life of Chabi were presented coherently in a manner that could not be rendered untenable by any person. The authenticity of Chabi's needs were captured and articulated in a literarily pleasing manner.
The words were meticulously chosen by our best SOP writers in India taking into perspective the context. Simple words, witty language, rational flow and convincing tone did the work for Chabi. Each aspect of Chabi's life was carefully scanned to develop a storyline that would not appear as fake or fictitious.
After she submitted her SOP to the visa officer, she was granted the permission to visit Canada and few months back, she joined the college.