Get the
Best Personal Essay Writing Service

from PWS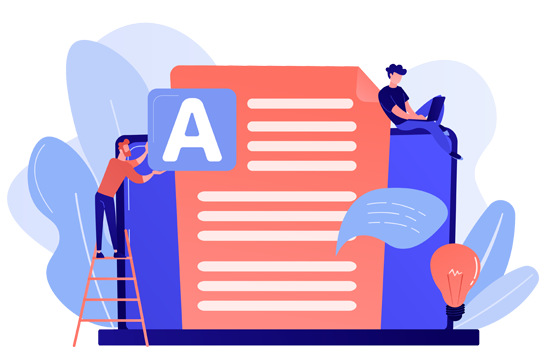 Personal essay can play an important role when you try to get admission in any foreign university. A well-written personal essay will not only help you win over the admission process but also help you build a strong career that you have always dreamed of. Though there are several personal statement writers in India, selecting the best one there is an important step to go in the right direction.
As the most trusted personal essay writing services, we have never failed to live up to our students' expectations. Rather than a service provider, we work with our students as their partners understanding their true needs and requirements. Whether you want to secure admission in India or outside India, our writers can work along with you and write a fitting personal essay.
How Do We Outdo Competitors?
PWS outdo competitor services on several aspects. It is the trust of our students that have turned us to be the best personal essay writing services out there. Our students have been open about sharing their feedback about us with their friends, which enhanced our fame among their friends and family circles. Here are the key areas where we outdo competitor personal essay writers.
What Do Our Happy Customers Say About Our Services?
I decided to hire PWS for personal essay writing service after considering almost five similar services. The reason why I chose PWS was because of my friend's recommendation. It's a great service that you can blindly go for.
Thank you PWS for delivering a super quality personal essay. It 100% meets what I have been looking for. I would also like to thank your great support desk team as well. Their timely updates kept me in the loop.
If you are looking for personal essay for higher education purpose, PWS is the right choice. Their writers are well qualified. When you contact them, they will collect all the details. You can just relax fingers crossed while they make the essay for you.
Honestly, I was not really confident that you guys could prepare a personalized essay for me. But what you delivered was 100% true to my profile. I am surprised at the way you customized the introduction of it. It is so catchy.
There are three things that make PWS great - good customer support, quality writing and affordable pricing. If you are looking for these three, they got you covered. You have my guarantee.
Hire Our Personal Essay Writers from Anywhere in The World
Whether you are from India or any part of the world, our personal essay writers have enough experience to help you. We can make excellent personal essays which will surely be a great addition to your application. We have worked with several clients and students from India and abroad and helped them realize their dream of getting admission in their favorite higher study destination.
If you are convinced that we can provide you with the best personal essay writing service, contact us now.