Professional
Resume Writing Services In Bangalore

Can Help You Land More Interviews
We make well-honed resume for you that attract maximum employer attention to your profile.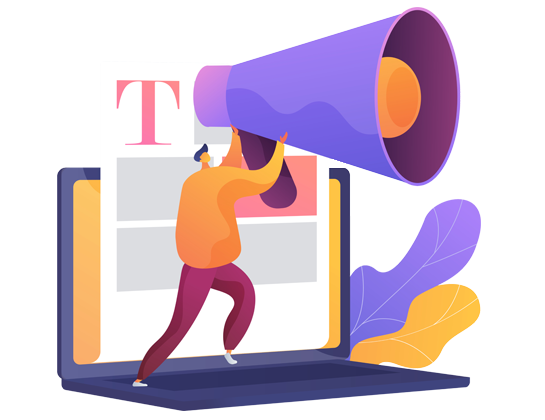 Number of Professional Resumes Delivered
Number of Fulltime Resume Writers
Customer Satisfaction Rate
Candidates Who Started Job Search with Professionally Written Resume Say
Quick employer attention
Most candidates who switched to job search with professionally written resumes experienced instant improvement in getting noticed.
Fast hiring
When the right candidate is spotted, employers are more likely to hire them faster. This is the greatest benefit of a professional resume.
Guarantee on results
With a professionally written CV by our resume writers in Bangalore, you can have double the chances of getting interview calls and getting hired.
Get in touch with us through email, chat, phone or contact form and tell us your requirements.
After analysing your details, we will send you a request form to collect additional details. We also give share with you the free price quote and templates to choose.
Place order for your resume by making full payment and provide us with the requested details.
We will assign the resume writing task to a professional writer in our team who knows about your professional and industry.
Review the draft copy of your resume. If there is anything you wish to modify, let us know the same. We will finalise your resume accordingly.
We will revise, proofread and edit your resume. It will be followed by a quality inspection by our veterans too.
You will receive the finalized digital copy of the resume in your desired format in your mailbox.
Professional Resume Writing Services in Bangalore
In search of professional resume writing services in Bangalore? Our online resume writers in Bangalore don't just create a CV that looks attractive to your eyes. We make sure that it contains every detail that the recruiter would want to know about you.
Wondering Why You Should Let Only the Best Resume Writing Services in Bangalore Write Your CV?
A CV has the potential to break or make your career. So, it has to sound both professional and inspiring while presenting all relevant details that the recruiters may look for. We offer a wide range of professional resume writing services Bangalore that are impeccable in quality and reasonable in price.

Major Reasons Why Your Resume Gets Rejected
Unless you know on what grounds your resume got rejected, you are likely to repeat the same mistakes again in your CV. Having worked with job seekers from various industries, our online resume writers in Bangalore know what leads to resume rejections. Take a look at the five frequent reasons for recruiters to reject a CV.


Being too wordy and irrelevant
While it's important to talk about your achievements, interest patterns and your career objectives, being too wordy can instantly lose the sole purpose of the resume. So, highlight your skills relevant the job in offer.


Containing too many errors
Your resume is supposed to be a formal, well organized and strategically prudent professional document of yours. Having typos and grammatical errors can land you in serious trouble. Before you hand over your resume, make sure it that is fool-proof.


Not containing industry-specific keywords
Your resume is scanned by Application Tracking System (ATS) before they are manually checked by the HR executives. Hence, absence of industry specific keywords can stop your resume from being noticed.


Failing to talk about your strengths
Make your CV a proof for your skills, strengths and what you can contribute to the new organization. If you have made any remarkable contributions in your previous organization, talk about that with evidences.


Not formatting appropriately
Before applying to an organization, you must try to know what type of format is going to work in that organization. For instance, if you are applying for a job that demands creativity, try to demonstrate that you are creative in your resume and cover letter.


In a nutshell, only an established and professional CV writing services provider can ensure in the resume what recruiters are looking for. So, if you are really eyeing that much needed ten seconds attention from your recruiter, hire the best online resume writers in Bangalore.

Why Should You Have an Irresistible Resume?
The best way to describe a resume is to compare it to a marketing tool. You should be able to sell yourself to the recruiter, who has no prior knowledge about you, through your resume. This can be tougher than you could imagine. Tell your truths in the most attractive and convincing fashion via your CV to your recruiter.


A well-honed resume is the best ad material about you
A resume is like a brochure to market yourself. It should present your skills, strengths, and other unique aspects about you in a captivating way so that recruiters shortlist you. It takes years of practice and skill to artfully weave details into an incredible CV that can help you grab the career that you only ever dreamed of. Let us assure you that as the best resume writers in Bangalore, we have been doing just that.


Good resume helps you have a competitive edge
We understand that you are not naïve enough to think that you are the only person applying for the job that is offered. Your resume carries the enormous responsibility of amazing the recruiters, giving a sense of your qualities and projecting you as the best option over thousands of others; all you have is few seconds. That is a real tough task to carry out. If you have read a few best resume writing services in Bangalore review, you would know that we take care of that tough task for you.


A tailor-made resume shows how fitting you are for the job
Yes, you heard it right. If you have a tailor-made resume, your chances of getting the interview call is much higher. When you approach our reputed resume writing services in Bangalore, we will get your details such as job designation you are applying for and ensure that the final copy is customized according to the job title.


First impression is the best impression
It is commonly believed that a resume gets only 10 seconds attention from a recruiter. Hence, it is important to create a very good first impression in your resume. CV writing services in Bangalore know what tricks and steps to be used for this.



What makes us the best professional resume writing services in Bangalore?
Our resume writers in Bangalore will customize your CV perfectly in agreement with your experience, skills and aptitudes and help you use it to reach your career goals.


A dedicated writers' room
We take our job rather seriously. We have a writers' team that brings new ways to keep your resume relevant and interestingly impressive.


Team of experts from recruitment industry
We have writers who previously worked in talent acquisition processes. This helps us make excellent CVs. Your search for the best resume writing services near me ends with us.


Our unique pricing policies
Being the best resume writers in Bangalore, we have always tried to ensure that the customers are satisfied with our payment options and pricings.


Resume editing services
Besides for making fresh resumes, our CV writing services in Bangalore can be hired for proofreading, editing or standardizing previously written resumes by you.


Customer service
Our customer service team is always available for the support of clients and keeps the customers updated about the progress that we make.


We never miss our deadlines
As a company providing responsible resume writing Bangalore services, we never procrastinate our job, instead we take it seriously and complete projects well in advance.
I had been trying to get noticed by employers without result but your professional resume makers in Bangalore helped me get their quicker attention. Thank you.
My wife got her dream job last week. She prompted me to thank you on behalf of her. Thank you. And a special regard to the customer support team as well as all the in-house and freelance resume writers in Bangalore team.
Thank you for educating me about Application Tracking System. I had no idea about it. Working with your team of professional cv writers in Bangalore was both a time saving and learning experience.
PWS offers both reasonably priced and quickest resume writing services Bangalore. I ordered two resumes for two different companies and got the completed orders in a couple of days' time.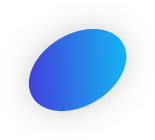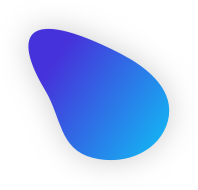 Don't miss the chance, Get hired... Get the Resume Now