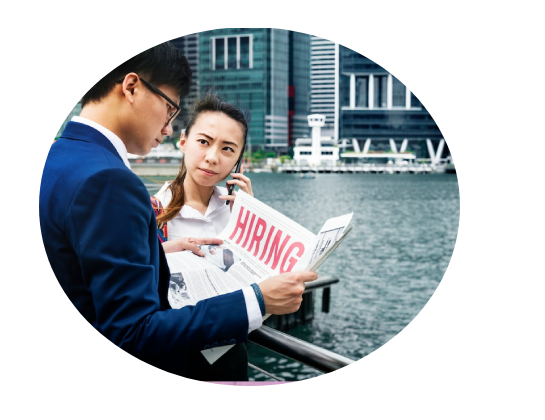 How to Write a Cover Letter For Japan Visa
Guidelines & Sample Cover Letter For Japan Tourist Visa
Planning on exploring famous Japanese culture?
Are you looking for expert help in writing a cover letter for a Japanese visa? 
Or are you searching for a strong sample cover letter for Japan visa application?
Well, if your queries were on those lines, you are at the right place. We have prepared this comprehensive manual to help you cross that bridge. Our team of writers are experts in producing personalised cover letters and this blog will help you get there too!
So what are you waiting for? Scroll away!
What is a Cover Letter for Japan Visa?
Cover Letter for Japan Visa is a personal account, primarily focusing on your intention to visit Japan. It is enclosed along with the filled visa application form in order to elaborate your eligibility to be granted permission to enter Japanese territory. 
A Cover Letter for Japan Tourist Visa is specific for those looking to explore the tourist attractions in Japan. It is a professional document that must include your duration of intended trip, your detailed itinerary, etc
Benefits of submitting a Cover Letter for Japan visa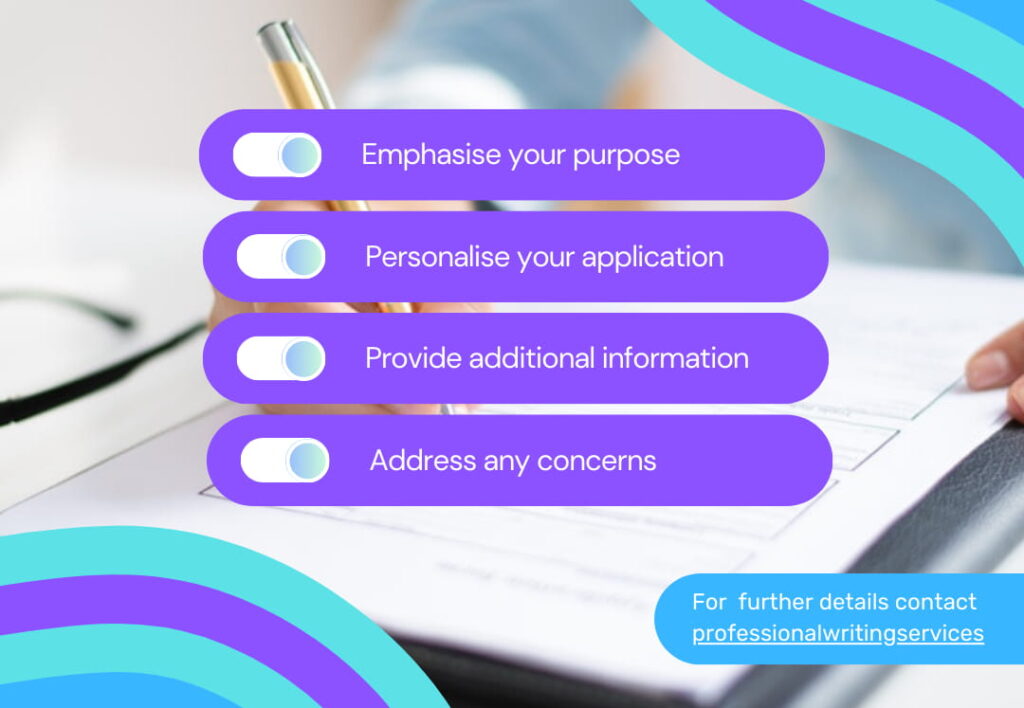 A cover letter plays a crucial role in your visa application process and here are some reasons why:
Emphasise your purpose: A well-written cover letter can be instrumental in stating your purpose for visiting Japan. This can improve the authenticity of your application. 
Personalise your application: You can mention your personal experiences like travel history, etc to showcase your preparedness for the visit. Your effort to personalise the application can create a good impression on the reviewers. 
Provide additional information: Your cover letter can help you provide visa officers a greater insight beyond other documents. This includes travel itinerary, your interest in Japanese traditions, etc. 
Address any concerns: You can use a cover letter to justify any concerns like resume gaps, previous visa rejections, etc. to give the visa officers a full picture of the scenario.
What details should a Cover Letter for Japan Visa comprise?
Your cover letter for the embassy must be drafted to address all the specific requirements of your visa application process. Take a look at the main elements you must include:
Reasons leading to rejection of your cover letter for Japan visa
Insufficient or false information: Ensure that your cover letter is free from any incomplete or inaccurate facts. This can gravely affect the credibility of your application and your authenticity as a person. 
Lack of clarity and focus: Your cover letter must be written in clear and simple sentences that state the facts as is. This is to avoid any confusion or rejection on the grounds of ambiguity of your intentions. 
Inadequate evidence: If your attachments do not support your claims, the visa officer will be forced to reject your visa application. Thus, you must ensure that you provide concrete documents that clearly prove your claims. 
Contradicting information: If your submitted documents and cover letters have inconsistencies, it might raise the eyebrows of the visa officers. This will lead to questions of your credibility as a potential immigrant. 
Poorly written cover letter: The quality of the cover letter can adversely impact the application process if it is badly written, has grammatical errors, or lacks professionalism in approach and structure. 
How to Write a Winning Cover Letter for Japan visa?
Drafting a strong cover letter is not a simple task, yet achievable if you invest enough time and energy. You can refer to this guide that has been put together by professional cover letter writers. As you read through, you will come across:
Guidelines for writing 

Japan Visa Covering Letter Format

 

Covering Letter for Japan Visa sample

Guidelines for formatting 

Additional writing tips
Guidelines to help you Write Your Personalized Cover Letter for Japan Visa
Crafting a strong cover letter for Japan Visa is easy if you follow these steps that we follow: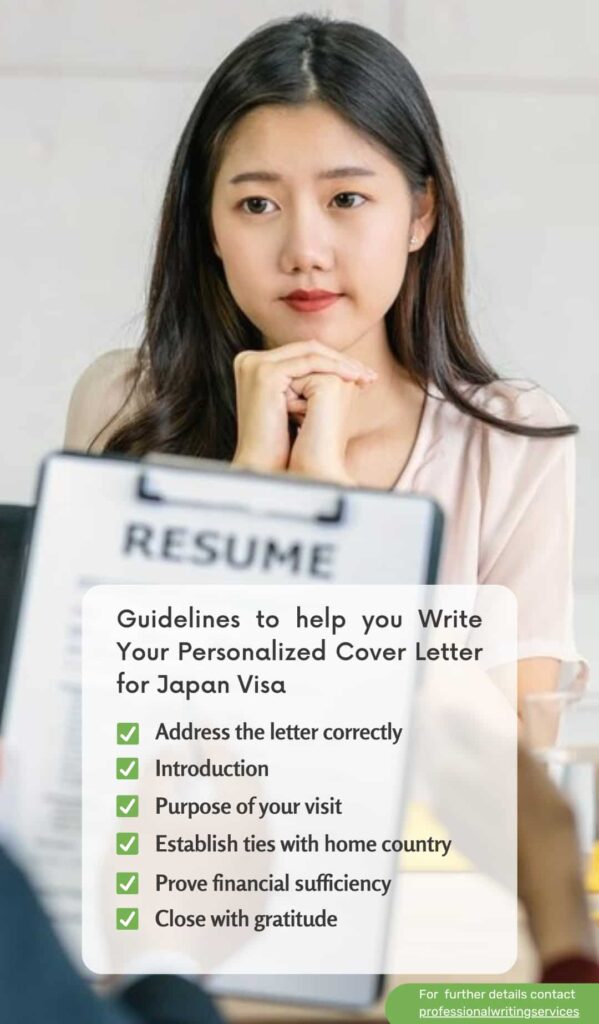 Ideal Covering letter format for Japan visa
A strong cover letter format can make all the difference in impressing the visa officers. We have put together the important sections you should not miss while you write a cover letter for Japan Visa:
Before you get started, mention your name, address and contact information as well as the appropriate embassy/consulate that you are writing to. Also mention the date below the same. 
Now address the reviewer with a formal greeting. You can use terms like "Respected", "Dear", etc. giving it a professional and appropriate tone.
 Introduce yourself and explain why you are visiting Japan. Mention the particular type of visa you are requesting (such as a tourist, business, employment or student visa) and give a concise rundown of your schedule and planned activities.
Include the necessary data confirming your eligibility and your resolve to comply with Japanese visa guidelines. This could include describing your ties to your place of origin, proving your financial security, and offering any additional proof that the embassy or consulate demands.
Thank them for their time and consideration and offer your contact information in case of any queries. After a formal closure like "Sincerely" or "Yours faithfully," sign off by stating your complete name.
Download sample cover letter for Japan tourist visa
Going through a good sample cover letter can help you understand the drill better. We have hence attached a strong sample cover letter for Japan tourist visa for your reference:
17 June 2023
The Visa Officer 
Consulate-General of Japan
Bengaluru
Respected Sir/Madam,
Subject: Request for Japan Tourist Visa 
I am Manish Kumar, bearer of Indian passport number XXXXX, currently residing in Hyderabad, India. I am writing to apply for a tourist visa to visit Japan from DD.MM.YYYY to DD.MM.YYYY. 
My interest towards Japan and the rich culture of the Japanese originated from my childhood. I grew up watching anime and this has given rise to my dream of witnessing the cherry blossom in real life. Hence, I have chosen to visit Japan to enjoy the sakura season this year and below given is the detailed itinerary of my week in the country:
Day 1 – Arriving at "name of airport" from Hyderabad on flight "flight details". Checking into hotel "details of hotel reservations"
Day 2 – 3: Visit Osaka Castle, Osaka Aquarium, Umeda Sky Building, get on Tempozan Ferris Wheel, explore Kuromon Ichiba Market and Shinsekai
Day 4: Explore cities like Nara and Kobe, visit Ikuta Shrine, Kobe Nunobiki Herb Gardens, go to Kurashiki
Day 5 – 6: Explore Kyoto and mainly visit Kinkakuji, Arashiyama, Fushimi Inari Shrine, Ginkakuji, Nanzenji Temple, Kiyomizudera
Day 7: Explore a few sites in Hiroshima and board my flight scheduled at "flight timing" back home
I have completed my Bachelor's degree in Information Technology in YYYY from "name of college". Having worked at multinational tech giants for the past 6 years, I am currently working as a Sr Software Architect at "name of company". I draw a handsome amount of XXXXXX in the form of salary and XXXXX as bonus per annum. Thus I will be able to fund my visit to Japan by myself. 
I have no intentions of prolonging my stay in Japan as I have various commitments back at home. I have to take care of my loving parents, who depend on me progressively as they age. Additionally, I have been granted leave only for a week's duration and I have to resume my position at "name of company". 
Previously, I have visited countries like the US and Finland in YYYY and YYYY respectively. However, this was for business purposes to meet with my team of junior software engineers for specific projects. 
I am hereby attaching the below mentioned documents for your kind consideration:
My employment contract

Approved leave for 1 week

Detailed travel itinerary 

Latest Income Tax Returns 

Photos as per visa requirements

Bank statements

Copy of my passport 

Travel insurance document

Hotel reservation details

Flight reservations 

Filled and signed visa application form
I declare that I am aware of the immigration laws, eligibility criteria for the tourist visa and the local culture. I will strive to respect and abide by the limitations of the same. 
I am certain that I have furnished all the documents and information pertaining to my visit to Japan. Please contact me at (phone number) or (email address) if you have any doubts or need any further details from my end. I hope you take a decision in my favour. 
Sincerely, 
Manish Kumar
Formatting guidelines for a winning cover letter for Japan visa
To help you make your cover letter for Japan visa more presentable, we have compiled these guidelines as given below:
| | |
| --- | --- |
| Word limit: | 300 to 400 words |
| Font Color: | Black |
| Font size: | 11 to 12 |
| Font type: | Times New Roman, Arial |
| Margins: | 1 inch |
| Line Spacing: | 1.5 |
Additional Tips For Write your Cover Letter for Japan Visa
Keep these tips in mind while you write your cover letter for japan visa:
Ensure that you do proper research on what the particular visa type demands in a cover letter. 

Refer to samples and templates for building your confidence. Remember to tailor them to your needs and not to copy them as it is. 

Structure the pieces of information in a professional business letter format. 

Do not make it too short. Keep it concise and simple to read. 

Proofread and revise as many times as required to do away with any errors. 
Diverse Cover Letters for Specific Japan Visa Types
If you are searching for cover letters, there are various kinds based on your particular visa type. The most popular ones are as follows:
Final Checklist For Writing a Cover Letter for Japan Visa
Below is a checklist to ensure that you have not left out any important elements in your cover letter: