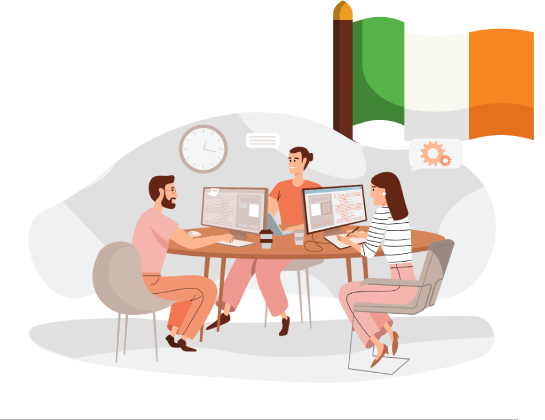 SOP for Ireland Student Visa
Sample and Writing Guidelines 2023
Planning to pursue your higher studies in Ireland? 
Are you looking for a sample SOP for Ireland student visas?
Or are you looking for tips and a format to write an SOP for an Irish study permit ?
We assure you that you are in the right place, and our writers have specialized Statement Of Purpose writing experience. They have prepared this writing guide to specifically address those planning to study in Ireland.
What is SOP for an Ireland Student Visa?
SOP for Ireland Student Visa is a supporting document that must be submitted along with the application for a study permit. While this is not a mandatory requirement for a few countries, Indian students who plan to pursue their MBA or MSc programmes must produce a letter to state their motivation and potential to study in Ireland.
Significance of Visa SOP for Ireland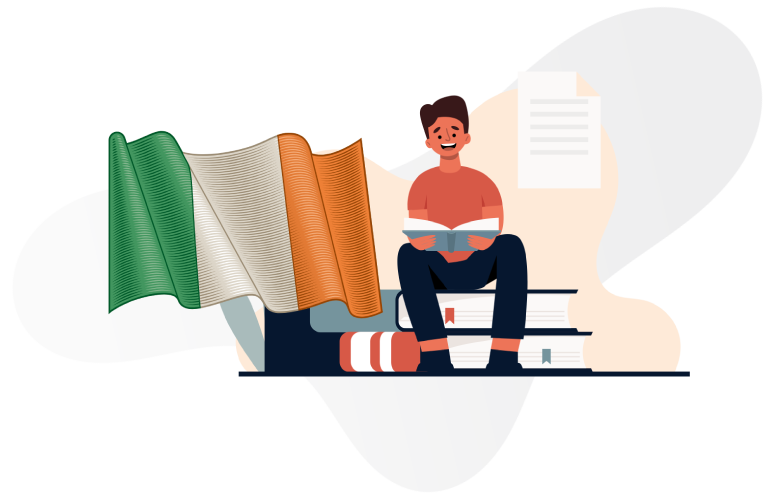 SOP for Ireland Student Visa serves various purposes and hence is an important addition to the application process. So let us look at what you can accomplish by submitting a strong SOP:
SOPs are instrumental in convincing the visa officers of your reasons to visit Ireland. Whether it is for study or research, you can furnish solid evidence to demonstrate your motivation and interests. 
You can describe your personal and professional history and add life to your resume. By narrating your experiences in a well-structured format you can impress the visa officers. 
A major element of the SOP is the financial details section. You should clarify your financial capacity to cover all the expenses including tuition, travel, accommodation during your visit to Ireland.
You have to emphasise that you are not planning to overstay and violate the visa regulations. You can provide proof of your commitments back in your home country to show that you have all intentions of returning home.
Your SOP should include your declaration of awareness and willingness to abide by all the regulations set by Irish immigration officers. You can also prove your eligibility to travel by showing how you comply with the criteria set.
How to Write a Winning SOP For Ireland student visa?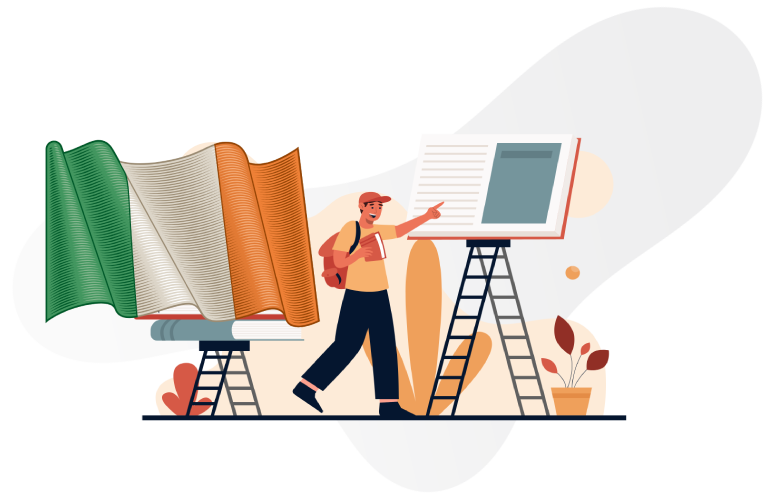 Writing a statement of purpose is definitely not a piece of cake for everyone. However, this blog comprises specific instructions and guidelines used by professional writers. By following these, and referring to a few samples, you too can easily write a unique SOP to make your visa application more convincing and personalised. 
Scrolling down, you will find various inputs like format, samples and formatting instructions that you must consider while you are writing.
Guidelines to help you write a powerful SOP
There are a few tricks that professionals keep in mind that improves the quality of the SOP. You must follow these basic guidelines for preparing a strong SOP for Ireland student visa:
Ideal Format of an SOP for Ireland Student Visa
You should also keep these pointers in mind while you are drafting your SOP for Ireland:
The most generally used format for writing a statement of purpose for Ireland student visa is the official business letter format. The presentation of your points counts as much as the content and here are a few elements that make the format:

You can start by providing an insight into your personal life. This includes your place of birth, your family, any childhood incident that shaped your life etc. 
You should highlight your capacity to fulfil academic and professional obligations. By stating your previous experiences, you can connect the dots of future goals.
This is where your research and genuine interest is reflected. By learning about the learning opportunities offered by the university and the program, you can clarify why you are interested in pursuing the same. 
This is where you mention why you chose to study in Ireland in comparison to your home country. You can specify the perks that you stand to gain in completing a degree in Ireland. 
An Ireland Student Visa should correctly state the financial position of the student to take care of all the expenses incurred in Ireland. 
After mentioning all the relevant information, you can close by reiterating your interest and future goals. 
Download SOP for Ireland Student Visa Sample
Together with keeping all the guidelines and formats in mind, you should also refer to the sample sop for Ireland student visas for a clear understanding of the layout. This can kickstart your motivation and help you piece all the inputs correctly in an orderly fashion. 
To,
The Visa Officer,
Embassy of Ireland
New Delhi, India
Visa Application number: XXXXX
Respected Sir/Madam,
I am (Name of the student) and I am looking forward to taking the next career step by undertaking the Master of Science program in Business Administration at ABC University. I have received the provisional admission to attend Fall semester and I am hopeful that you will grant me the study permit for the same. In order to facilitate your evaluation, I am hereby attaching all the documents pertaining to my academic history, skills, family and financial status to prove my eligibility for this opportunity.
Family Details
I am fortunate to have the love and support of my family. I was born on DD.MM.YYYY in the small town of "location" into an agribusiness family. My father, "name of father" has been taking care of his grandfather's legacy together with his two brothers. My mother, "name of mother" is a homemaker and has been the pillar of strength for the family. I have a younger brother, "name of brother" who is currently completing his bachelor's degree in Data Science at "name of college". 
Educational Background
I have been academically serious and curious since my childhood. This paved the way for my meritorious performance throughout my academic journey. After completing my secondary education at PQR Public School with a CGPA of X, I decided to follow my father's path of entrepreneurship. I specialised in Commerce during my higher secondary education at RST High School and earned an overall XX percentage. I was able to secure admission to HUG University to pursue the BSc in Business Administration program owing to my academic excellence and brilliant grasping power. Those three years introduced me to emerging fields like ecommerce, digital marketing, cryptocurrencies, business analytics and much more. For my final year research, I worked extensively on learning consumer behaviour of India in terms of luxury goods. In addition to the classroom learning experiences, I have completed a six month internship at a top business consultancy. I was exposed to all business functions as I have assisted in providing research-based advice on human resource strategies, marketing plans, budgets, process optimisation, etc. 
Why This Particular Course?
Business Administration is a skill, not just a theory. Hence, I believe that in order to grow in this line, I need to seek exposure to the emerging trends and modern techniques used in the current day scenario. With the advent of technology and global business channels, the need to stay abreast of these advancements is essential. I realised that I needed to build on my existing knowledge and skills to gain a holistic perception. This motivated me to seek learning opportunities that would adequately prepare me to take on the turbulent business world and transform into a business expert. 
The MSc programme in Business Administration offered by ABC University is the perfect opportunity to unleash my potential and get equipped for achieving my career goals. The intensive curriculum is well-crafted by industry experts and I am excited to explore the depths of topics like international businesses, strategic management, market analytics and leadership development. The Faculty of Management has an inclusive and practice based teaching approach that will help me learn with a pragmatic angle. Through internships, industry partnerships, research projects, debates and case study analyses, I will grow my knowledge base. These opportunities will help me polish my communication, relationship building and critical thinking skills. 
Why not India?
The primary reason for choosing to study abroad is the considerable difference in the quality of education. Developing countries like India still follow traditional teaching approaches that are predominantly focused on classroom learning. Though theoretical aspects weigh significantly in terms of value, practical learning experiences open up more opportunities for growth. Skills like business administration, I believe, cannot be absorbed from text books and I want to leverage the foreign alternatives that offer an experiential learning process. Hence, Indian business schools are not ideal for the kind of immersive learning experience I am looking for.
 Why Ireland?
Ireland boasts a significant position in the international education system. I am excited to reap the benefits of the advanced teaching techniques and curriculum of the Irish universities. Pursuing higher education in Ireland will help me access the international business hub of Dublin and learn from prominent business leaders. The Irish population has a reputation of embracing diverse cultures and this inclusive environment will help me gain a global learning experience than what my home country can offer. Moreover, ABC University is one of the elite schools for business in Europe and I am certain that the MSc program in Business Administration is the stepping stone towards my career aspirations. 
Opportunities in India and Career Goal
On completing my MSc in Business Administration, my skill and knowledge level will be improved to join a multinational business consultancy in India. In the short term, I aim to apply my business acumen to help optimise businesses across the world. After working with global teams and learning the international business landscape, I want to join my father in his business. In the long term, I intend to take over the business and go global. I want to take care of my parents and take the business to new heights. 
Financial Explanation (Source of Funds) & Sponsor Income 
In consideration of my academic history, ABC University granted me a scholarship of EUR XXXXX. The total tuition fees is EUR XXXX and the estimated living expenses is approximately INR XXXXX annually. Please find the letter of acceptance enclosed to clarify the above-mentioned details. 
My father, "name of father" , has happily agreed to sponsor my education in Ireland. He has an annual income of INR XXXXXX. I have attached the documents pertaining to his tax return to support this claim.
My father has paid the tuition fees of EUR XXXXXX to ABC University using his savings account balance in XX Bank. Kindly take a look at the bank documents that verify the payment of the college tuition and to clarify that he has been maintaining a balance of INR XXXXX for the past X years. 
On completing the tuition payment, my father transferred INR XXXXX to my account at XX Bank. This fund is for covering all my living expenses during my study tenure in Ireland. I have enclosed the receipt of this transfer for your kind perusal. 
I am hereby assuring that my father is financially sound and that he would not face any financial problems by funding my education in Ireland. 
I am well aware of the regulations set by the immigration authorities of Ireland and I promise to abide by the same. Thank you for your time. 
Sincerely,
(Name of student)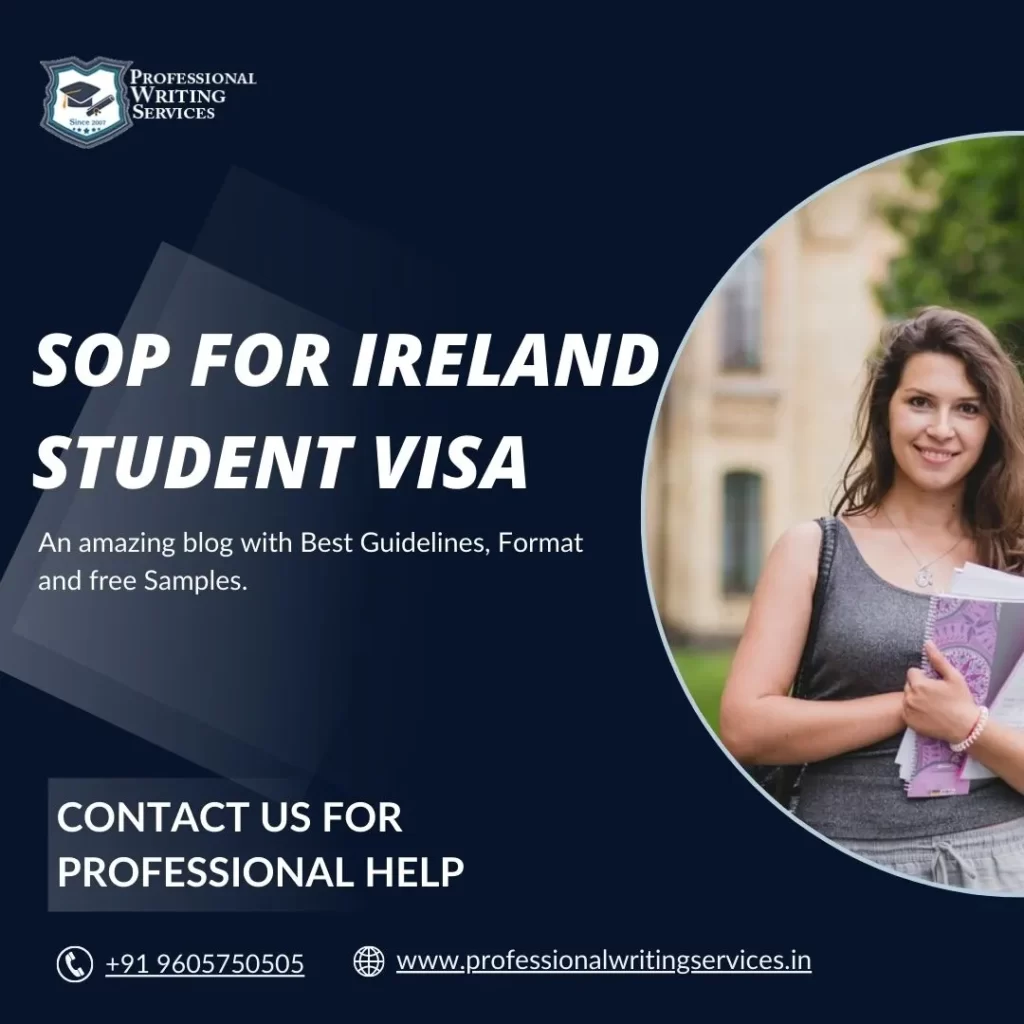 Formatting Guidelines for an SOP for Ireland Student Visa
A visa sop for Ireland must be edited and formatted correctly to look aesthetically pleasing and create an impression. The standard guidelines for the same are as follows:
| | |
| --- | --- |
| Word Count: | 800 to 100 words |
| Page Limit: | 2 pages |
| Font size: | 12 |
| Font type: | Times New Roman, Calibri, Arial |
| Spacing: | Single or double spacing  |
| Font colour: | Black |
Additional Tips For Writing Your Statement of Purpose for Ireland Student Visa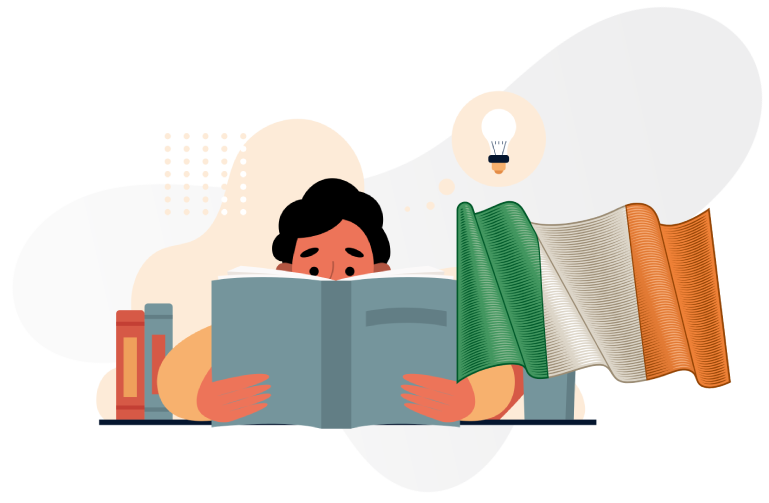 You should also keep these pointers in mind while you are drafting your SOP for Ireland:
SOP for Business Analytics in Ireland

SOP for Investment Banking and Finance in Ireland

SOP for Big Data/Data Science in Ireland

SOP for Pharmaceutical Sciences in Ireland

SOP for Construction Management in Ireland
SOP for MA Business Economics in Ireland

SOP for MSc Data Science & Analytics Ireland

SOP for MSc Analytical Chemistry in Ireland

SOP for MSc Biotechnology in Ireland

SOP for MSc Finance (Banking & Risk Management) in Ireland
University College Dublin

Trinity College Dublin, the University of Dublin

Dublin Business School

University of Galway

National College of Ireland

Griffith College

University College Cork
Final Checklist for Writing SOP
A checklist is required while you revise your SOP for Ireland Student Visa. This will ensure that you have not missed out on polishing any edge. Here are a few questions that can help you: