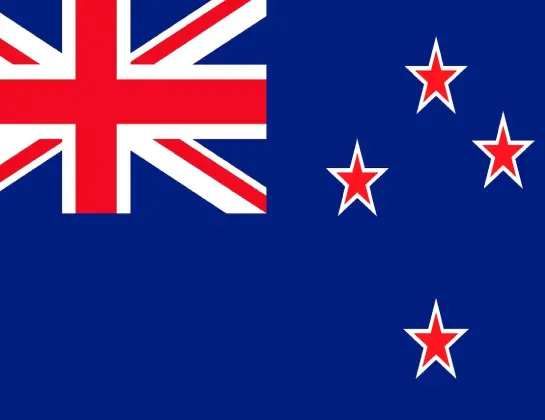 SOP For New Zealand Student Visa
The Complete Guidelines with Sample For 2023
Did you receive acceptance to a New Zealand university? Considering writing your SOP for New Zealand student visa? If so, you must read our blog.
Writing one's own SOP is challenging for most students. You'll find it simple with us though. We will go over every aspect of your SOP with you and give you a sample SOP for New Zealand student visa to improve your understanding.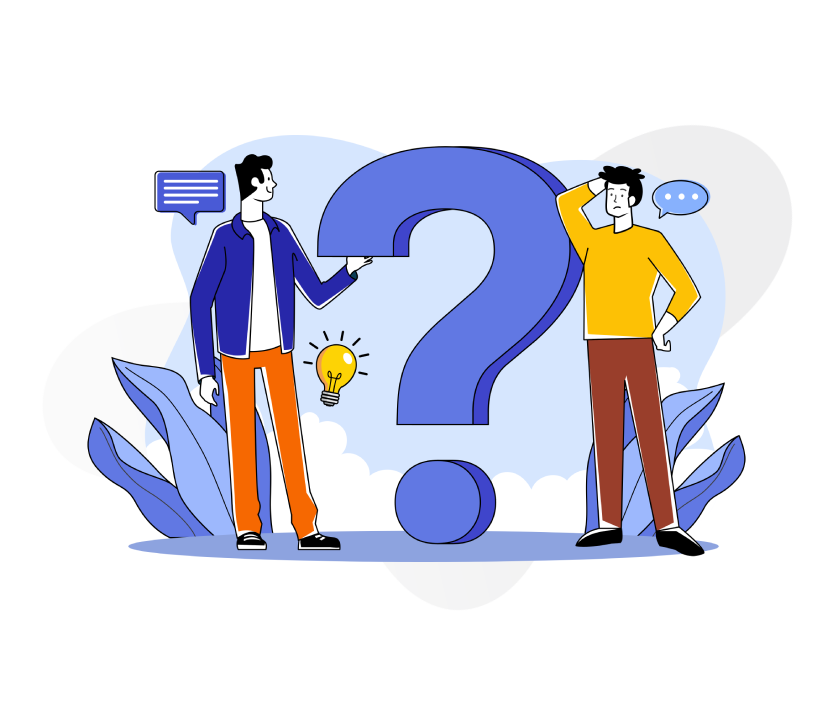 What is an SOP For New Zealand Student Visa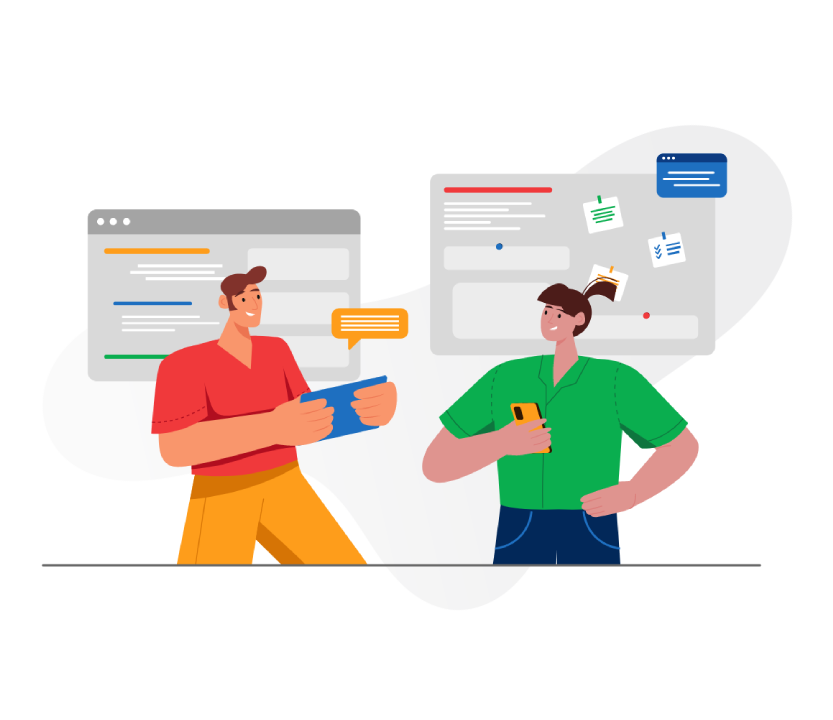 What separates New Zealand's SOP for student visa from that of other nations?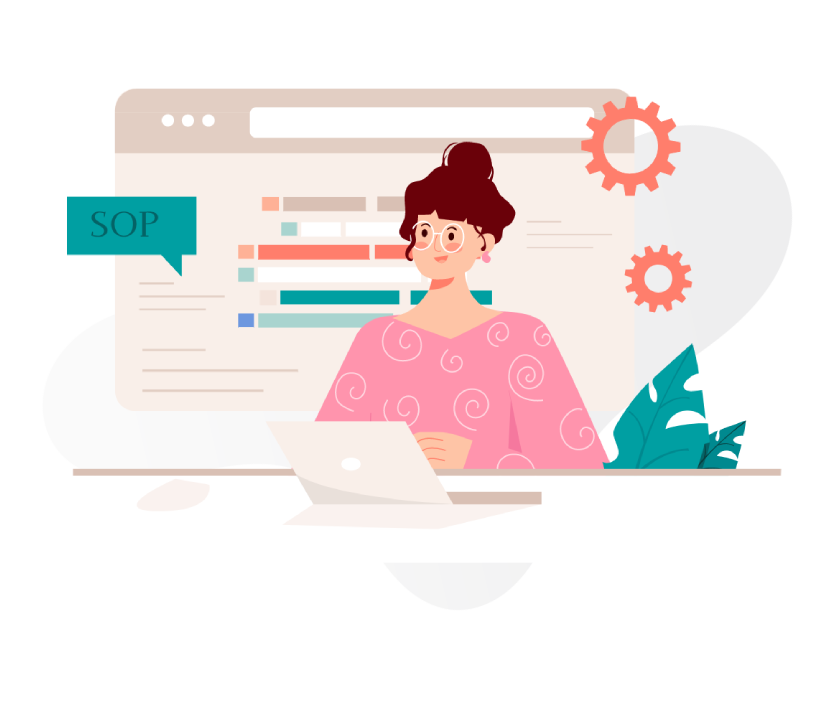 How should a strong SOP for New Zealand student visa be written ?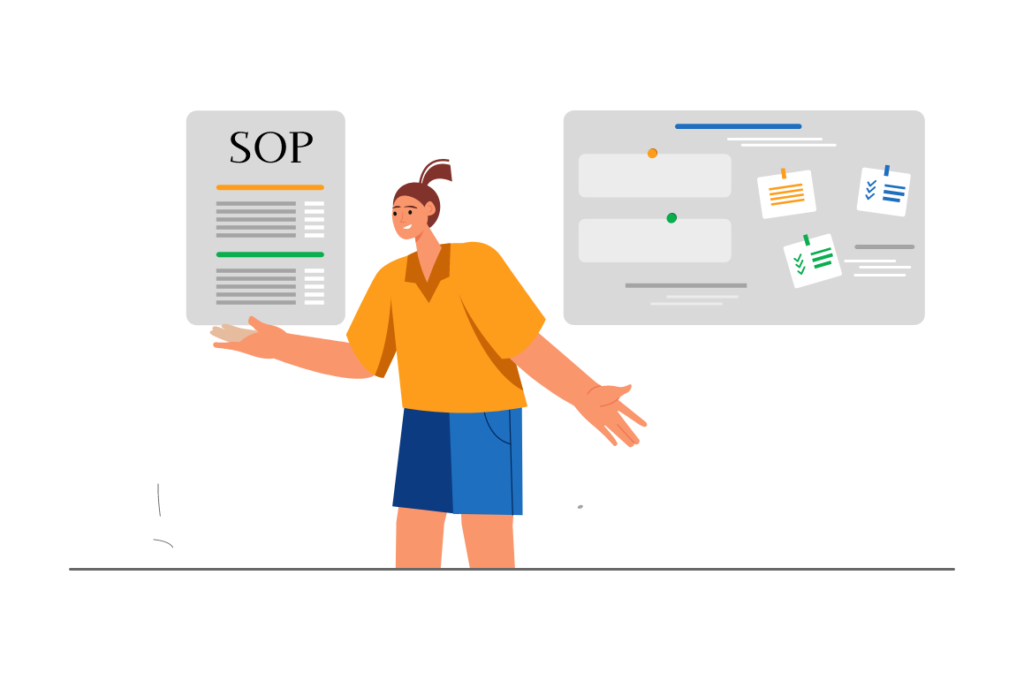 Sample SOP for New Zealand Student Visa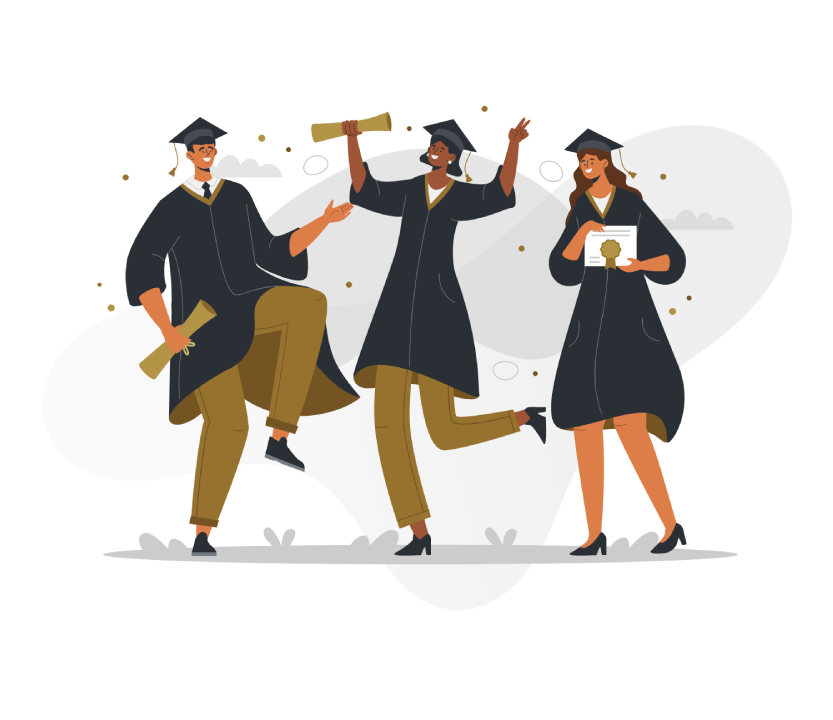 SOP For New Zealand Universities

What is an SOP For New Zealand Student Visa?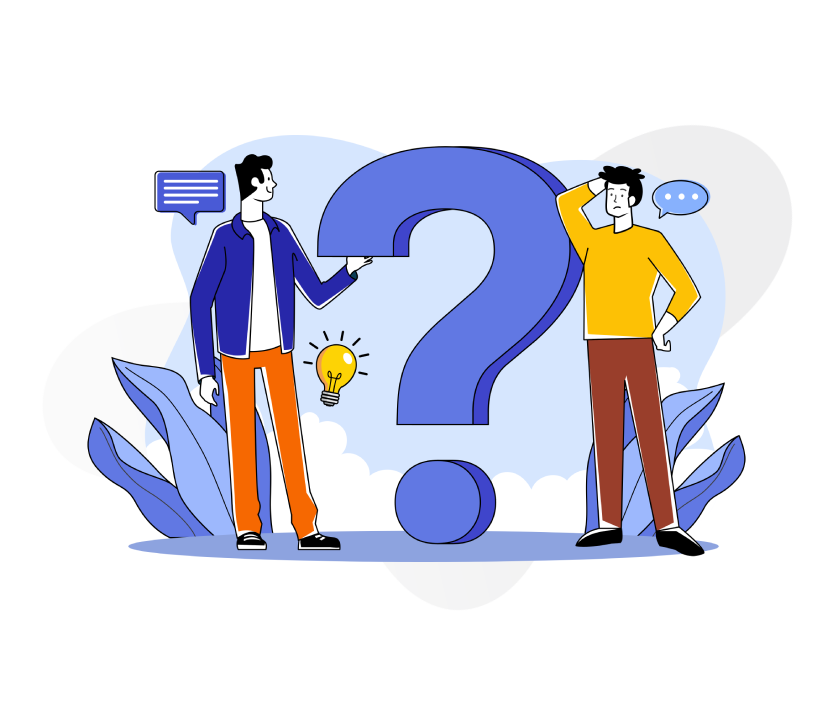 An SOP for a New Zealand study visa provides a brief overview of the general goal of studying in New Zealand. It decides whether your application will be accepted or rejected.
What makes the SOP for New Zealand student visa so important?
Your chance to receive the New Zealand study visa largely depends on your SOP for New Zealand student visa.
It may serve as an important source of proof to support you.

You can prove your skills in this way.

It helps to know how you fit in as a student candidate.

It gives the assurance that you are a qualified applicant who can realise your academic goals.

It helps to discuss the methods by which you could influence the employment market of the country.

What separates New Zealand's SOP for student visa from that of other nations?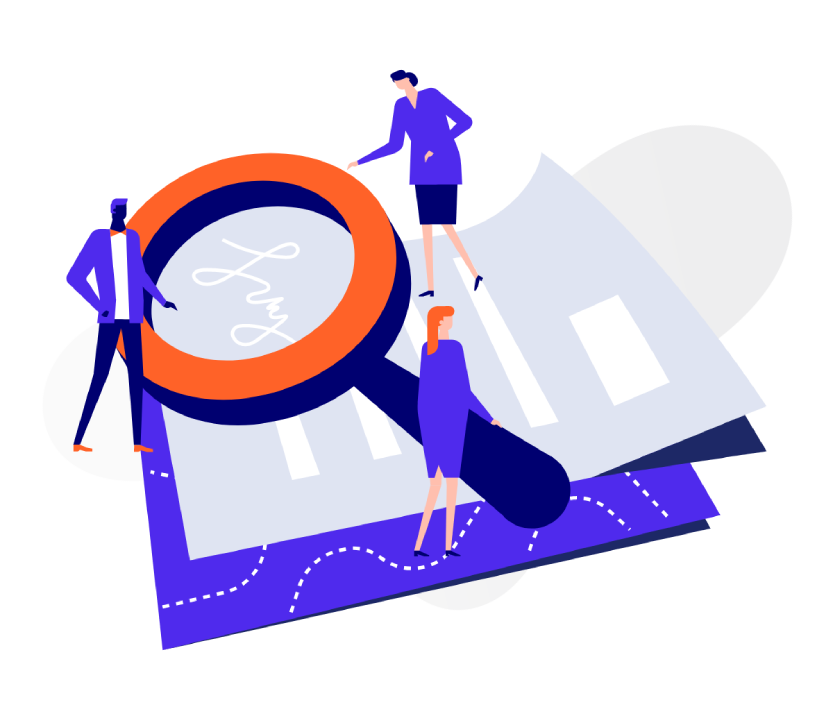 Does the format for visa SOPs vary per country?
Well, Yes! Compared to countries like the USA, the UK, Canada, etc., the format and content of the SOP for a student visa from New Zealand are different. Here is a list of characteristics that set the SOP for a study visa from New Zealand apart from those of other nations.
SOP is often referred to as the "Letter of Motivation" in New Zealand.

It is not required to submit an SOP for New Zealand; however, doing so strengthens your application and is therefore generally advised.

The focus of the SOP for a student visa for New Zealand is on the nation of New Zealand and the reasons you selected that country and that specific university as your academic choices rather than others.

According to New Zealand guidelines, a textual document must be used, not a video or audio file.

You should specify if you already have any relatives who reside in New Zealand.

How should a strong SOP for New Zealand student visa be written?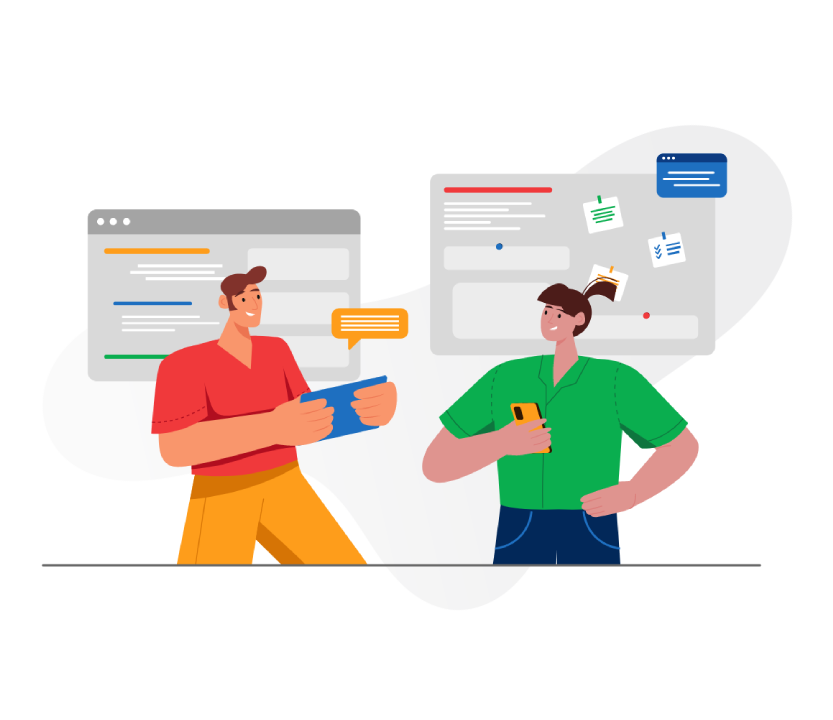 As we've already mentioned, the SOP for New Zealand student visa is different from that of other countries. Therefore, it's important to recognise the proper and efficient writing methods. It will become clear to you after reading this chapter.
Let's begin!
What Information Should Be Included in the SOP for a Student Visa for New Zealand?
You should consider the following points in your SOP for New Zealand student visa:
Your SOP needs to cover your educational background and family history.

The justifications behind your decision to study in New Zealand for the selected course.

How do your aspirations for the future relate to your course?

How well you can combine your current skills with the new ones.

The reasons for choosing a specific New Zealand university or institution.

Explanations for choosing to study in New Zealand

Your achievements, such as those involving extracurricular activities, interests, volunteer work, athletics, and/or social activities.

Your career aspirations and how this program will benefit you.

The factors that make you a worthy applicant.

Your incentives for going back to your nation of origin.

Include any gaps in your study if there are any.

Any academic or professional experience that is important to the study programme you have chosen.
Writing an SOP for New Zealand student visa: The Right Format
You now know what to put in your SOP for New Zealand student visa. Don't worry, though, if you're not sure how to arrange things. You can organise it as follows:
Introduce yourself and include your passport number at the beginning of your SOP. Then state the time, your residence, and your DOB. Then, explain why you are writing the letter, the name of the college, the course, and the joining date. 
Here, you should discuss your background, including your family, education, and employment (if any). Then, discuss how your experience relates to your desired field of study.
About the choice of your course
Describe the course you plan to take in New Zealand. Describe your motivations for taking this course in detail. And be sure to state what qualifies you for the course you want.
Explain why you chose New Zealand over other countries in this section. Describe why you chose to take this course abroad instead of in your country of origin.
Describe why you chose the particular college or university. Summarize the course syllabus and discuss what you appreciate about the chosen course. Afterward, state how it relates to your background.
Describe the advantages of your selected programme in terms of employment prospects. Besides that, explain where you envision yourself in 5 years and 15 years from now.
Financial aspects of the candidate
Here, explain how you plan on paying for your New Zealand education and the costs of living. Include any financial and personal assets you have in your native nation as well.
Include more facts that can strengthen your argument for studying in New Zealand. Express your gratitude along with a promise to perform well while studying in New Zealand.

Sample SOP for New Zealand Student Visa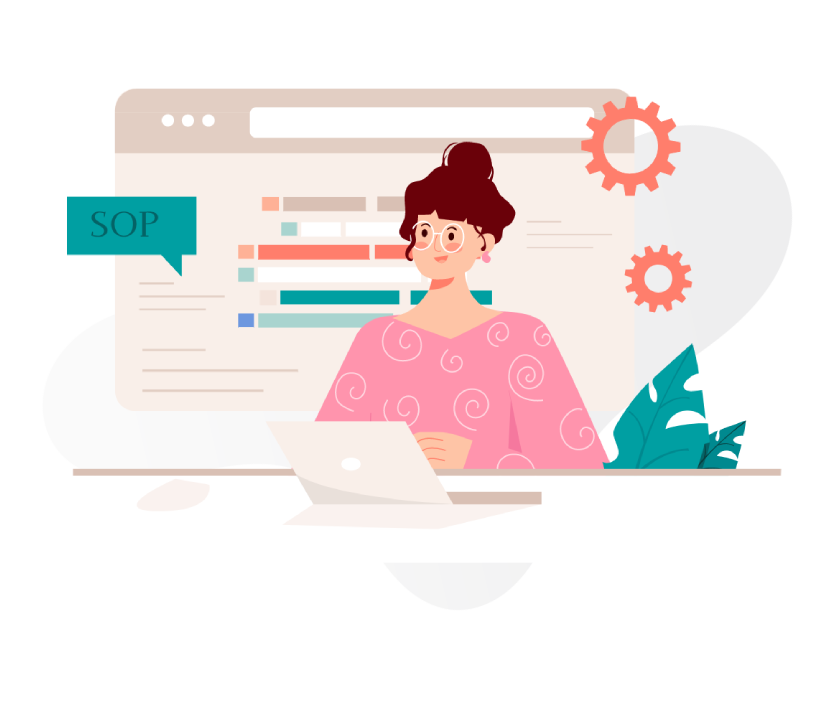 Read a Sample SOP for New Zealand Student Visa
Having a sample SOP for a New Zealand student visa nearby can help you write your SOP more clearly.
Statement of Purpose
I want to present myself as (the applicant's name), a resident of India. I have done my graduation in agriculture. Given the gigantic feeling of satisfaction that the calling gives me, I need to extend my insight into the farming business by procuring a master's in Agriculture from XYZ University in New Zealand. Having gotten admission to the newly introduced program, I really want to get a student visa to New Zealand to acquaint myself with the university before the programme starts. I have written this statement to portray my capabilities and hold nothing back. After perusing my assertion, I am certain that you will be impressed by my abilities and information, which will permit you to make an ideal judgement on my application for an understudy visa to New Zealand. New Zealand will give me the required openness to my subject on account of its rich past. It will spur me on to work harder to accomplish my vocation goals.
Academic and family background
I hail from a dynamic family in Thrissur, Kerala. My mom helps my dad, who owns and runs an agriculture farm. My brother is seeking a degree in engineering. My parents have both worked in the field for quite a while. I have valued having the opportunity to choose my academic and career paths. My parents have never attempted to tell me what to do or how to live. Even with being associated with extracurricular pursuits like football and chess, I have consistently exhibited consistency in my scholastic execution. With scores of 95% and 98%, separately, I passed my secondary and higher secondary examinations in 2015 and 2017. And thereafter, I went to XYZ College in ABC to seek an agriculture undergraduate degree. The college helped me gain insights into various subjects and stirred up my desire to seek them out further. Right now, I have made the most of the opportunity I have had in college to deal with various activities, giving me significant and useful experience.
I was a member of the football team when I was in college. Simultaneously, I coordinated a number of competitions and cultural activities at the college. I have grown personally and socially as a result of my participation in every single event. I understood after accepting my degree certificate that it would be best for me to seek out additional studies. My choice to seek advanced education in New Zealand has been made conceivable by the consolation and backing of my loved ones.
Financial details
I became mindful of the monetary obligations in New Zealand as I prepared to take an agriculture postgraduate degree at XYZ University there. I have in this way done whatever it takes to appropriately take care of my tuition expenses and living costs in New Zealand. My parents are paying for my advanced education while I am in New Zealand, and we have a sizable amount of assets to cover any costs that emerge during my time there.
Reasons for choosing New Zealand
With its stunning landscape and views, New Zealand has become one of the most popular destinations for international students. I found that concentrating in a more serene and secure setting was conceivable in New Zealand. The welcoming environment of the country will furnish me with a novel involvement with both my personal and academic lives. I settled on the choice to seek further studies in New Zealand after conducting a top-to-bottom investigation of the country through an assortment of undergrad reviews and sites. I had the option of arriving at this decision by differentiating various notable study destinations, including the UK, the USA, Australia, Canada, and others. New Zealand is a popular travel destination, as well as being the best area for global understudies; thus, I would be able to investigate the fascinating culture and cosy way of life in addition to the top-notch educational opportunity.
My choice to go to New Zealand was to a great extent influenced by these things:
New Zealand's educational institutions are recognised as global leaders in innovation in education and frequently place highly in international rankings.

I would have more opportunities if I pursued higher education at such prestigious institutions.

Modern facilities and cutting-edge technology are available in every university in New Zealand to improve the educational opportunities for students.

My interest was further piqued by the New Zealand universities' emphasis on the practical application of theory in the classroom.
I am eager to further develop my relational abilities and gain new points of view by taking part in the multicultural climate as an occupant of an English-speaking country. New Zealand has a splendid cosmopolitan climate, and its radiant regular and crude scenes would give me the chance to submerge myself in its flourishing society. In the wake of finding that New Zealand places a high value on agriculture, I understood that the country would give me the best climate to foster my insight and capacities and, eventually, become a certified professional.
Reasons for choosing the university
Name of the university: XYZ University
Perhaps the most highly regarded institution in New Zealand is XYZ University. It has a demonstrated history of progress. Studies show that the course is very much incorporated with the real world and its developments. I found that XYZ University, which is a government foundation, would give me the information and help I need to find success in my profession. The establishment has focused on it to give all understudies first-class training since it was established. The scholastic capabilities and declarations of XYZ University are broadly and globally perceived. The acknowledgement itself guarantees the establishment's openness and the nature of the training it gives. I was adequately lucky to get to Campus X among the four campuses of the college. XXX has gained notoriety for advancing horticultural advancement and quality.
I found that XYZ University offers the understudies state-of-the-art advances to shape our learning, notwithstanding a profoundly talented and educated workforce. Gaining practical knowledge and experience would give my cognitive process an advantage. I made arrangements to learn different abilities and information from the university, as I was positive that the college would offer particular instructive encounters through quality educators, affordable rates, and modern teaching methods.
Reasons for choosing the program
I have had some significant awareness of horticulture and cultivation since I was a youngster. I grew up with a strong interest in and a natural love for farming because my parents were long-time farmers. I can still clearly recall the first time I planted something on our land. My parents were setting up the land to sow seeds in the early afternoon. Without any shoes on, they were standing directly on the hot soil. I was worried about how they had such energy at a rushed hour like noon. My father called me when he saw me sitting in a field next to a tree, exhausted. I ran towards him. He gave me seeds and advised me to plant them. He calmly cleared up everything for me when I at first had no clue about how to continue. Then I sowed the seeds.
At the point when I got back to the field after half a month to bring my parents' lunch, I found the seeds I had planted had developed to standard size. It gave me more delight than anything else. I was inspired to keep farming by the joy and satisfaction I felt inside. This urged me to seek out farming as a vocation. That persuaded me to major in agriculture for my undergraduate degree. My parents and different family members perceived my interest in farming during my early years of school on the grounds that no children my age shared that interest. I have heard their expectations about how I will make an incredible farmer as I have grown up. I confirmed that I needed to guide myself towards a farming occupation since I felt a powerful urge to re-establish the worth of agriculture to contemporary society.
I pursued the bachelor's programme in agriculture as an initial step in increasing my capacities. I became mindful of the significance and condition of agriculture on the world while going to an international conference regarding the matter. Nobody was keen on cultivating, despite the fact that individuals required new products of the soil that were developed from plants and trees. It opened me up. I came to comprehend the reason why individuals had been applauding my choice to concentrate on agribusiness. I would have rather not made a life for myself away from agriculture. I look forward to doing something to raise farming's value in the eyes of the public since it has kept my family and me alive and cheerful.
I needed to carry on for as long as I can remember with the awesome exposure laid out for me since I delighted in working with plants and cultivating to such an extent. I subsequently felt that getting a master's in agriculture would furnish me with a modern comprehension of the rapidly changing farming field and empower me to introduce good change in individuals' lives. I expect to remain informed about the moving agricultural scene as a result of the tremendous bliss I would feel by improving their lives. The acknowledgement that this is our set of experiences and heritage pulled me that way, and I would attempt to remain there by fostering my abilities through the suggested course. I would acquire new capacities from the master's programme and be given the certainty to investigate an unknown agricultural area.
A variety of courses tailored to the demands of contemporary farming are available through the M.Sc. in Agricultural degree at XYZ University in New Zealand. I would have the option to slip into the everyday operations of farming in light of the fact that the educational programme fundamentally emphasises creating practical skills. Likewise, the educational plan consolidates horticultural thoughts from numerous countries, which will support how I might interpret worldwide farming and give me an opportunity to find out about the present status of the business. Alongside showing you how to attempt various kinds of cultivating, it likewise shows you how to keep away from expected harm.
The programme has xx credits, and I would need to take x courses valued at xx credits each that would be conveyed in a hybrid way utilising the web and in-person guidance. Understudies can likewise acquire experience through occasional field visits, case investigation, and exploration labs. The programme will probably:
Increase my insights and capacities required for farming and agricultural businesses.

Show the understudies different advertising and management features of the farming business.
I would have the option of getting a significant understanding of the overall job market because of the program's worldwide standpoint.
Future Possibilities
Although farming is quite possibly the most widely recognised occupation in India, many individuals are as reluctant to seek it out as a vocation. In India, there are different choices for selecting a profession in the field with an international degree in agriculture. There are still choices for beginning a farm or dealing with farmland regardless of whether one finds a new line of work or not. There would be a huge swath of choices since farming isn't restricted to a specific district or region. I would be presented with the task of cultivating consistently, and the process of anticipating hardships and defeating them would keep me current with the area. I want to take over my parent's agriculture farm and make it a family business once I have procured my certification. In any case, beside that, there are a few possibilities for understudies while selecting vocations in the actual business. They are farm managers, agricultural consultants, agrarian researchers, etc.
Conclusion
I believe that I have given you enough data to comprehend the situation I am in. You can look at the records I have included, assess my capabilities, and make your own judgement accordingly. I might want to request that you decide on my behalf so I can join the postgraduate course in New Zealand. I consent to keep my visa guidelines and not exceed my visa after the course reaches its end. I will be closer to my future goals after taking this course. The master's programme in New Zealand is something I am anticipating.
Declaration
The data recorded above is valid and exact as far as anyone is concerned, which I confirm.
I value your time and effort.
Thank you.
The applicant's name
Interesting tips for your SOP
We learned how to create an SOP; however, what are the key elements that can really make a significant difference in it? Here are some pointers to bear in mind when you prepare your SOP for New Zealand student visa. 
Write only what is required
Include only relevant and significant facts while preparing your visa SOP. Do not use lengthy paragraphs or unnecessary information.
Connect the full statement of purpose using logic. Give rational and compelling reasons for selecting the programme, institution, and New Zealand as a study destination option.
After writing your SOP for New Zealand student visa, make sure to check for grammatical and syntactical mistakes. Such mistakes can create a negative impression on visa officers. 
Make sure that every paragraph in your essay connects to the one before it and creates a logical sense of getting accepted.
Follow the guidelines provided by the university closely when you write your SOP. Try to stay inside the recommended word and character limitations.
Conduct the necessary research into the programme, institution, and nation you have chosen before you begin writing your SOP.
The SOP should be personalised for you. So write your own SOP. You risk having your application for a student visa denied if you duplicate other students' SOP content.
Read, read, and proofread
Read your SOP yourself at least three times once you've finished drafting it. It enables you to amend and discover mistakes. Then, proofread it.
What factors led to the rejection of your SOP?
The main concern that everybody has when requesting a visa is "What happens if it gets turned down?" Here are a few reasons that cause your SOP to be rejected. 
Failure to provide evidence of English proficiency

Insufficient documentation

Lack of ability to justify your trip to New Zealand in the necessary manner

An unstable financial situation

Inadequate academic performance

SOP For New Zealand's – best Universities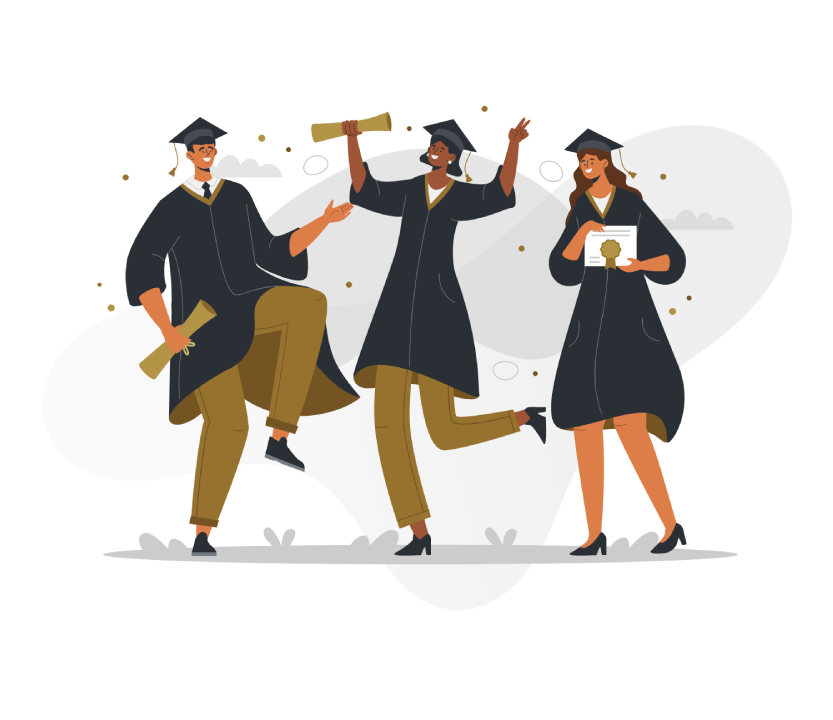 Since New Zealand's universities don't have very rigorous admissions standards, some don't even demand a statement of purpose from students.
Lincoln University, the third-oldest university in New Zealand, was founded as a college for agriculture in 1878. The university has 3500 students from 60 different nations.
For those wishing to apply to postgraduate programmes in Lincoln University, a personal statement is required.
Unitec Institute of Technology
The most prestigious and largest technology institute in New Zealand is Unitec, which enrols more than 18,000 students representing almost 80 different nations.
Their SOP should explain why they choose the course as well as what they hope to gain from their study.
Southern Institute of Technology
The biggest technological institution in New Zealand is a public institution called Southern Institute of Technology. SIT was formed in 1971, the same year that it became famous for its No Fees Scheme.
The SOP discusses the reason for choosing a particular programme choice.
After talking about the SOP for a student visa to New Zealand, it is clear that they represent you. Whether it is for a visa or admission, it will definitely affect the fate of your application.
You should therefore be more careful when writing it. You'll find the task less stressful if you have our article nearby.
Are you now comfortable writing your own visa SOP? If so, we would be delighted to hear that.
Remember to leave your feedback on our blog.

Frequently Asked Questions