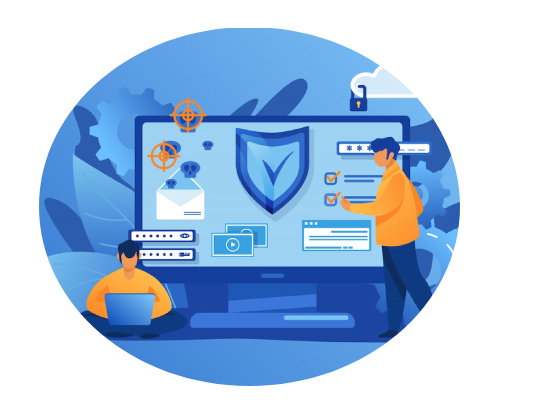 SOP For MS in Cyber Security
Digitization of business lead to increased concern over data theft and cyber-attacks. Having efficient Cyber Security professional who can tackle the problem and fix the issues related to data theft is a need of the hour. Are you one among them who dreams for a career in Cyber Security? Planning to apply in top global universities but struggling to write an SOP for Cyber Security? Don't worry, this blog is an answer to all your questions regarding how to write a Cyber Security SOP.
In search of professional SOP samples for Cyber Security programs?
Curious how a winning SOP for Cyber Security looks like? 
Need expert guidance to write your Statement of Purpose for Masters in Cyber Security?
Reading this blog helps you find answers to all your questions. Scroll down to download our sample SOP for Cyber Security and get started with your writing process!
Statement of Purpose for Masters in Cyber Security pdf - Cyber Security SOP Template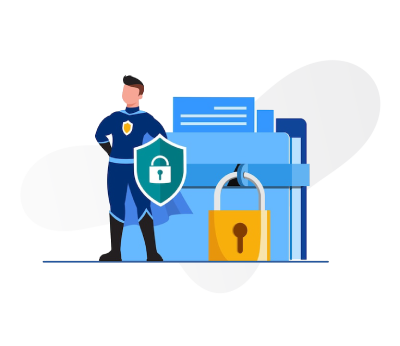 To help you get a close look, we have attached a sample SOP for MS in Cyber Security. Going through a good quality sample can be a significant energy boost. You can click here to download the Cyber Security SOP pdf for free. 
The ever-evolving landscape of technology was one of the most fascinating elements in my childhood. I grew along with the advanced developments in the digital world. Thus, along with my curiosity and passion, I was able to better my analytical skills and problem solving skills along my journey so far. My interest then tapered down to cyber security in my undergraduate years. With the increasing competition, I realised that my foundational exposure to cyber security is not adequate. In my bid to explore the wonders of this vast arena, I am applying to the MS program in Cyber Security at ABC University. 
I was an above-average student all along my years of schooling and college. I completed my high school education at PQR School with XX CGPA and joined the Bachelor's program in Computer Science at XYZ University. This was where I was exposed to topics like computer networks, data science, artificial intelligence and system security. In my final year, I was able to complete a model that focused on detecting vulnerabilities in applications. In addition to my curricular activities, I was much involved in the CyberSec club at the university level where I worked on various projects for national level tech competitions. I chaired the Debate society of my university and have successfully organised various MUNs that were attended by students from across the country. 
Together with my college activities, I was able to bag an exciting internship opportunity at GigSec Corp. I was able to work with security experts who helped me apply my knowledge into projects in real life. The role as a Cyber Security Intern also gave me great insight into proactive security protocols, the growing intensity of cyber threats and setting up effective defence systems. My experience in research and job environments contributed to elevating my interest in topics like cryptography, network security, threat intelligence, etc. In addition to discovering my research interests, the internship opportunity was instrumental in honing my communication skills, workplace etiquettes, team building skills, etc. 
I decided to pursue higher education in Cyber Security to quench my thirst for knowledge in this sector. I realised that combating sophisticated cyber threats demand expert cyber solutions that are in line with the current developments. A Master's degree is the perfect opportunity as it comes with offerings like literature of cutting-edge technology, industry best practices, certified domain experts and so on under the same umbrella. The Cyber Security program at "name of university" appealed to me as the perfect landing strip for my career growth. Moreover, I am excited to continue my education in the most popular study destination, the United States of America, that is the hub of tech innovations. I am certain that the global research environment, multicultural peer interaction and the advanced teaching methods would help in my personal development together with cementing my niche.
ABC University precedes in reputation for providing the best educational opportunities. The Faculty of Computer Engineering is well-regarded for their Cyber Security program owing to their industry affiliations and comprehensive curriculum. I am confident of the high calibre faculty and research partners to supplement my learning opportunity alongside my exposure to emerging technologies. The university also boasts state-of-the-art research infrastructure at their cyber security laboratory. I will be well equipped to understand the trends in this domain with a deeper perspective. The practice-based learning approach of ABC University will help me gain the required exposure to the global tech ecosystem through co-op and internship programs. All these factors convince me that this MS program in Cyber Security presents unparalleled learning experiences that will help in achieving my career goals. 
On completing my MS program successfully, I will be well groomed to take on the challenging job market. I want to return to my homeland and join a reputable Indian tech giant like Infosys, Wipro or TCS as a cyber security professional. I aim to expand my scope from just making cyber security assessments to developing cyber threat elimination and detection strategies. In the long term, I envision myself coaching students of underprivileged backgrounds to become cyber experts and help them understand the importance of this robust technology. 
In conclusion, I want to convey that I am the perfect candidate for the MS program in Cyber Security at ABC University. My previous education, job experience, research interests as well as passion lies in this area and I am certain of this learning opportunity to be a step up in climbing up to reach my career zenith. 
Why is an SOP important for MS in Cyber Security?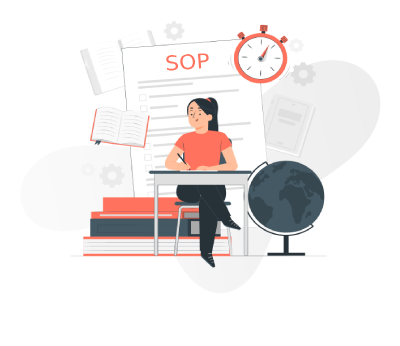 Cyber Security is a fairly new field and universities are still figuring out their admission criteria for choosing their cohort. However, a cyber security SOP is quite important in an aspirant's admission process for the following reasons:
How to Write SOP for Cyber Security?
We understand that drafting a strong SOP for MS in Cyber Security is not an easy task. However, you do not have to worry as you are here! Our team of professional writers have brought to you a writing manual for your SOP. We have included below various resources like samples, format, writing tips and guidelines to ease students of the pressure. 
Guidelines to help you write your personalised Cyber Security SOP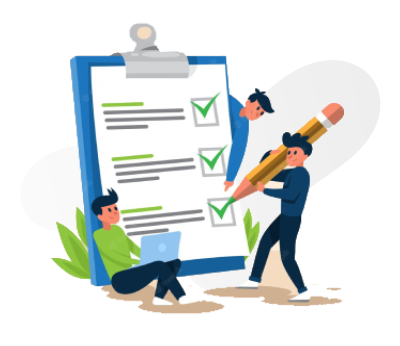 Universities vary in terms of SOP writing guidelines and there is no exception for MS programs in Cyber Security. However, there are a set of few mutually agreed guidelines that one can follow in order to tailor the same for your admission:
Your SOP must clearly express your source of motivation and your reasons for pursuing higher education in Cyber Security.
You can use your previous education and work experiences to explain your interest in the cyber security arena. 
As the proverb goes "Show, don't just tell", narrating incidents to point out your skills would be more effective. 
You should try to add as many details as required to explain your potential. However, this does not mean that you overstuff your Cyber Security SOP with irrelevant details. 
You must ensure that you are not bluffing while you explain your reason to study in a particular university. Providing solid evidence for your choice can add brownie points. 
Make sure to read and revise your SOP as many times as possible to eliminate any discrepancy in clarity, relevance, etc.
Important sections in a Cyber Security SOP to look out for
You cannot just jump into writing the entire chunk of your SOP for MS in Cyber Security. It requires intense planning, structuring and editing. Let us help you understand how each section your Statement of purpose should contribute to the application:
Start with an introduction of yourself, your intentions and personal backgrounds:
Must be attractive and inspiring to grab attention of the readers

Can narrate your personal journey that led you to Cyber Security
This section includes your previous experience as a student:
Include relevant details regarding your credentials, certificates, or even courses that you have completed 

If any, you can also provide details regarding your research experience
This paragraph can be used to explain your extra curricular or professional experiences:
Add details of your extra-curricular activities, competitions, volunteering experience etc. 

If you have work experience, you can mention your job title, job responsibilities, employer, etc. 
This is where you state your intentions and reasons for your choice:
Conduct thorough research to explain how this MS in Cyber Security is the best career step

Explain why you chose that particular country for continuing your education 
This is where you speak about your choice of educational institution: 
You should also explain why that particular university appeals to you

You can also connect your previous education with the present opportunity to create a structure and flow
You can emphasise on your interest in Cyber Security by explaining your career plan:
Split them timeline wise – short term and long term goals

Provide inputs explaining the scope of the MS program in landing a job
Format your SOP for Cyber Security with Professional advice
We are professional SOP writers and our team has prepared this list of formatting guidelines to keep in mind while drafting an SOP for MS in Cyber Security:
| | |
| --- | --- |
| Word limit: | 500 to 1000 words |
| Page Limit: | 1 to 2 pages maximum |
| Font size: | 12 |
| Font type: | Times New Roman, Arial, Calibri |
| Margins: | 1 inch |
| Spacing: | single or double spaced  |
Additional Tips For Writing Your Statement of Purpose for Cyber Security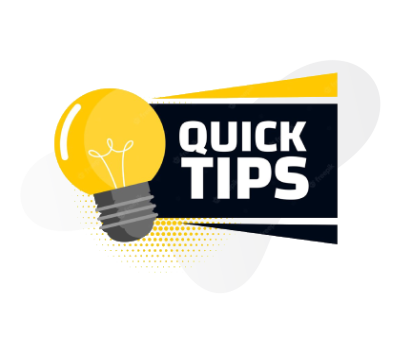 This is a list of tips that are proposed by our professional SOP writers to produce a strong and compelling document: 

Common Mistakes to Avoid in Your Cyber Security SOP
Your ignorance can cost you immensely, especially when it comes to SOP writing. Below we have given a list of common errors that students commit in an SOP for Cyber Security. 
SOP Writing Guidelines set by Top Cyber Security Schools
Before we get to guidelines, let us explore the top 8 universities in the world to pursue higher education in Cyber Security:
Now let us look at SOP writing guidelines stipulated by top universities across the world:
Keep the SOP within 500 words. 

Employ your career goals to explain your reason to choose this program

Explain your reason to choose the university

Present your credentials that make you a worthy candidate
Explain your motivating factors to apply to the university

Give details of your academic and professional background

Provide reason for choosing the Cyber Security program

Give an account of how your interest in this arena was developed

You can also mention any particular achievement that makes your application unique
Do not repeat the content as mentioned in your resume

Throw light on how your knowledge, qualities and skills are in line with the university standards

Mention your short term and long term goals
Now that you have gotten this far, we hope that you have a clear understanding of how an SOP for MS in Cyber Security goes. You can rely on the above given guidelines, tips, format and sample to produce a strong and personalised SOP.

If you have any further queries or feedback, you can write to us at (email) or call us at (phone number). 
Frequently Asked Questions (FAQs)