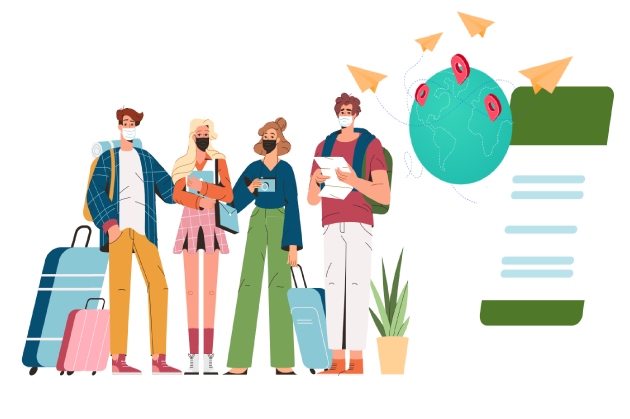 Best Sample & Guidelines 2023​
Are you an individual concerned about bringing your family abroad? Well, you have reached the right place. SOP For Dependent Visa is a medium powerful enough to make you reunite with your family.
In this blog, we will be helping you clear the air regarding your confusion about dependent visas, how to gain them through sample sop for Australia dependent visa and the apt countries for you.

What is SOP For Dependent Visa?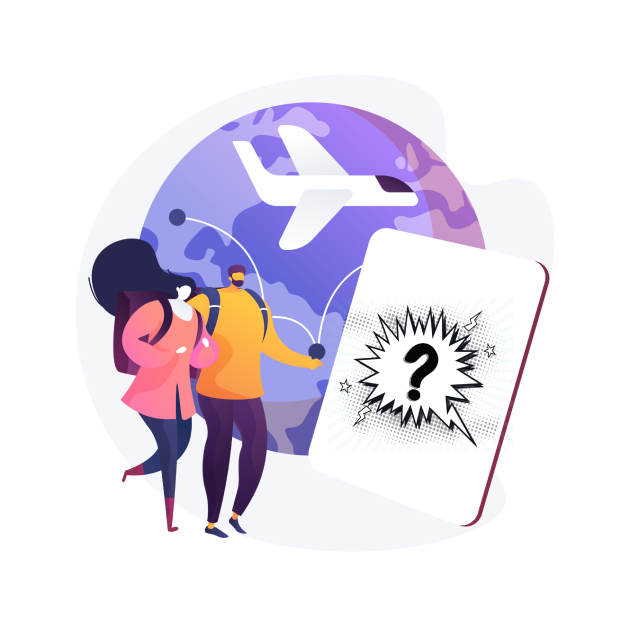 SOP for dependent Visa is a statement required to issue valid passports so that the family members or any other individual who is purely dependent on the applicant can accompany them until they complete their purpose in the foreign destination to which they have been admitted, strengthening their bond.

The Significance to Prepare a Fine SOP For Dependent Visa
A fine dependent visa sop is the bridge between you and your motivations to attain the visa. Make sure you prepare the document in a way explaining your genuineness, followed by the guarantee to return.
Preparing a flawless dependent visa sop is important to make the authorities convinced of the dire need to accompany the applicant by proving your relationship and eligibility to stay with the applicant. Therefore, make sure to rely on foolproof sample sop for student dependent visa to produce the sop that yields the result.
Must Need in an SOP For Dependent Visa
Simply putting words and submitting documents won't do well for your application. To be a dependent visa holder, you have to replicate your heartfelt intentions to accompany the applicant onto the Statement Of Purpose. Proper strategy clubbed with the below reminders shall help you reach the outcome.

SOP for Dependent Visa Australia Sample
Dear Visa Officer,
I am XYZ, wife of XXX, who is studying for a Master's in Business Administration at XXXX College in Australia. I hold a valid Indian Passport numbered xxxxxxx. Our marriage was solemnized on DD-MM-YEAR at ___________ (place), __________ (country). All documents required for the verification of our application, including our Marriage Certificate, Child Birth Certificate, and Bank Statements have been attached for your kind perusal. As the better half of my husband, I feel it is my responsibility to join my husband who is struggling to get adjusted to a new life. And I take this opportunity to state my reason to join my husband in Australia, along with our little daughter YYY.
Before I start, I would like to talk a bit about myself. I am a postgraduate in Commerce and have 5 years of professional experience. After the successful completion of my B.Com from _____ University, I joined _______ College for Masters in Commerce. Through campus recruitment, I was hired at Xyz Company, ________ (place) as a Financial Analyst. Having worked here for 3 years, I left that company to join ABC Company, _________ (place) as a Tax Consultant.
My husband and I met during our college days, where he was my senior. Though initially we were friends, later our friendship turned to courtship. After 6 years of courtship, we decided to get married, and with the blessings of our parents, we got married on DD – MM – YEAR. After 2 years of marriage, with the birth of our daughter, our family got extended. This year, my husband decided to up-skill himself, so he decided to pursue a master's degree in Business Administration and he flew to Australia to pursue his education from a top Australian University.
We had a beautiful life together till we parted. As a dutiful wife, I wholeheartedly supported him when he expressed a desire to further his education. It was with great excitement and diligence we searched for the foreign universities that matched his profile and academic aspirations. When the admission letter finally arrived, he was overjoyed, and as a good life partner, I joined him in his joy. Though the thought of parting pierced our mind, we pretended to be emotionally strong. But now the difference in time zones and the long distance are affecting our relationship and we barely get time to converse. As he is away from his little toddler, the distance is also affecting both father and daughter. My daughter is greatly attached to his father, and since the time he has left, it has affected their emotional well-being as well. Also, as my husband is new to Australia, he is struggling to get adjusted to a new geographical location. The plight of him struggling to cope with a new lifestyle and take care of his studies, household chores, and a part time job affects and worries me. So I decided to join him in Australia to provide him with both emotional and moral support. Living along with him would help me to ensure his success in academics. Also, the pleasure of being with his wife and daughter would surely boost up his energy and help him to concentrate on his studies.
My husband and I are both social. We believe in keeping good relationships with others, and with our hospitable behavior, we always live in harmony with others. Also, we both possess a good bank balance to support our expenses in Australia. I have got _____________ amount of cash as savings in my bank account. In addition, my husband has got ______ amount of cash in his savings account. Apart from this, he has paid his entire tuition fee for the first year. I would also like to give the assurance that neither I nor my husband have any intention to stay back in Australia. We will leave the country once his course is completed and the tenure of his study visa expires.
Having observed my reason to secure a dependent visa to Australia, I hope my application would be considered favorably. Your positive decision has the potential to reunite a parted family.
I have attached the necessary documents to support my application for a dependent visa application. I would also like to state that all copies attached are exact scanned copies of the original documents, and the original documents can be promptly submitted when asked and required by your office. I am also ready to furnish elaborate or detailed information about me or my husband, if necessary. You can reach out to me at my email _______ or over my phone at ___________. It is an assurance from my side that I will strictly abide by all the rules and regulations of the visa process set by the esteemed government of Australia. I really hope that the supporting documents and details I submitted are enough for you to make a good decision about my dependent visa application. I will be really looking forward to the positive response from your side.
Yours Sincerely
XYZ

Which are The Best 7 Countries to Apply for a Dependent Visa?
A Dependent Visa allows students, professionals or any other individual currently living abroad to take their family from their home country to the ones they are staying. SOP For Dependant Visa is the life saviour document of families struggling with long distances.
What Exactly makes the dependent visa the saviour of family bondings?
A Dependent Visa is the lone saviour capable of making the authorized entry of the family members of an individual residing abroad at present. Such visas allow the dependents to stay with the individual, travel within the country and in some unique cases, even attend classes and engage in employment.  
Documents Mandatory For a Dependent Visa
To provide clarity to the information provided, it is important for you to submit official documents along with the SOP For Dependant Visa. The document submission guidelines and requirements are different for different locations. Thus, you must ensure that the documents submitted are as per the prescribed guidelines specific to the country you are applying. However, below is the list of documents that are common for every country:
Dependent Visa For Canada
Reputed for the top-notch and affordable quality of life, multiculturalism and safety standards, Canada is a favourite of many. Therefore, there is a huge rush in the number of applicants and dependents to the country and the dependent visa canada permits you to bring your loved ones to the country with official permission.
Is Your Loved One Eligible for a Canada Dependent Visa?
Canada dependent visa actualizes your family goals by providing them with an authorized entry. The list of relations eligible for the visa is as follows;
Documents to be Submitted Without Fail for Canada Dependent Visa
Background proof documentation : Proving a clean background is necessary to attain the visa.
Documents regarding the information about your passport and travel history: The authorities will surely crosscheck and verify your travel history.
A marriage certificate : It is required to establish the official relationship apart from the details mentioned in the SOP For Dependant Visa.
Other documents or proof to solder the connection : This is mandatory as extra information to strengthen your motive.
Income proof to demonstrate adequate funds : This is necessary to prove that the expenses shall be met.
Fees for the Consulate and a completed application : This is required to meet the Consulate formalities.
SOP for Dependent Visa for Canada : This is the medium that convinces the authorities about your genuine purpose.
The UK is a country synonymous with excellence. With sports, literature, culture, and academics as its glory, the country is much loved by people all over. Thus, it is no wonder that students and professionals choose the UK over any other, and dependent visa UK makes your loved ones eligible to visit.
Can anyone apply for a UK Dependent Visa?
Only a few relations are eligible to gain the dependent visa UK. As per the protocols, you are allowed to bring the below-listed ones as dependants;
Documents to be Submitted for UK Dependent Visa
Proof of relationship : You can attach a marriage certificate, photos or any other proof.
Valid passport : A valid and attested passport of both applicant and dependent.
Proof of financial means: This is to prove your financial eligibility to stay in the UK.
Details of any previous immigration applications: To prove the existence or absence of any prior immigration application.
Biometric information: Fingerprints and photographs are to be submitted under this aspect.
Proof of paid spouse visa fees : Here, the receipt related to the confirmation of visa fee payment has to be submitted.
Proof of accommodation : This is to convey your accommodation details while in the UK.
Certificate of a criminal record : This certificate has to be submitted to prove your clean background.
UK visa application form : The application form will decide the fate of your genuine efforts to gain the dependent visa UK.
Could I apply for a USA Dependent Visa?
The dependent visa for USA fulfils your wishes to make your family close to you. However, there are some restrictions regarding the dependents eligible for the same.
Documents Needed to Obtain a USA dependent visa
Passport & travel history: Authorities require top-bottom information about your travel history.
Documents for Background Check : Your background should be cleared and verified on a first-hand basis.
Documents of Spouse/partner : Documents like a marriage certificate or others are required to prove the connection.
Income proof of sponsor : This is mandatory to convince about the stable financial background to support the stay.
Application & consulate fees : Submitting the completed application and the receipt of the consulate fees is of utmost importance.
English language skills : Documents to prove that your communication skills are apt to stay in the country.
Dependent Visa For Australia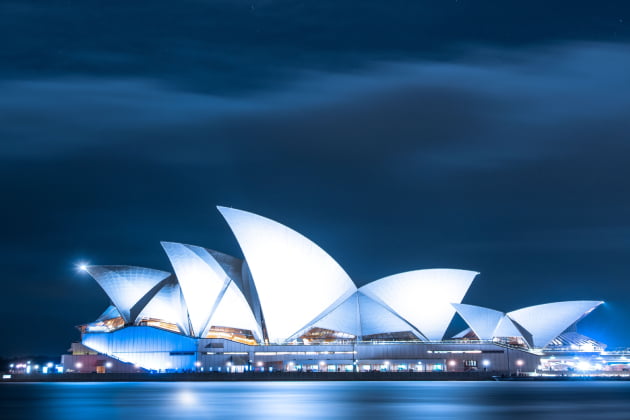 Australia is another popular destination amongst students and professionals as a perfect place to complete their goals as well as bring their families safely. The liveable cities, natural beauty, breathtaking beaches and moreover, the guaranteed safe and sound surrounding is all you need to rely on the country and attain a dependent visa in Australia.
Who is eligible for an Australia Dependent Visa?
As much as the country is famous for its safety, culture and convenience, it is mandatory to check whether your relations are eligible to attain the dependent visa Australia. Below relations enlisted are eligible;
Required Documents for Australia Dependent Visa
This is applicable for student visa holders who wish their families to accompany them.
Applicable for students who wish to take their family after starting the course.
Once again applicable for students to claim their course, completion date and if all the requirements are satisfied from your side.
This is to prove your ability to financially support the dependent members. 
Evidence to prove that you have a genuine and official relationship with the dependants. 
If children are accompanied, proof of their age must be provided. 
To prove that the healthcare aspects of the dependants are ensured and sorted.
Dependent Visa For New Zealand
Famous for Sauvignon Blanc and Pinot Noir, New Zealand is a small island that is a quiet and serene place fit for the safety of your family. Additionally, the country is known as the 'home away from home' for many skyrocketing the number of applicants for student visas and dependent visa New Zealand. 
Who qualifies for a New Zealand Dependent Visa?
Now you can make your family within your proximity as well as make them enjoy the beauty of the country as well. Spouse, civil union partner (the couple must have been residing together for 12 months or more, including same-sex couples) and Children of 19 years of age or below, unmarried are considered as dependents. Additionally, for couples, the following should be ensured;  
Documents to be submitted for a New Zealand dependent visa
Valid passport : An attested passport valid for three months beyond the period of stay is required.
Completed Visa Application Form : Completed application form consisting of all the required details.
Application fee payment receipt : The receipts of the fee paid and settled.
Health insurance receipt : Receipts to prove that the health insurance part of dependants is sorted.
Health and Character certificates : To prove your genuine intention for the brief stay.
Bank statements/credit cards statement : Bank documents to prove financial stability of at least INR 2.10 Lakhs.
Relationship certificate : Marriage certificate or guardian certificate to prove the relationship.
Dependent Visa For Germany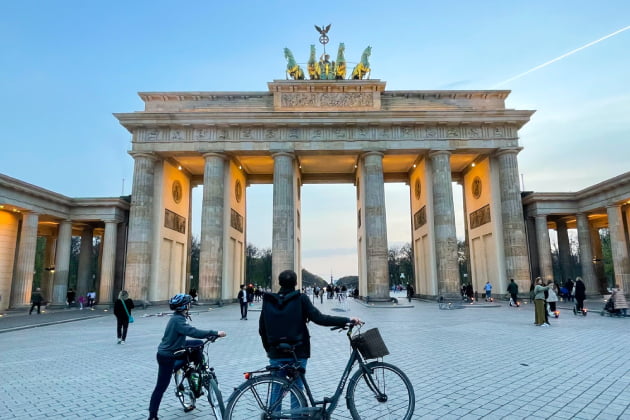 Germans are well-reputed for their cultures, acceptance, love to live in harmony and their car craze. Home of prestigious universities and organizations, Germany is widely known as one of the less expensive countries to visit and travel to. Considering such affordable rate scenarios, the number of applicants for visas, including dependent visa Germany has increased nowadays. 
Who qualifies to apply for a Germany Dependent Visa?
Below are the only relations strictly accepted and eligible for the dependent visa Germany and find out of your close ties fall in the category;
Documents to be Furnished for Germany Dependent Visa
To ensure more credibility and genuineness of the motivations.
This shall provide more strength to your stay and background. 
To prove the genuineness of the relationship, attach as much information as possible.
The German language is a must, so submit adequate documents to prove it. 
To prove the legal relationship and nationality of the parents. 
To prove the age of the dependant. 
This has to be provided only in case the minor is adopted.
This is applicable only if the parents are divorced.
Applicable only in the case where one of the parents has passed away.
Can be used to prove the age of the dependant. 
Dependent Visa For France
France is one of the leading economies of the globe with a glorious name in fashion and culture. Its rich history as a lesson in academic institutions and ongoing rule in the global arena have only attracted international students and professionals. Therefore, there is no wonder regarding the increased numbers of dependent visa France applicants as well. 
The Eligibility List for a France Dependent Visa?
Check out the entries made below and see whether your relations are eligible to avail dependent visa France. 
Documents Required for France Dependent Visa
Photographs in passport format is required to prove the genuineness of the application. 
Make sure to submit a fully completed and precise application form. 
Valid passports to prove the nationality of the dependents. 
You have to prove that financial obligations are fulfilled. 
This is to promise that you have a clear background. 
If applicable, submit older visa documents without fail to prove the genuineness of your motivations.
Dependent Visa For Ireland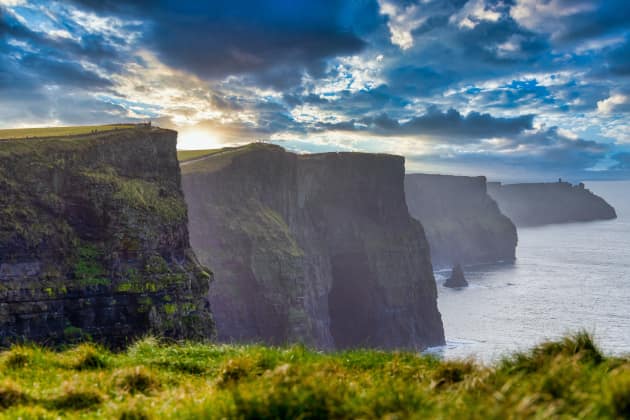 Emerald Island, St. Patrick's Day, Shamrocks, Irish Coffee and the list is just endless about the attractive aspects of Ireland. Hailed as the only country with a musical instrument as the national symbol, the country resembles and radiates calmness, provoking international students and professionals all around to visit Ireland and make their families also accompany them through dependent visa Ireland.
Is Everybody Eligible for a Ireland Dependent Visa?
Below are the relations lucky enough to enjoy the beauty of the country and the beauty of your proximity.
Documents To be Submitted for Ireland Dependent Visa
Original Passport :The passports should be valid for at least 12 months after the intended date of departure from the country following visits.
Previous passports : All previous passports to check travel history, rejections etc.
Two recent photographs :Make sure that the photos are not older than six months.
Visa fee : Receipt showing the settlement of the visa fee should be submitted.
Letter of invitation : A letter of invitation from those requesting your stay must be attached.
Birth Certificate :This is applicable only if a child below 21 years is accompanying.
Marriage Certificate :This is important to prove the relationship between the dependant.
How are Dependent Visas classified?
Dependent Visas can be categorized into Temporary and Permanent Visas.
A Permanent Residency or permanent visa is an authorization to travel, stay and settle permanently in a country. One holding this shall become eligible for social security, healthcare and all other country-specific facilities and benefits. All those who have travelled and stayed for a period of time can seek permanent residency, and in some nations, these can automatically lead to permanent citizenship. 
Temporary visas allow you to visit the country on a short-term basis. In short, those who are visiting the country for a certain period without full citizenship like those visiting for only study or other specific purposes, are temporary visa holders.
Are you clear and confident about all the processes and requirements to achieve your dependent visa?
Using the tips and information in this blog, about how to apply dependent visa and dependent visa sop bring your family ties close to you and never initiate a chance for a long distance. 
We are thrilled and eager to hear from you about the blog and your questions and suggestions. 
Feel free to comment below!