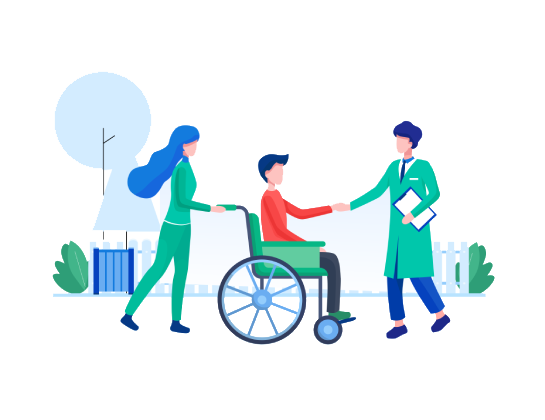 Nursing Letter of Recommendation
Are you a registered nurse looking for a job switch? Or have you been requested by your colleague to help him/her with their job hunt?
Either way, you are at the right place. Though the demand for nursing practitioners has been consistently on the rise, the competition is at its peak. Hence, our writers have created this writing guide to help you obtain and write the perfect letter of recommendation. We have included tips, guidelines, and step-by-step processes that you can follow in addition to a sample. So let's get started then?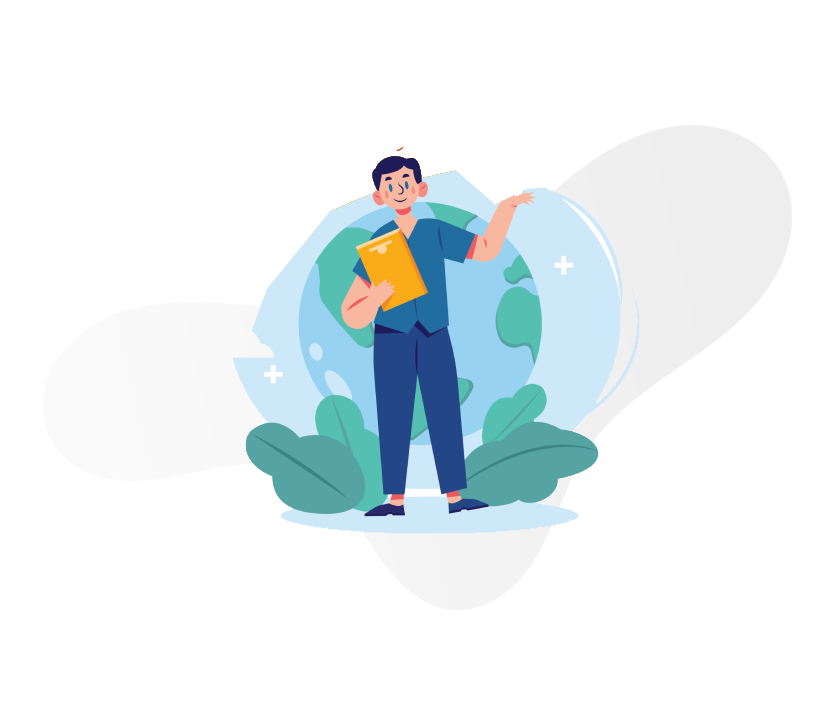 What is a Nursing Letter of Recommendation? Why is it important?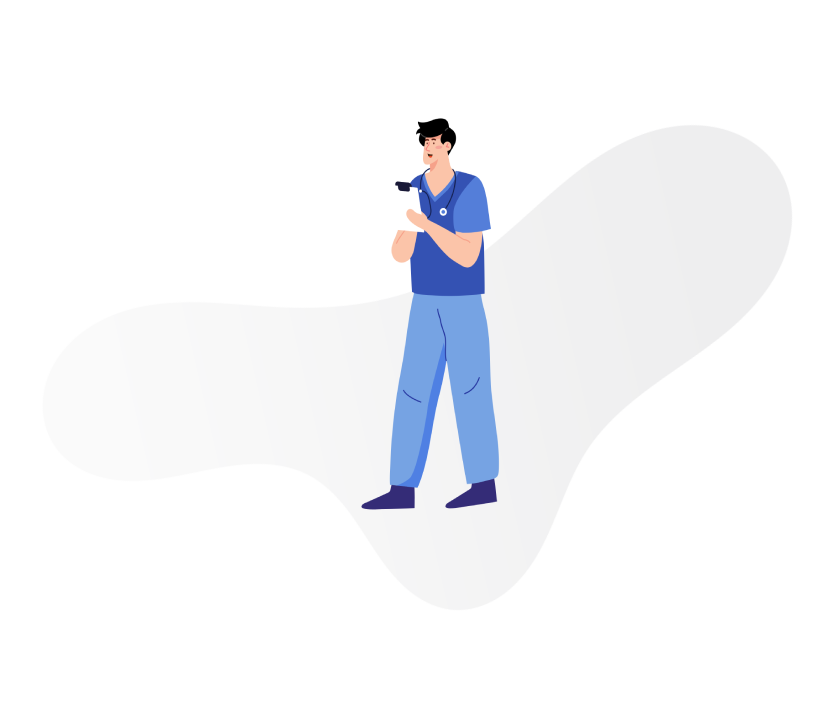 Nursing Letter of Recommendation - Sample

What is a Nursing Letter of Recommendation? Why is it important?
A reference letter for nurse can make all the difference in your college application or while switching your job. It is a document that will give the reviewer an account of your clinical skills, knowledge and your behaviour. It provides the reader insights into your workplace ethics, attitude, beliefs etc that goes beyond what an application form or resume can offer.  Thus, by producing a strong recommendation letter, you will stand a higher chance in nailing that job or admission. 
Questions You Should Answer Before Writing Your Recommendation Letter For Nurses
Let us first learn what you need to know before you start with the reference letter for nurse:
Why are you asked to draft the reference letter?
The first significant point is the purpose of the letter. You have to discuss with the nurse and learn the details related to the job opportunity or academic programme they are opting to pursue. This will cover information related to eligibility criteria, application deadline, organisation/institution, writing format etc.
What is the academic/professional history of the nurse?
Now you need to gather the information related to the candidate. Ask him/her to share their resume or academic transcripts. Thus you will have a fuller picture of the applicant's record of professional achievements which you can add to the letter.
What are the key areas of strength?
A reference letter for nurse should portray the skills and positive traits that the applicant is bringing to the table. In this way you can highlight the worthiness of the candidate for the opportunity in question. 
Are there any specific examples or incidents you can add to the letter?
Your recommendation letter must include solid evidence that narrates your potential. Hence, the referee must be informed of at least two specific examples that they can include to prove the eligibility of the applicant. 
What Should A Nursing Letter of Recommendation Include?
You can use these elements to structure a perfect reference letter for nurse:
Salutation
A professional greeting to the recipient is significant in a reference letter. Normally, it is addressed as "To whom it may concern". Speak to the applicant and learn about the reviewer's details before you start. 
Introduction
Start with a formal introduction of yourself and the purpose of the letter. Then you can describe your relationship with the applicant. This must be done in not more than 2 or 3 sentences. 
Body
Your recommendation letter must include up to 2 or 3 paragraphs to describe the character of the applicant. This is the opportunity for the referee to match the eligibility criteria with the applicant's skill set. You should also add anecdotes and instances to back the claims made by the recommender. 
Conclusion
Now you can summarise and re-emphasise your support for the applicant's calibre. You can also express your openness for further discussion about the recommendation by providing your contact information. 
Formal Signature
You can sign on the hard copy and scan it or add the digital signature at the end. This depends on the submission process which you need to learn from the applicant.

Nursing Letter of Recommendation - Sample
We have attached a nursing letter of recommendation example for giving you a clear image:
March 31, 2023
Dear Ms Warner,
I am delighted to write this letter to recommend Jackie Rudgers to your nursing cohort. I have directly managed Jackie for the past four years at WellBeing Hospital. She is one of the assets of our nursing crew and my interaction with her was beyond professional dimension.
Jackie graduated from ABC University and was born ready for her first day of work. While her training session was half way through, we had to attend to an emergency. Jackie did not panic and seamlessly immersed herself into the protocols. Her clinical acumen and skill set distinguished her from the rest of the freshers. Over the years, she has been consistently bettering these capabilities, making her the most popular and regarded addition of WellBeing. 
Recently, while Jackie was helping with the documentation, she was sharp to hear the patient's gasp for help from the surgical ward. She immediately informed the doctor in charge and assembled the fellow nurses to keep the patient steady and calm him down. She was successful in her attempts and was highly appreciated by the patient for her quick decision making skills. 
I am certain that Jackie would be the perfect fit for the supervisor role at Sunrise Hospital. I hereby recommend her candidature and wish her the best for her future endeavours. Please do not hesitate to connect with me in case you have further queries. 
Sincerely, 
Megan Robert
Nurse Manager 
WellBeing Hospital 
888-888-8888
megan.robert@wellbeing.org 
Download More LOR Samples PDF
Write your LOR in 6 Steps
We have broken down the process of writing a
nursing recommendation letter
:
Discuss and spend time with the applicant

Do your own research to dig deeper

Go through every input provided by the applicant

Start writing 

Proofread 

Share the letter in the specified format
Who Is Eligible To Write Your Nursing Letter of Recommendation?
Your reference letter can be drafted by anyone who has mentored your academic or professional journey. This includes your:
Professors 

Teaching and research assistants

Preceptors

Employers

Supervisors

Academic advisors

Hospital administration staff

Heads of department, etc.
Dos and Don'ts in your Nursing Recommendation Letter
Follow the structure or format if specified

Provide evidence to confirm your claims

Use a polite but enthusiastic tone

Add only relevant details
Include unverifiable or untrue information
Use flowery language
Wait till last moment to write
Share without running spelling and grammar check
Tips for Writing Your LOR
Stick to the specified format or use a business letter format

Your letter should be of a maximum 400 words

Keep the referee updated about the applicant's goals

Add contact information for the reviewer's cross-reference

Provide precise details and prevent using vague sentences
By now, we believe that you have got the essence of what a nursing recommendation letter looks like. Be assured that by following these tips and steps, you can easily draft a good reference letter to endorse the profile of your colleagues or students. 
If you are the requester of the letter, you can share this guide with your referee today! Let us get started!