Recommendation Letter For Promotion
Looking for a boost in your career? Or are you a reporting manager who is looking to improve the effectiveness of your junior's application for internal promotion?
Either way, consider your prayers answered. Our team of experienced writers have prepared a consolidated writing guide to write a convincing letter of recommendation that will earn you that promotion. You will also find a sample recommendation letter for promotion below, which you can refer to before you get started.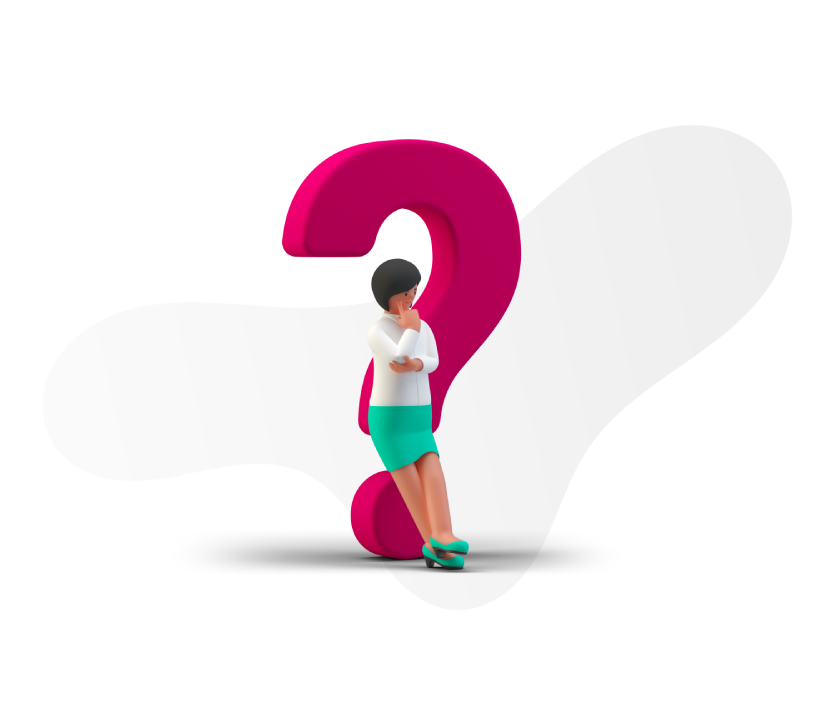 What is a Recommendation Letter for Promotion? Why is it important?
Recommendation Letter For Promotion - Sample
Write your LOR in 6 Steps
Dos and Don'ts in your Recommendation Letter For Promotion
Tips for Writing
What is a Recommendation Letter for Promotion? Why is it important?
To support your application for internal promotions, you might be required to submit reference letters written by your managers. This is for a better view of your achievements at work and specifically to learn your work culture from someone who has supervised you.
A powerful recommendation letter can provide the right push to senior managers and the HR department in deciding your eligibility for the promotion. By citing examples of your core values and personality traits, this document might be your way up the ladders.
Questions You Should Answer Before Writing
Let's see what questions you need to answer before you get started on your recommendation letter for promotion of your juniors:
What are the details of the job opportunity?
You should first discuss with your junior and gather all information related to the job role. Gather all required input including website of job post, eligibility criteria, application deadline and so on. By writing in consideration of these key points, you can write a strong letter for recommending your junior.
What are the academic qualifications of the applicant?
Now you need to delve into your colleague's profile. You can request him/her to share all the certificates and documents that proves their academic qualification for the job. 
Are there any specific skills that match the criteria of the desired job opportunity?
You should be aware of at least 2 – 3 key skills that make the applicant the perfect candidate for the job. This can be further emphasised by providing proof from real-life scenarios. 
Does the applicant have any specific achievement in his/her current role?
These special achievements include any awards, recognition or project delivery in the current job role. Mentioning these details will give the reviewer an idea about the applicant's potential and how the same is reflected in their current role.
What Recommendation for Promotion of Employee should include?
The employers look for the following details in a reference letter for a promotion:
Applicant's name 

Applicant's work behaviour

Skills of the applicant

Notable achievements of the applicant

Specific examples 

Your recommendation

Your contact information

Recommendation Letter For Promotion - Sample
Roza Fernandez
Team Lead – Social Media
098-765-4321
March 27, 2023
Timothy Rainer
Head of Human Resources
Dear Mr Rainer,
I am Roza Fernandez and I am a Team Lead of the Social Media team at the LA division of Smart Solutions. I am submitting this letter of recommendation to support the application of Jay Turner for a promotion as a senior social media manager. Over the course of the past three years, Jay has been working closely with me and reporting to me in his capacity as a social media manager. I have observed his growth in both professional and personal fronts and hence, believe he is the right fit for the job.
Having joined my team as an intern, I am impressed by the technical skills that Jay worked on consistently. His skill in content optimisation and social media analytics has driven up our account base of six of his clients in the past two quarters. The tangible results in his projects such as Smart Point, Smart Goals and eSmart makes him a valuable asset to the team.
I believe that his diligence and close eye for attention are his key strengths. Jay works primarily in editing and proofreading social media content of our clients. He has also undergone the training for data analysis in the previous quarter and today seamlessly tracks the engagement rates and provides informed counsel to our clients. 
Jay is also a continuous learner and possesses the positive attitude that brightens the team. He started off with a slow pace which he consistently worked on to become one of the quickest team members that I can rely on. Jay is one of my star trainers, who assists me in onboarding interns. Besides work, he is a cheerful person and a mature leader. Jay is also an enthusiastic member of the party planning committee.
For the above-mentioned reasons, I am endorsing the candidature of Jay Turner for the role of Senior Social Media Manager. Please feel free to get in touch with me if you have any queries related to Jay or his role in the team.
Sincerely, 
Roza Fernandez 
Download More LOR Samples PDF
Guidelines for Using Samples
While referring to the samples, you will learn that a
recommendation letter for promotion
includes:
Header – A header includes the recipient and referee information together with the date

Introduction – The introductory paragraph must have a salutation. You should use this paragraph to introduce yourself and vividly describe your relationship with the candidate.

Body – This portion must be utilised to indirectly address the eligibility criteria of the job and highlight the leadership skills of the candidate. You can do this by giving concrete examples from the workplace and by narrating achievements of the applicant. 

Conclusion – Provide your recommendation and close off with your signature. You should also provide your contact information. 
Write your LOR in 6 Steps
You can follow these steps to write the perfect LOR for promotion:
Assess your eligibility as a referee

Conduct research and learn about the job position

Mention the recipient's name and job position

Mention the details related to your position and credentials

Introduce the applicant and explain why they are fit for the promotion

Finish off with a conclusion and your contact information
Who Is Eligible To Write Your Recommendation for Promotion of Employee?
Your recommendation letter for promotion must be written by your supervisor or reporting manager. It can be submitted as a personal reference or a professional letter provided that it furnishes the reviewer with insight into your workplace behaviour and performance.

Dos and Don'ts in your Recommendation Letter For Promotion
Research thoroughly

Structure it well

Provide examples

Proofread
Rush into writing

Write generalised statements

Provide false information

Make it too long
Set a positive tone to the letter

Refer to samples, but do not copy as is

Match the eligibility criteria with applicant's skill set

Be specific and provide proof of your claims
Our writers have compiled this guide to help you learn about letters of recommendation for getting that promotion you deserve. What are you waiting for? Start creating a spreadsheet and share this guide to your referees together with your request for a promotion justification letter.