Letter of Recommendation for Dental School
Are you aspiring to join a dental school? Wondering about your letters of recommendation?
Well, consider your prayers answered! We have prepared this writing guide to help both applicants and referees gain a fair understanding of dental school LORs. As you scroll down, you will come across steps, tips, and guidelines that will enable you to comprehend the formats, samples, and process of preparing a reference letter for dental schools.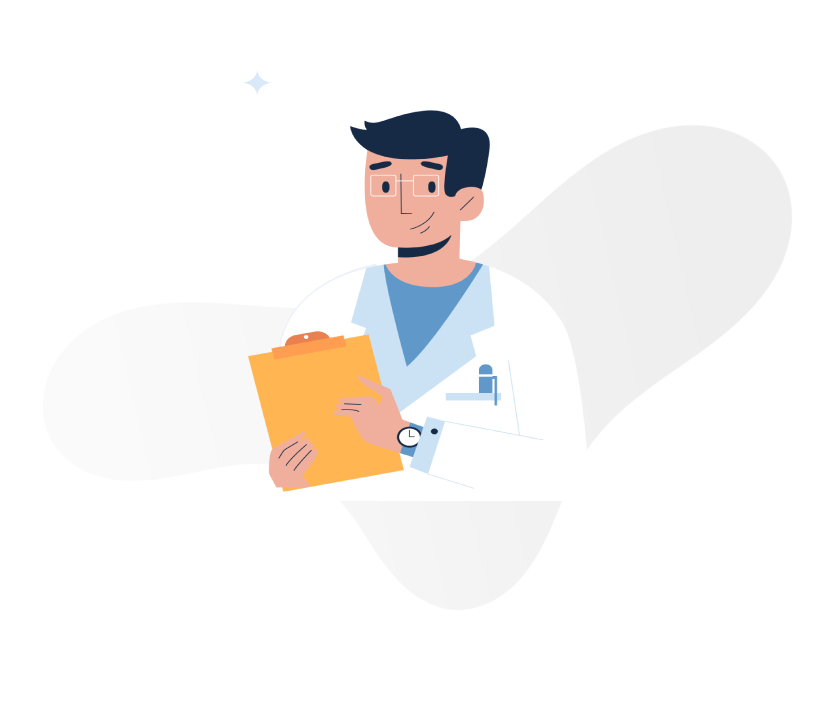 What are Dental School Letters of Recommendation? Why is it important?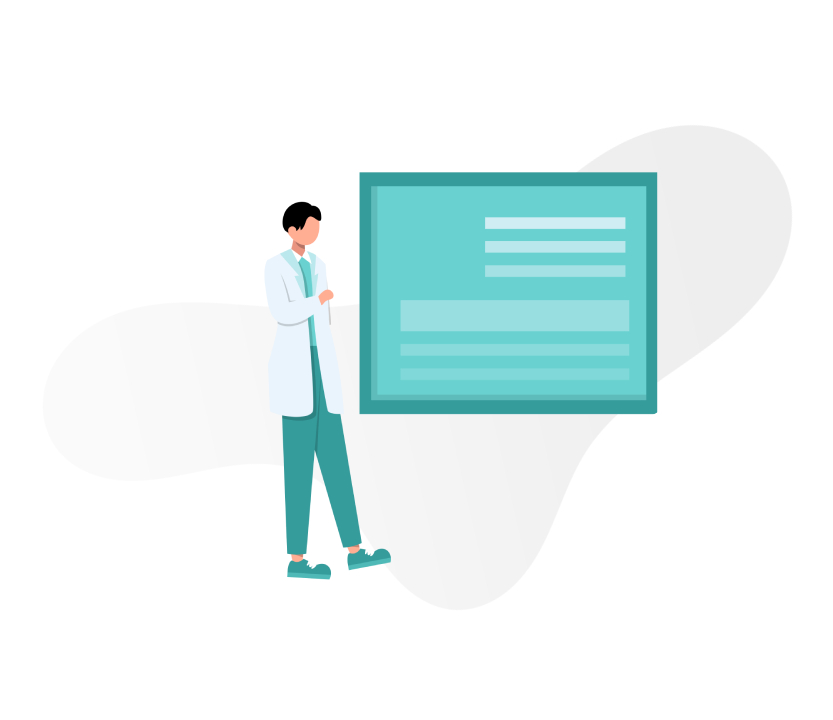 What Do Dental Schools Look For In Letters of Recommendation?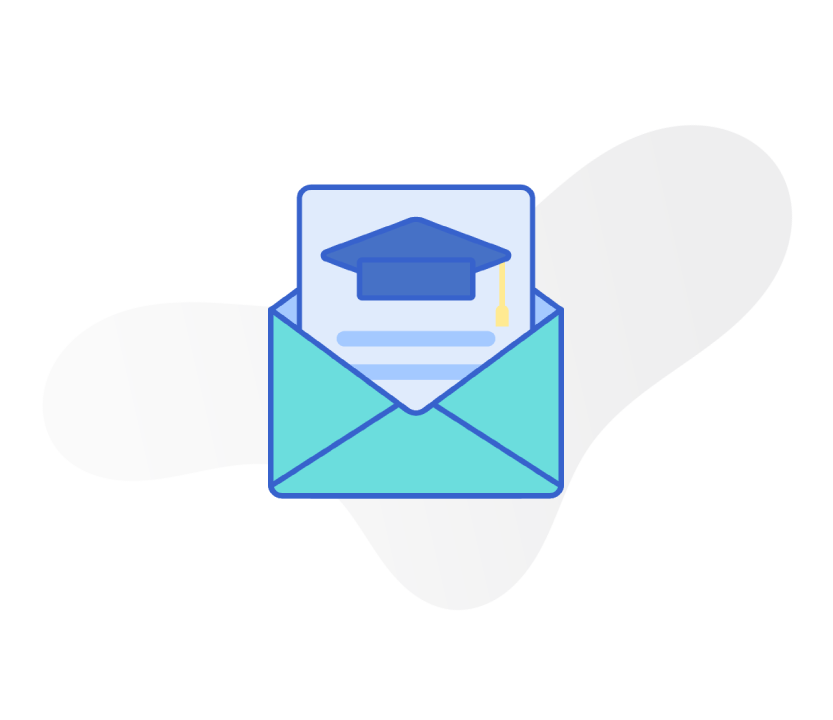 Write your LOR in 7 Steps

What are Dental School Letters of Recommendation? Why is it important?
Dental practice is one of the most elite professions and hence admission processes are designed to filter the best of the best talent. Dental schools mandate applicants to produce reference letters in order to gain a third person perspective into the application. It is also called as the Letter of Evaluation which can be of three types:
Individual letters
These are the most common reference letters written by individuals like professors, employers, dentists, etc. 
Committee letters
These letters are written by a committee advisor to represent the observation of the school regarding the applicant. You can submit the same if the university permits.
Composite letters
These letters are similar to committee letters, but however, the other members of the committee add their individual notes about the applicant. 
There are various reasons how these letters of recommendation for dental school can benefit the applicant:
The admission officers can verify the credibility and authenticity of your claims in your resume and the personal statements. 

You can emphasise on your skill set and potential to contribute to the university.

The referee can give the reviewers an outlook of your beliefs and interests through a reference letter. This can help you stand out from the thousands of applications.

Your interpersonal skills and team working abilities can be portrayed through examples of your performance under your referee. 

You can also give an account of your non-academic activities and accomplishments to round your profile. 
Questions You Should Answer Before Writing
Before you start writing letters of recommendation for dental school, you consider this questionnaire carefully:
Which university or college is the applicant planning to join?
Your first query must be related to the reference letter regarding the university. Discuss with the student about the academic program, eligibility criteria, application requirements, etc which is the primary reason for producing reference letters. 
What is the purpose behind this choice of educational institution?
Now you need to discuss with the applicant regarding the motivation. You can use the information related to the short and long term goals of the applicant. This will create a good impression in the reviewers minds as the applicant displays clarity in vision.
What are the academic credentials of the applicant?
You should also learn about the applicant's previous education and profession. By understanding the applicant in a deeper sense, you can provide more strong and convincing reference letters. 
Are there any specific skills or characteristics that you can highlight in the reference letter?
On learning the eligibility criteria of the university you need to jot down the positive skills and traits of the applicant. By elaborating them with concrete evidence from the relationship between the referee and the applicant, the admission officers can cross check the claims of the applicant's resume and personal statements. 
What are the submission instructions specified by the university?
Now you need to discuss with the student about the process of submitting the letter of recommendation. On adding the name and the email of the referee in the ADEA AADSAS portal, an email is sent to the referee to submit the reference letter online. You should also be aware of the writing format, submission deadlines, etc. 

What Do Dental Schools Look For In Letters of Recommendation?
The main elements of the applicant that admission officers keep a close eye for in dental school letters of recommendation are:
Work ethics

Character traits of the applicant

Technical knowledge

Aptitude 

Applicant's interest in dental studies

Any specific achievements that will ensure applicant success in dental school

Volunteering or shadowing experience

Relationship with the referee

Official letterhead of referee
Letter of Recommendation for Dental School - Sample
We have prepared a sample dental school letter of recommendation for your reference:
Dear Admissions Committee,
I am writing this letter to recommend the candidacy of Alesha George for the dental program delivered by Richtown University. I am Steve Mathew and I have been associated with Alesha, in the role of a mentor, from her fourth semester of her undergraduate studies. 
I was assigned as the Microbiology and Biochemistry professor for Alesha's batch during their second and third year. I have observed her as a bright student who displayed keen interest in research and practical learning. In her fourth semester, she requested me to supervise her research project on analysing the bacterial profile of saliva under various circumstances. This was the first time Alesha expressed her inclination towards oral and dental sciences.
In her sixth semester, she studied various samples of drinking water and how this extent of chemical contamination can worsen the state of oral health. I was excited to learn about her decision to pursue dental sciences as her next career step. Throughout our close interaction I have observed that Alesha possesses the skills required to become successful in the domain of dentistry. She has displayed excellent laboratory etiquettes and exemplary motor skills during laboratory sessions which can be applied in dental practice. 
Alesha has a sharp mind with a close eye for attention. As a chemistry teacher with more than a decade of meeting young people, I have seen very few like Alesha who have clear cut vision. Besides academics, she was the Secretary General of the Women's Club at St Michael University of Sciences. Alesha conducted various training sessions to empower female students to take up STEM careers and formed a club called Young Dentists' Association to orient aspiring dentists. 
On the grounds of these facts, I am guaranteeing Alesha is the perfect candidate for your dental program. She has the willingness and the capability to make an impact in the world. I am certain that the offerings of your elite program will enable Alesha to transform into a professional dentist and ease the pain of many. 
Sincerely,
Steve Mathew, PhD
Professor
St Michael University of Sciences
222-222-2222
mathew.steve@smus.edu 
Download More LOR Samples PDF
Guidelines for Using Samples
After going through various
sample dental school letters of recommendation
you would have learned the format that goes a follows:
Use a formal letterhead 

Add the salutation 

Use introduction to establish your relationship with applicant

Body paragraphs must portray the skills and traits that makes the applicant suitable for dental school

Add enough amount of evidence to increase authenticity

Conclude and summarise 

Add signature and contact information after closing

Write your LOR in 7 Steps
You can draft a strong
letters of recommendation for dental school
by following these simple steps:
Speak to the applicant

Gather all relevant inputs related to the applicant

Research on the university and their writing instructions

Sit down and structure the letter to match the eligibility criteria of the university

Start writing 

Edit and remove any spelling or grammatical errors

Submit before deadline 
Who Is Eligible To Write Your Dental School Letters of Recommendation?
The most preferred referees to draft LORs for dental school are as follows:
Reference letters from faculty instructors in science field

From an employer or academic mentor who you have close relations with  

A dentist who you have shadowed in the past
However, these vary from universities and hence, you need to pay close attention to the guidelines on who to choose as a referee. 
Dos and Don'ts in your Letters of Recommendation for Dental School
Tips for Obtaining Strong LORs
Applicants must waive their right to view the reference letters

You must choose your referee very carefully and keep back up referees

Give them ample amount of time to write the letter

Provide them with all your submission documents 

Refer to sample reference letters 
We believe that you are aware of letters of recommendation from the context of dental schools. Our writing guide is enriched with tips, guidelines and a sample to help you better understand the format and process. You can share this guide to your referees to help them draft you a powerful letter of recommendation for dental school.