Are you wondering about your residency program?
Are you looking for help in writing your recommendation letter for the same?
Our writers have got your back! We present to you the writing guide that includes everything from a step-by-step process to CaRMS Reference Letter sample to help you. Our team has extensive experience in drafting convincing letters of recommendation and has compiled this guide to reflect the same. So let's get started?
What is a CaRMS Recommendation Letter? Why is it important?
What Admission Officers Look For In CaRMS Reference Letter?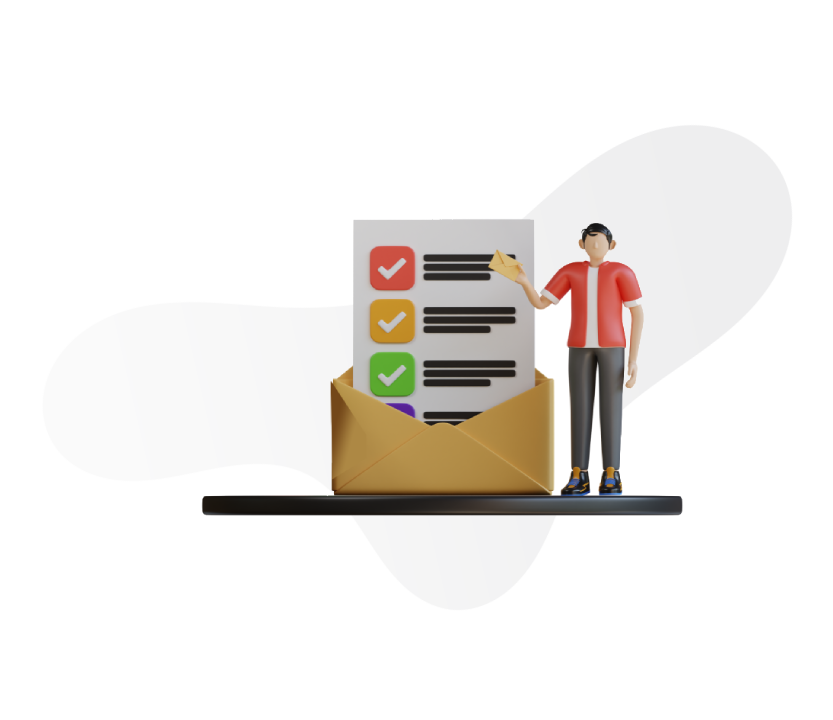 Write your CaRMS LOR in 6 Steps
What is a CaRMS Recommendation Letter? Why is it important?
In Canada, medical students apply for residency programs through an online portal called Canadian Resident Matching Service (CaRMS). On entering your information and confirming your preferences, you are called for interviews. Then you can rank the programs after which the algorithm takes over to match you to the program. In order to be selected for the interview, you are required to submit various documents which include reference letters. 
These reference letters can be the gateway into getting an interview call. It is aimed to give the program directors a deep insight into the students' profile. It is from a third-person outlook and a strong reference letter is a true account of your academic/professional journey. In order to stand out of the thousands of applications, you need to place emphasis on why you are the most eligible candidate for that particular program.
Questions You Should Answer Before Writing
Drafting a CaRMS reference letter will require you to have the following inputs:
Am I the right person to draft this reference letter?
If the referee feels like he/she is not close enough to the student and does not have enough input on the student to provide a recommendation letter, the referee should decline the request.
What is the student's preferred choice of speciality?
If you have not turned the student down and you are looking to write, first learn about the residency program. This includes details about the university, the program requirements, etc that must be considered before writing.
What are the academic/professional achievements of the student?
Now you should delve deeper into the student's profile and learn about the student's journey so far. You can ask the students to share resources like resume, personal statements, USMLE scores etc. 
What are the specific guidelines that I need to consider?
You need to conduct enough research from your end to learn about the specific formats. You can check the program portal and brochure of the university to learn about these specific details.
Are there any particular incidents that can demonstrate the student's eligibility?
Now you need to gather a few anecdotes or recall instances where the student has displayed positive traits. These can be more powerful in convincing the programme selection councils than mere adjectives. 

What Admission Officers Look For In CaRMS Reference Letter?
The CaRMs recommendation letter must display the qualities of the student that range from:
Problem solving skills

Patient care and management 

Communication skills

Clinical behaviour and knowledge

Professional accountability

Discipline and motivation etc.
CaRMS Recommendation Letter - Sample
We have attached a CaRMS Reference Letter sample below to give you a clear picture:
April 3, 2023
Dear Program Director,
I am delighted to write this letter to recommend Ms Amy Jones to your prestigious Orthopaedic Surgery residency program. I have known Ms Jones as a passionate and diligent student for the past four years at McGill University. Throughout her undergraduate studies, she has earned various honours and I believe she will be an asset to your residency program. Her close eye for attention and dexterity makes her an exemplary surgeon and a budding professional in her area of interest.
My first interaction with Ms Jones was in her first year of medical school where I led the surgery session. She was a part of several surgery groups and I started observing her performance in academic report submission. Ms Jones has a strong urge to learn and she exhibited that quality through her well-researched case study presentations. She is highly popular among other students for being in the top 3% and consistently receives praise for keeping up excellent work in surgery rotation. 
Ms Jones is a motivating factor in various study groups and is known to have a positive aura. She treats everyone with respect and is highly regarded by other faculty members too. She has volunteered at various community hospitals in the orthopaedic operation theatres. Ms Jones also has the bedside etiquettes and patient management skills that puts even the most stressful situations and patients to ease. 
Hence, I strongly recommend Ms Jones to your Orthopaedic residency program without any reservation. Do not hesitate to contact me if you want any further clarifications. 
Please be assured that Ms Jones has not reviewed the letter before the submission to the CaRMS portal.
Sincerely,
Aaron John, M.D.
Download More LOR Samples PDF
Guidelines for Using Samples
On reviewing samples of
CaRMS reference letter
s, you will notice the following points:
The date of writing the reference letter is mentioned

The letter is addressed to the Program Director

You need to write a statement confirming that the student did not view the statement.

At least one of the letters submitted is specific to the program

Some programs may require application support form which should be shared to the referee

The relationship of the referee and the student is mentioned in the introductory paragraph

The letter must include examples of how the student exhibited the skills mentioned in the resume 
Write your CaRMS LOR in 6 Steps
Follow these steps to write a LOR for CaRMS application:
Discuss with the student 

Gather all the information related to program

Review the academic records and professional history of the student

Decide on the format and template as specified

Structure the letter by providing ample evidence

Proofread and submit online or by email
Who Is Eligible To Write Your CaRMS Reference Letter?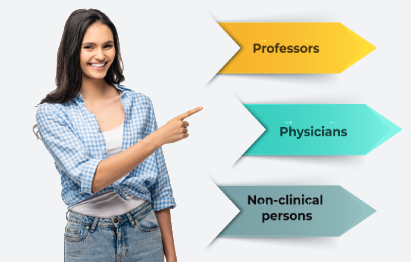 You are requested to submit at least three reference letters. However, some schools allow up to five reference letters. You need to choose someone who knows you closely. You can also choose people from your desired speciality if you are close enough with them. The most preferred referees for CaRMS recommendation letters are:
Professors

Physicians

Non-clinical persons
Look at this checklist we have prepared specifically for your
CaRMS reference letter
:
Confidentiality statement – to confirm that the student has not viewed the reference letter

Date

Duration and nature of the relationship between student and referee

The referee's assessment of the student 
Dos and Don'ts in your CaRMS Recommendation Letter
We have rounded up a few tips to help you write a strong
CaRMS Reference Letter
:
Keep it concise and try not to exceed one page. 

You should use a professional tone 

Stick to the predetermined format or use formal business letter template

Go through samples but do not copy it as is

The letter has to include authentic feedback with specific details
As you have come to the end, we believe that this guide was all you needed to write a CaRMS Recommendation Letter. We assure you that by reviewing these points you should be able to write a convincing reference to endorse your student for a residency program.