Character Letter of Recommendation
Letter of Recommendation for Character is one way of validating your good behavior in various circumstances. If you have been looking for ways to draft one, we got you! Our writers have perfected their expertise in this arena and have prepared a guide to help you draft one too! 
Below are the key points to be noted while writing a Character Letter of Recommendation. As you scroll, you can also find a character reference letter sample which will help you understand better. 
What is a Character Letter of Recommendation? Why is it important?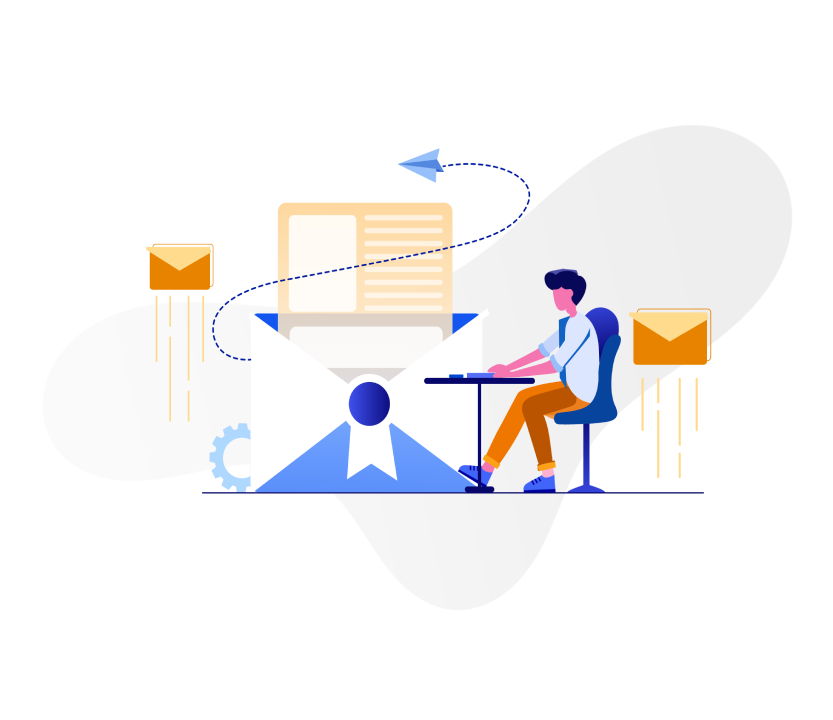 Character Letter of Recommendation - Sample
Write your LOR in 6 Steps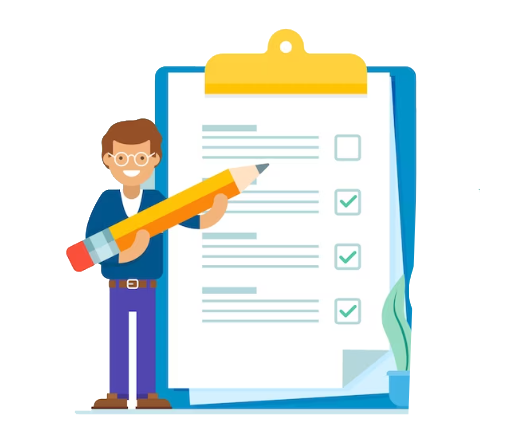 Final Checklist
Dos and Don'ts in your Character Letter of Recommendation
Tips for Writing
What is a Character Letter of Recommendation? Why is it important?
A character recommendation letter is drafted by someone who is closely associated with you and is aware of your skills and capabilities. This document highlights your character and is mostly required while applying for a loan, joining an organisation, for college application or even while moving houses. 
Hence the character recommendation letter is also called a personal reference letter. This means that you can even ask your friend to write a letter to endorse your character. 
Questions You Should Answer Before Writing
Now before you start writing a Character Reference letter, you need to discuss the following with the recommended:
Why does he/she need a Character recommendation letter?
First and foremost, you need to be aware of the purpose as to why you are asked to endorse his/her character. Letter of character recommendation is asked for in instances like applying for higher studies, for job applications, loan applications and even while moving houses. 
Are there any specific deadlines or other writing guidelines you need to consider?
You need to know how much time you are allowed to draft a recommendation letter. In case there are submission deadlines to be worried about, you need to plan accordingly. You should also be aware of the mailing address or submission guidelines if any.
What are the academic and professional credentials of the recommended?
In order to write a fully rounded character recommendation letter, you need to go through their resume or educational qualifications. Hence, ask him/her to provide you with the necessary documents that will accelerate the credibility of your letter. 
Are there any incidents/circumstances through which you can portray the character of the recommended?
In order to provide evidence for the character of the recommended, you need to highlight anecdotes. This would create a stronger impression in the minds of the hiring managers, admission officers, landlords and loan officers. 
What Is Looked For In A Character Letter of Recommendation?
The main significance of a character reference letter is the aspects of the applicant from a personal point of view. This is beyond their professional achievements, knowledge or potential. Hence, this letter is quite important for the person sitting on the other end to gain a personal insight into the applicant's profile. 
Character Letter of Recommendation - Sample
Now go through the character letter of recommendation sample below to get an clear idea of how it looks:
123, 9876 Avenue,
ABC County, CA 56789
Dear sir/madam,
I have seen Caren grow up from a sweet little girl to a strong and confident young lady. She is my daughter's childhood friend and her family lives two houses down the lane. She has been working with my baking business for about five years and is my younger son's piano instructor. 
Caren is a highly motivated and hardworking addition to my bakery. Though she joined as a cashier, she does not shy out of grabbing opportunities and taking the initiative. She has helped me with accounts, website creation, online order management and I believe she is a wonderful addition to any team. 
My son, Alfie is very fond of music and waits eagerly for Caren every Wednesday. She is a very patient tutor and a caring sister who helped him prepare for talent shows until this year.
Caren is a compassionate and cheerful person. I believe this opportunity to study at your prestigious university will help her attain her professional development. 
Please do not hesitate to contact me at 123-456-7890 or jessie.maria@smail.com to clarify any queries.
Jessie Maria
123-456-7890
Download More LOR Samples PDF
Guidelines for Using Samples
While referring to the character letter of recommendation sample, you will notice the following format:
Elaborate the nature of relationship with the person and the duration of the same.

State instances that highlight the qualities that make the candidate eligible for the opportunity.

Include a conclusion paragraph emphasising your recommendation. 

Add two pieces of contact information at the end

Write your LOR in 6 Steps
Discuss with your applicant

Gather all the relevant information.

Salutation + Introduction

Body paragraph

Conclusion

Proofread
Who Is Eligible To Write Your Character Letter of Recommendation?
You can ask anyone in your life who has been closely connected to you. Since it's a personal reference letter, this excludes professional reference letters written by employers. This leaves you with professors, counsellors, neighbours, vendors, customers and even your acquaintances. 
If you have volunteering experience, you can ask your project leader or have you been a part of a choir? A dance academy? The list is endless. 
Do you have enough information to write the

character reference letter

?

Did you address the letter properly?

Have you described your relationship with the applicant?

Have you given enough proof to support your recommendation?

Have you added your contact information?
Dos and Don'ts in your Character Letter of Recommendation
Have back up recommenders

Give recommender enough time to plan

Use a formal tone

Proofread
Rush or pressurize the recommender

Be vague and use generic statements

Exceed more than 400 words. 
Our writers have rounded up a few things to be careful about while drafting a
character letter of recommendation
:
Ask the recommender for all the required information

Specific examples add more authenticity to the letter

Provide contact information 

Should be concise and positive

Keep a professional tone and should be business letter format

Proofread carefully for any grammatical or spelling errors
Our team of expert content writers have compiled this guide on how to write a character reference letter to give you the confidence to help your friend, student or team mate. By going through the sample and the guidelines, you can easily draft one provided you plan early. 
Wishing you the best!