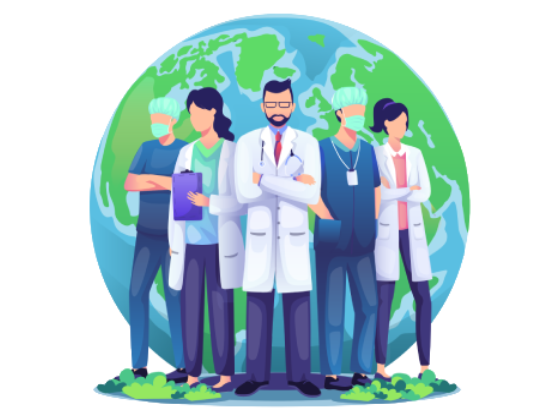 MPH Letter of Recommendation
Are you looking to study public health? Are you worried about your reference letters?
You are in our safe hands! Our team of proficient writers has prepared a complete guide to help both applicants and referees in understanding LOR for MPH programs. We have attached tips, steps, and various key points to be noted while drafting letters of recommendation for public health programs. We have also attached a sample to get you started on your task!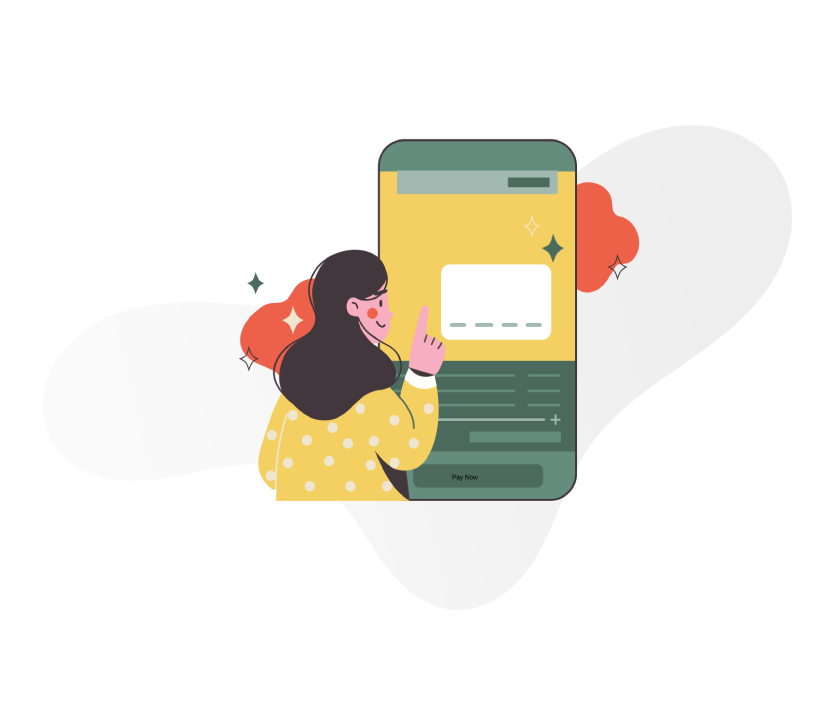 What is an MPH Recommendation Letter? Why is it important?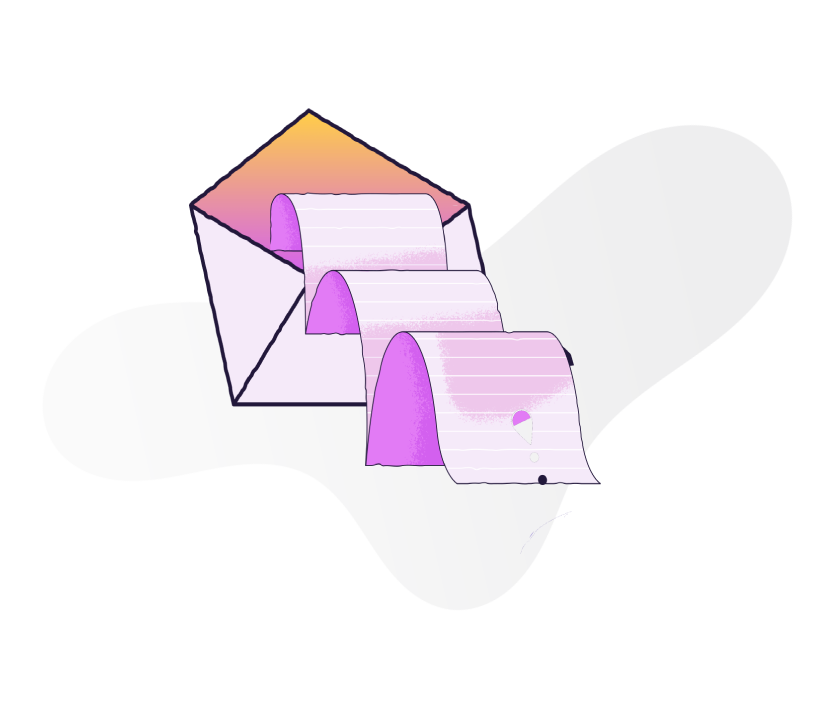 MPH Letter of Recommendation - Sample
Write your LOR in 6 Steps
What is an MPH Recommendation Letter? Why is it important?
A letter of recommendation is a document prepared by a supervisor or senior to verify the skills, potential and experience of a person. Admission processes in schools are very demanding and competitive these days as they want to filter out the candidates thoroughly. 
Your skills and qualities being attested by a superior or mentor is considered to be less biased than other documents like resume, personal statements or application form that are filled by you. Thus, letters of recommendation come to benefit the applicant as it is a first hand account of your academic experience from a third-person perspective. By producing a strong letter of recommendation, you can stand out with your unique skills and create a great impression. 
Questions You Should Answer Before Writing
Here is a simple questionnaire that will help you track the inputs you might need to draft an MPH Letter of Recommendation:
What is the purpose of the LOR?
First you need to clarify the reason why you are requested to draft a recommendation. You should talk with the applicant about the education opportunity, the program requirements, the eligibility criteria, the submission deadline, writing format etc. If you are ambiguous about the purpose, you will not be able to produce an LOR that should directly address the candidature.
What is the referee's credentials to draft an LOR for MPH?
As you go through the guidelines for writing LORs for public health, you will understand your eligibility to draft one. If your qualifications or interests do not align with the public health domain or if you think that you have difficulty in recalling your relationship with the applicant, decline the request. If you have agreed to write, you should mention your qualification to attest to the applicant as it will increase the authenticity of the reference letter.
What is the academic and professional background of the applicant?
You should also know about the applicant's history of both academics and job experience. You can ask the applicant to share resources like personal statements, cover letters or a resume to track how the applicant has been moving in terms of career trajectory. 
What are the skills, qualities or achievements that the referee can attest to?
Sit with the applicant and discuss the eligibility criteria set by the university. Matching the same, you need to list those skills that will merit the application and present the applicant as an eligible candidate. 
Any additional stories or instances that the applicant wants to highlight?
In order to prove the potential of the applicant, you can use the help of anecdotes. They are more effective than words and hence, by citing examples of how the applicant has previously displayed the skills make for a strong LOR.
What Admission Officers Look For In Letter of Recommendation for Public Health Program?
The reviewers of MPH Recommendation Letters are looking for the following skills in the applicant:
Communication skills

Ability to work with teams

Analytical and problem solving skills

Leadership and organisational skills

Managerial and technical acumen

Sense of accountability and work ethics

Empathy for others

MPH Letter of Recommendation - Sample
Now take a look at the sample letter of recommendation for Masters in Public Health:
April 6, 2023
Sunbright University
Sometown, ABCCountry
Re: Letter of Recommendation for Mr Chris Markson
Dear Admission Committee,
I am writing this letter to endorse Mr Chris Markson for his admission to the Master's programme in Public Health offered by Sunbright University. I have known Chris since 2019 when he undertook my Research Methodology course and later enrolled in the Biostatistics course. 
During the course of our sustained academic interaction, I have been able to learn his classroom behaviour. I have found him as a curious, self-driven and dedicated student. Chris was one of the top performers of the difficult course, Biostatistics and this was because of his consistent efforts he put in from small quizzes and projects till the final evaluation. He was regular to class, made sure that his doubts were cleared and was open to feedback. 
The course was predominantly focused on scientific writing and statistical analysis of medical journal articles. His growth in scientific writing skills and understanding peer-reviewed articles was significant over the semester. Chris was awarded the highest grade for his research project owing to his meticulous approach in analysing and interpreting various peer-reviewed articles and deciding whether chewing gum is injurious to health.
Apart from the academics, Chris is a very charming person who holds everyone with high regard. We have had various occasions to interact outside the classroom where I learned about his personal and professional interests. I learned that Chris is very passionate about Biostatistics and was happy about his choice to major in Public Health in his next career step. I am certain that his exemplary analytical and research skills will help him create a far reaching impact in this field.
Based on these insights, I am recommending the application of Chris to your esteemed university. The high quality growth opportunities presented by your program will enable him to have a fruitful and fulfilling career. I am confident that Chris has the calibre to contribute to your intellectual cohort and I hereby express my support for his admission to Sunbright University.
Please get in touch if you have any doubts regarding Chris and his potential.
Sincerely, 
(Signature)
Jonathan Fey
Professor
777-777-7777
jon.fey@email.com 
Download More LOR Samples PDF
Guidelines for Using Samples
On carefully analysing various MPH Letter of Recommendation samples, you would have noticed the following:
A formal letter head adds authenticity and credibility to the letter. 
Greet the reviewers before starting the letter. You can direct it to the admission officer, admissions committee, or just leave it at "To whom it may concern" in case you are not aware of the recipient details.
In order to furnish the purpose of the letter, you can use this before or after the salutation. 
Now introduce the applicant as well as yourself in the first 2 or 3 sentences. You should also explain the nature and duration of your relationship. 
This is the primary area that holds all the brownie points. Add all the skills and characteristics as discussed with the applicant. Provide examples to support those words, thus giving the letter a better structure and flow.
Now add a concluding paragraph summarising the letter. You can grant your recommendation again in this paragraph and close it by displaying openness to connect. 
Write your LOR in 6 Steps
We have broken down the process of drafting
recommendation letter for MPH program
:
Speak to the applicant 

Collect are relevant inputs 

Conduct your research 

Go through all the applicant's academic credentials

Start structuring and writing the letter

Proofread and submit as specified in the university guidelines
Who Is Eligible To Write Your MPH Recommendation Letter?
There are two types of LOR for MPH:
Academic LOR
An academic LOR is obtained from a mentor or professor with whom you have worked with closely. Your most ideal academic referee is a social science or natural sciences faculty from your previous education. Professors can give a strong account of your classroom behaviour, learning curve and your performance in comparison to your peers.
Professional LOR
A professional reference letter is written by your senior or mentor at your workplace. Some universities require students to produce character letters from their employers, supervisors or managers in order to gauge their professional ethics and workplace behaviour. Your professional LOR for MPH can entail your ability to work with teams, your technical knowledge, communication skills etc. 
Dos and Don'ts in your MPH Letter of Recommendation
Use these tips to write a strong
letter of recommendation for MPH
:
Use a letterhead to give a professional look

Keep it concise and try not to exceed a page

Make sure to remove all mistakes and errors 

Highlight the positives than the negatives

Provide your contact information at the end
Yay! You made it till the end and by now we expect you to have learned everything about the MPH Recommendation Letter. By following our tips and steps, together with referring to the sample you can easily write an LOR for MPH for your juniors or students. 
Happy Writing!