Letter of Recommendation for MS in Data Science
Are you looking to switch your career to Data Science? Are you looking for resources to strengthen your college application?
Our team has molded this particular writing guide to get you started on your letters of recommendation. As you read, you will learn all the nuances of how to write a reference letter in order to create a lasting impression in the reviewers' minds. You will find steps, guidelines, and even a sample to help you understand the format and instructions you must consider.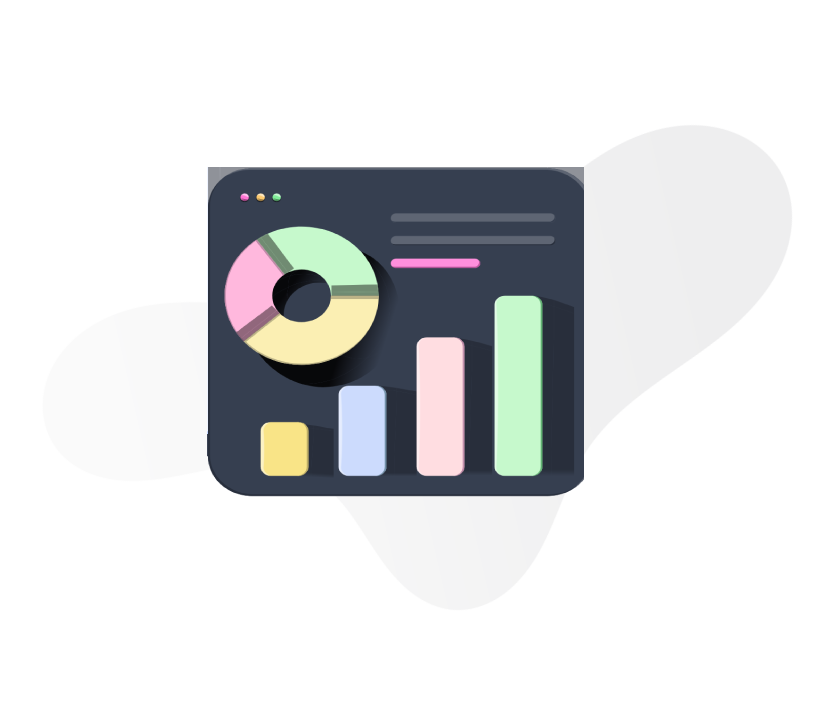 What is a Data Science Recommendation Letter? Why is it important?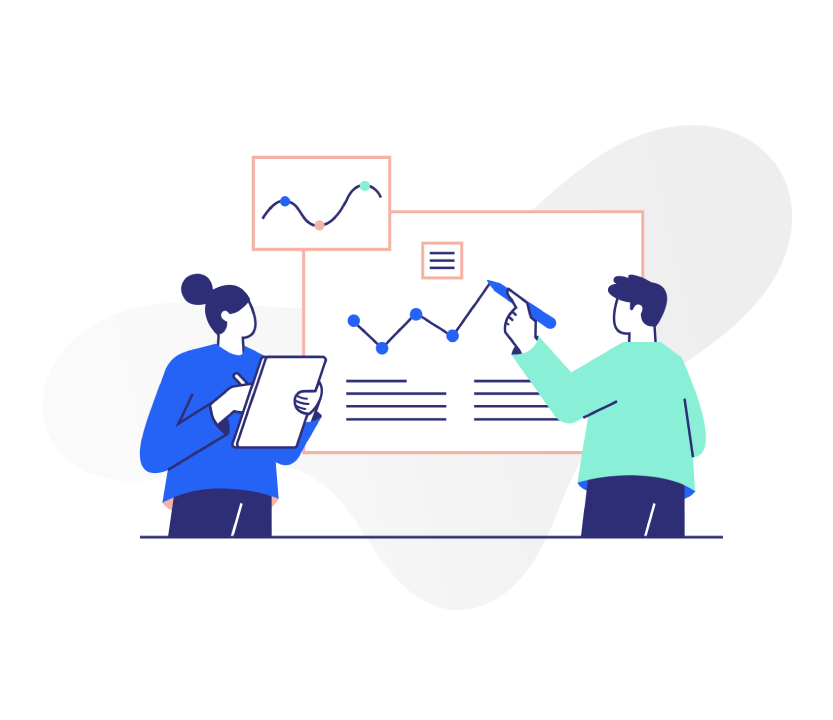 Sample Letter of Recommendation For MS in Data Science
Write your LOR in 7 Steps
What is a Data Science Recommendation Letter? Why is it important?
As data science and analytics are gaining more popularity these days, the university admissions have been quite competitive. The admission processes are more stringent with interviews, predetermined questions for college essays and even specific requirements in terms of reference letters required. 
Hence, by producing strong recommendation letters you have an opportunity to give a deeper insight into your skill set, knowledge and personality traits. The reviewers will get a personal account of how you have displayed the potential to succeed as a data scientist by connecting your previous achievements and experiences with the opportunity to study MS. 
Inputs to Gather Before Writing
You should start off with this checklist of resources required to draft a rounded
LOR for Data Science
:
Academic scores and qualifications 

Curriculum Vitae or Resume

Certificates of excellence and achievements

University and program specific information

The skill and knowledge level of the application

Additional research or personal projects

Instances or examples the applicant intends to present to the reviewers
What Admission Officers Look For In LOR in Data Science?
Now let us look at the aspects that you need to highlight in your
LOR for MS in Data Science
:
Statistical analysis

Programming 

Probability

Expertise in analytical tools

Proficiency in processing unstructured data

Problem solving skills

Decision making skills
Sample Letter of Recommendation For MS in Data Science
Refer to this sample LOR for MS in Data Science to better understand the format:
To whom it may concern,
I am writing this letter of recommendation to guarantee the academic and research prowess exhibited by Albert Vincent. I was associated with Albert in the capacity of an Assistant Professor during his third and fourth semester of his bachelor's degree. 
I taught his class Discrete Mathematics and Graph Theory, a multidisciplinary course which is an intersection of both mathematics and programming. Albert is a fast learner and was proficient in grasping complex concepts. Albert exercised his understanding of graph theory techniques and did extensive study on machine learning to configure an application that suggests medication to the patients to address their symptoms. This project has an 87% accuracy demonstrating his high calibre for reflecting his intellect and research skills in solving the problems of the society. 
Supplementing his academic excellence, Albert has a charming personality and a lively attitude. He was able to improve his communication abilities and relationship building skills through his involvement in the Debate Society at the university level. Albert has the emotional intelligence and an open mindset that enables him to consistently try until he reaches his goal.
All these aforementioned facts about Albert make him the perfect candidate for your MS programme in Data Science. The collaborative environment and brilliant infrastructural facilities offered by Yorkland University will enable Albert to thrive in the competitive industry. 
Please feel free to contact me if you need any further information regarding Albert's brimming potential. 
Sincerely, 
Scott Harrington
Professor
Highland University
111-111-1111
scott.harrington@highlanduni.edu 
Download More LOR Samples PDF
Guidelines for Using Samples
On reviewing LOR samples for MS in Data Science, you would have learn about these elements:
You need to formally greet the reviewer before you start the letter. You can either address it directly to the admissions committee members or use the first and last names of the admission officer if you know. You also simply write "To whom it may concern".
Introduce your relationship with the applicant in this paragraph. You can also provide details regarding your credentials.
In 2 or 3 paragraphs, you can describe the potential, skills and personality traits of the applicant. You can make it more genuine by connecting them to real-life incidents or achievements.
Close the letter by recommending the applicant and showing openness to connect. This is a green flag as the admission officer will be convinced of the relationship of the referee and the applicant. 
Write your LOR in 6 Steps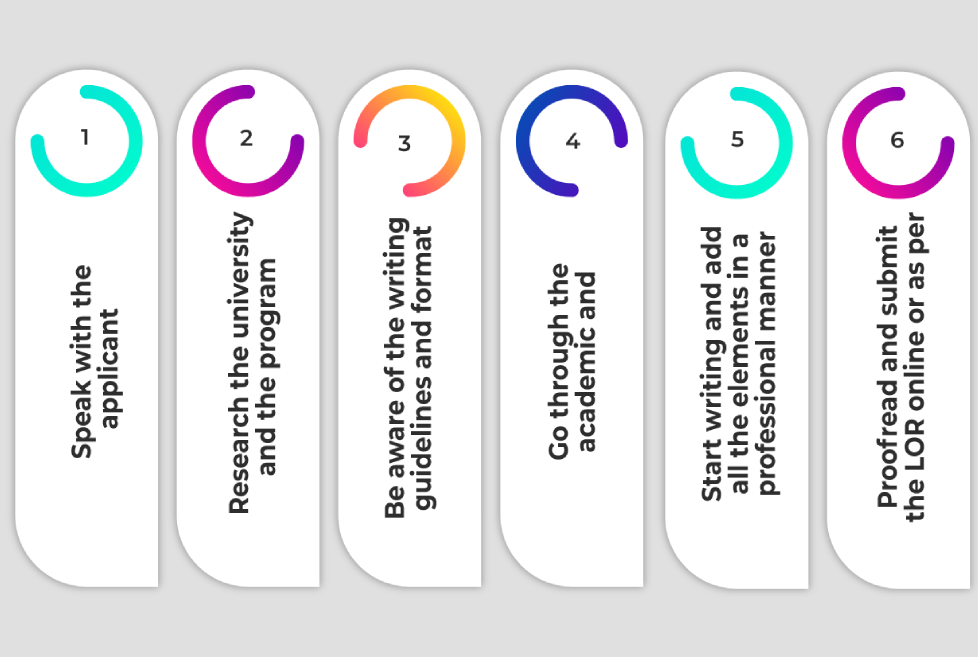 We have simplified the process to write strong and convincing LOR for MS in Data Science:
Speak with the applicant  

Research the university and the program 

Be aware of the writing guidelines and format

Go through the academic and professional qualifications of the applicant

Start writing and add all the elements in a professional manner

Proofread and submit the LOR online or as per the university specifications
Who Is Eligible To Write Your Data Science Recommendation Letter?
There are two types of LORs for MS in Data Science depending upon the person drafting:
Criteria

Academic LOR

Professional LOR

Meaning 

This LOR is produced by those who have been associated with the applicant in their academic journey.

This LOR is drafted by those who were associated with the applicant during their job experience 

Referee

LOR is drafted by a professor ideally from a computer science or mathematics background

LOR is drafted by your former or current employer, manager, supervisor, etc.

Skills to be highlighted

Your experience as student

Your academic achievements and projects

Soft skills

Your professional ethics and workplace behaviour

Your ability work with team and take leadership roles

Your knowledge and expertise 
Dos and Don'ts in your Letter of Recommendation For MS in Data Science
Keep these tips in mind while preparing a
Data Science Recommendation Letter
:
Plan way ahead and ensure that you submit before deadline

Learn the student behaviour and profile to increase the authenticity and credibility 

Use a formal business letter format if there are no university specific formats

Base your LOR on the positive and top qualities of the applicant

Try to keep it within a page or up to 500 words

Add your contact information at the end 
You have made it till the end! By now we expect you to have learnt everything you need to know about drafting strong letters of recommendation for data science. Our tips, steps and sample should have given you the motivation to get started on your endorsement of your student or colleague.