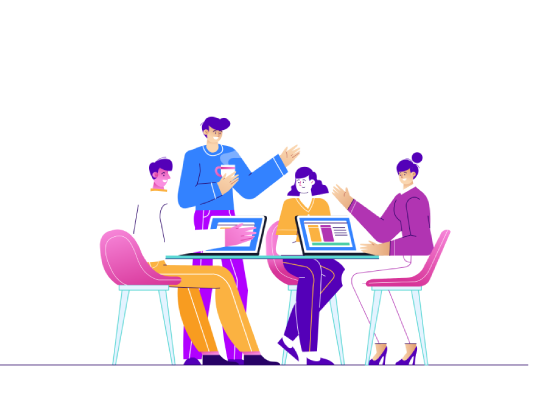 Letter of Recommendation For Coworker
Letter of Recommendation provides a solid influence in deciding your next career step. Be it for higher education or a job switch, you can produce a letter of recommendation written by anyone who has been closely associated with you. Your coworkers are included in that list and here we have prepared the writing guide to help you write one!
Our guide has been crafted by a team of professional writers who have extensive experience in this domain. Our tips, guidelines together with the sample reference letter for coworkers will help you structure a convincing recommendation for your colleague.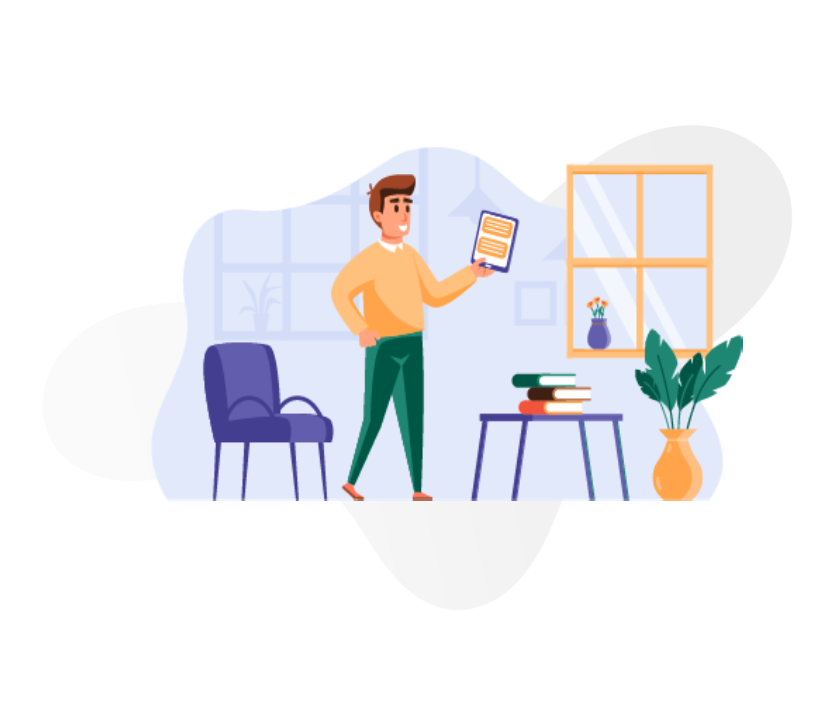 What is a Reference Letter For Coworker? Why is it important?
Reference Letter For Coworker - Sample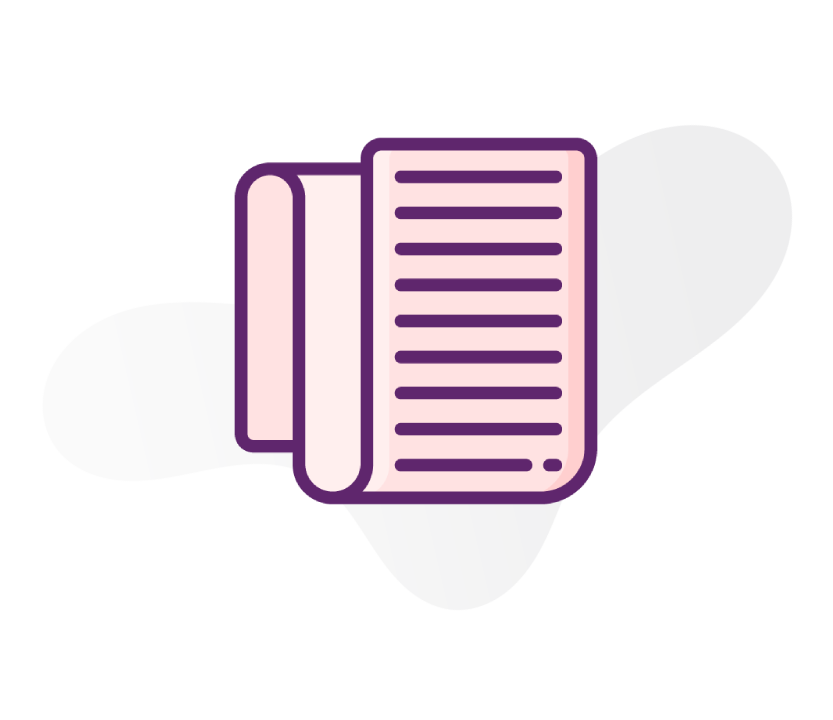 Write your LOR in 6 Steps

What is a Reference Letter For Coworker? Why is it important?
In order to gain a first hand account of an applicant, employers and admission offices require them to submit letters of recommendation. This will help them understand the specific examples of how the applicant contributed to the company's projects, applicant's workplace behaviour, core values and beliefs. 
By gaining a greater exposure than a resume, the employer or admission officer can decide if the applicant is the perfect candidate. A letter of recommendation is a document that sets the applicant apart from the rest, giving a competitive edge. 
Questions You Should Answer Before Writing
You have to consider answering these questions before you get started:
What is the purpose of writing this coworker recommendation letter?
Discuss with your colleague about the context of the letter. If it is for a university admission, you need to check the website and programme brochure to learn about the academic opportunity. In case it is for a job switch, you should research the job description and the organisation before starting to write.
Who is the letter addressed to?
According to the purpose, this will change. However, if the coworker wants a generalised reference letter, you can add the salutation as "To whom it may concern". However, if you have the recipient details, you have to address it to that particular person.
What is the academic qualification of the applicant?
In order to match your coworker's qualifications with the eligibility criteria, you need to gather the information of their academics. You can request him/her to share their resume and other documents pertaining to their previous education.
What are the specific achievements that need to be highlighted?
In order to make the letter of recommendation more genuine, you need to add stories. Stories distinguish you from the rest of the applications, creating a good impression in the minds of the hiring managers or admission officers.
What A Letter of Recommendation For Coworker Should Include?
Now let's look at the fundamental elements of a
professional letter of recommendation for coworker
:
Recipient address and date of writing

Introduction of the referee and the relationship with the applicant

Your recommendation stating the skills and qualities the referee has observed in the coworker

Body paragraphs to provide examples of how the applicant portrays those qualities in the workplace

Concluding paragraph to close the letter

Referee's contact information to verify the information

Reference Letter For Coworker - Sample
Scroll down to find a letter of recommendation example for endorsing your coworker for a job switch:
March 28, 2023
Iconic Solutions Inc.
123 Business Street
Summercity, FL 98765
To whom it may concern,
I have had the pleasure of working with Jenna Anderson for three years in the US Delivery team at ABC Recruitment Solutions. I am writing this letter in support of her application for the Senior Recruitment Manager position at your esteemed organisation.
I am Steve Bell and I am the Head of US Operations at ABC Recruitment Solutions. I have garnered about more than a decade of experience in the recruitment domain. I have substantial experience working with young recruiters, but Jenna stands out as a role model among her peers. I believe that it is her client management skills and close eye for attention that gives her this leverage.
During her three year tenure in my team, I have closely observed her growth as a professional recruitment consultant. Having joined as an Associate, she now is a Recruitment Manager who manages three associates. 
Jenna is a very fast learner and is very swift in decision making. I remember that in her first year she had closed about five executive positions and assisted in sourcing 6 other operational positions. This was across industries and of various clients which was way above what an average fresher could ever perform. 
Additionally, Jenna is an excellent team player and leader. Her team has been winning the Star Recruiters award in our quarterly office event for the past one year. I believe that her success is attributed to her patience and her high calibre training that she delivers to her team.
Based on these facts, I strongly recommend Jenna for the managerial position at your reputed company. Please contact me at 222-222-2222 or steve.bell@abc.org if you have any queries. 
Sincerely, 
Steve Bell
Head of US Operations,
ABC Recruitment Solutions
Download More LOR Samples PDF
Guidelines for Using Samples
Having taken a glance at a sample reference letter for a coworker, you have to follow these guidelines:
Choose the official business letter format to provide the recommendation
Add details only that are relevant to the employer/admission officer
Make sure to gather all the significant details before you sit to write
Do not make the letter too lengthy, ideal to stick to a limit of 500 words
Proofread the letter to avoid making any mistakes or errors 

Write your LOR in 6 Steps
As you have been anticipating, here are the steps you can follow to write a powerful
letter of reference for coworker
:
Gather all the relevant information required to write the LOR

Introduce yourself and your relationship with the colleague

Add the skills and qualities of the colleague

Provide enough examples to back your claims

Mention how the applicant can add to the university/workplace

Add contact details for further discussion
Who Is Eligible To Write A Letter of Recommendation For Coworker?
A letter of recommendation from a colleague can be from either current or former:
Team members

Supervisors

Managers
Dos and Don'ts in your Reference Letter For Coworker
Establish the relationship between the referee and applicant

Mention duration, common projects and even accomplishments to increase authenticity

Mention illustrations of personality traits and professional ethics displayed by the coworker

Match the criteria of the job description or programme requirements to demonstrate applicant's potential
Summarise the resume as is

Focus of coworker's negative traits

Provide untrue information

Exceed more than a page 
Our team has compiled these tips that could help you in
writing a recommendation letter for a coworker
:
Discuss with your coworker to underline the inputs to be added

Use specific examples to highlight the skills and abilities

Provide accurate and true information

Presenting quantifiable achievements would create a greater impact

Make sure you proofread and edit carefully
We believe that this writing guide has been beneficial in increasing your understanding of writing a reference letter for a coworker. Our team has put together various guidelines, tips and the sample that would help you get started. 
Happy Writing!